Healthcare Laundry: Jay Juffre, ImageFIRST, King of Prussia, Pa.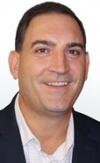 Fortunately, at ImageFIRST we have not seen a decline in our customer retention rates, but everyone should be continuously monitoring the changes in the marketplace.  
The pandemic was a game changer and various sectors of the economy were impacted differently. Healthcare customers, for example, saw an increase in their revenues and profit margins; they also saw a greater need to rely on their commercial laundry provider. 
Currently, many health systems have seen huge declines in their profits and are transitioning back to disposables where possible. Many of them are under the gun to save money.  
Hospitality and food and beverage have made a comeback, but business owners and managers are being more particular when it comes to suppliers. Uniform customers tend to be and flow with the economy.  
Regardless, whenever one sees a dip in customer retention, the key approach is to dig into why. Why are customers leaving you and choosing another supplier?  
Try not to paint with a broad brush like price. Sometimes that is correct, but dig into things like quality, ease of doing business, service levels and other possible causes.  
Ultimately, if the customer sees value in your program, why would they go through the pain of switching to something else?
Textile/Uniform Rental: W. Kirby Wagg, Performance Matters, Sarasota, Fla.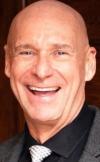 Servicing your customers means so many things: on-time deliveries, quality products, the correct quantities, being a single supplier, communicating all the various aspects of your service, and, most importantly, retaining that customer for years or decades. 
Companies have become hesitant to discuss agreement extensions, thinking that they do not want to "rock the boat."
It is such an important part of business that management must (or someone in your organization) get comfortable with discussing agreement extensions with your clients.
Our world has changed, with the pandemic ruling our lives for the past three years and companies struggling to find quality staff to fill all the roles we have in our industry, training is not, but must be, a priority. 
The world has sped up again, with people not spending time on the "little things," thinking they are not "big things." Laundry companies feel that they are servicing the customer now and that they will be a customer forever; this is very short-sighted. 
Every day, the focus of everyone in the company must be on retaining customers for the long term. 
Customers are also struggling to find staff, and the lack of training means that they do not learn what is necessary to retain their customers and deal with suppliers. Their expectations of our (laundry) service have increased, with them expecting better service. 
This means, among many things, on-time deliveries, quality, the proper products and knowing what to expect over the next four or five years and beyond. 
Primarily, the focus must be on all your company employees; they must always be No. 1 in your mind. Proper training, a safe work environment, and making sure they understand the tasks at hand. 
Take the time to train your employees, find out their wants and dreams, and then you can guide them in retaining the customers. 
If your employees trust you, then everything else is so easy; they will perform their jobs better than you expect.
Agreement extensions mean that you are providing all of the previously mentioned (quality service) and you are communicating with your customers about what the expected cost will be over the term of the agreement. 
RSRs (route service representatives) can perform this task as they are the front line of your organization. They have the trust of the customer and are the best to discuss extensions. 
If for some reason they are not comfortable with this task, then a supervisor must take this on. 
Today's laundry customers want/need their provider to be visible and know what to expect. You do this by having the respect of your employees, and they will retain your customers.
Consulting Services: Cliff Beiser, Champions Touch, Kissimmee, Fla.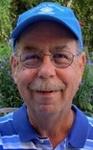 During 2022, I had the opportunity of both attending The Clean Show in Atlanta and touring and speaking with various laundry owners.
I see lots of dry and fold brought in by a customer doing laundry for other family members and short-term rentals such as Airbnb, Vrbo, etc. 
Laundry owners in tourist areas are marketing to these companies and/or individuals to either do their laundry under a commercial pricing plan or putting in larger machines for the companies to perform the wash/dry/fold themselves. 
Speaking with them, they indicate they shop the local laundromats to find not just the lowest cost but the ones closest to the business they are servicing. 
More and more, one person from a family takes all of the wash for the family and spends a few hours at the laundromat where they find availability of washers during their chosen time. 
In my area of Florida, where there are lots of choices of commercial laundry companies, the answer has always been three-headed: price, quality and speed. If you do not get all three consistently, you look to change companies. 
I recommend trying a reservation system for your laundry to see how it is received by your regular customers and commercial clients. In my area, it would work like the following outline:
One- to two-hour time slots would be reserved during the regular customer's chosen timeframe. Your regulars are guaranteed income and are usually very clean and respect the machines.
They can choose which size(s) of machines they want to use, and these would be marked as reserved.
If they do not arrive by 15 minutes after their reservation, they lose their spot and washers are open again on a first come, first served basis.
In my personal experience, I have leased out the entire laundry so I could make sure there was no delay when I ran a condo rental business in Hilton Head, South Carolina.
Everybody wants the cleanest environment both inside the laundry and the machines themselves and while entering and exiting the laundry.  
Check back tomorrow for input from hotel/motel/resort laundry and uniform/workwear manufacturing experts.
Have a question or comment? E-mail our editor Matt Poe at [email protected].