EAU CLAIRE, Wis. — In 1891, brothers John and Joseph Huebsch started a commercial laundry in Eau Claire, Wisconsin.
More than 130 years later, the company is still family owned and growing.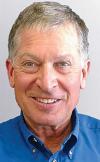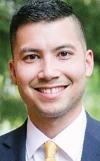 From a single location with a few customers, the company has grown into larger facilities and another production and distribution facility in Eagan, Minnesota, to serve more than 6,000 customers.
Huebsch has also advanced technologically from the old-fashioned methods used in the late 19th century to pioneering bar code and radio-frequency identification (RFID) in the industry.
What follows is Part 2 of the Huebsch Services story as told by President & CEO Jim Vaudreuil and General Manager Matthew Callope.
CHALLENGES AND SUCCESSES
As the world changed during COVID, so did Huebsch. There were many decisions to be made, uncertainty to manage and a constant need to adapt to the new normal.
We made a choice not to lay off a single employee, even when business dramatically decreased. In doing that, we reallocated employees' work responsibilities during slow times.
We were able to reorganize and refresh the plants, reorganize our warehouse in Eau Claire, and even used the unexpected time to do some updating of our truck fleet, updated our landscaping and many other necessary projects.
Huebsch even used our connections to China and suppliers to acquire N95 masks when almost no one else could. These masks were used internally for the team and donated to local emergency response groups.
As we always have, Huebsch jumped at the opportunity to assist local communities by sewing and washing reusable masks in Eau Claire.
We even created a task force that met multiple times a week to proactively plan the best approach by making early calls and decisions to operate the business through the challenges.
Another challenge Huebsch faced, like many companies in the industry, has been labor shortage.
Our leadership team took a hard look at its approach to attracting employees. We doubled down on what makes us unique, attracting people to the company based on our culture and core values, and being very intentional with the people we hire to ensure success.
We also initiated a significant wage increase across the board for every employee and made additional efforts through engagement initiatives and new ancillary benefits to increase our already high retention rates.
A proud example of one of our successes was a previous customer who recently returned to Huebsch.
One of the largest food processing plants in the upper Midwest reestablished its partnership with us due to the ongoing trusted relationship developed and maintained over many years. When the opportunity to earn the business back was presented, Huebsch was poised to meet expectations.
Another proud success for Huebsch is our high customer retention.
We believe that by focusing on frequent meaningful touchpoints, responding to issues the same day they arise, responsive customer service, and proactively communicating with customers, our mission is fulfilled.
We have a customer satisfaction guarantee, ensuring every customer has their needs met.
Huebsch has seen unprecedented growth recently. As we continue to grow our solid reputation, many referrals happen because customers are legitimately pleased with the service they are receiving.
Huebsch has maintained a stable and ambitious sales team for a long time with a very high tenure in leadership roles.
Being an independent and family-owned business, Huebsch has cared passionately for our employees for more than 130 years. Often promoting employees from within, we start thinking about individuals to send to new learning opportunities early, investing in our next generation of leaders often.
We provide routine opportunities for staff to attend professional development training, hold internal training to benefit employees' lives in and outside of the workplace, and the company CEO knows every one of the 170-plus employees by name.
FUTURE VISION
Huebsch is excited to position the company for the next 132 years of success by remaining independent and family-owned. Continued emphasis will be placed on improving the things we are already doing well.
The leadership team at Huebsch is also projecting what the company will need in future leadership (people/positions) and strategic growth.
We will continue encouraging innovative thinking from anywhere in the organization, from the front lines to the leadership team.
It is this innovative and intentional thinking and planning that will lead to Huebsch's success for years to come.
Click HERE to read Part 1 and learn about the company's operations.
RELATED STORY
Huebsch Services Receives Award for Sustainable Practices, Jan. 9, 2023
Have a question or comment? E-mail our editor Matt Poe at [email protected].