EAU CLAIRE, Wis. — In 1891, brothers John and Joseph Huebsch started a commercial laundry in Eau Claire, Wisconsin.
More than 130 years later, the company is still family owned and growing.
From a single location with a few customers, the company has grown into larger facilities and another production and distribution facility in Eagan, Minnesota, to serve more than 6,000 customers.
Huebsch has also advanced technologically from the old-fashioned methods used in the late 19th century to pioneering bar code and radio-frequency identification (RFID) in the industry.
What follows is the Huebsch Services story as told by President & CEO Jim Vaudreuil and General Manager Matthew Callope.
OPERATION IN ACTION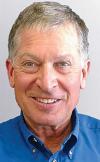 Huebsch was established in 1891 to meet the laundry needs of a growing lumber industry in West Central Wisconsin. The Huebsch Laundry business took many forms through the years.
Throughout this time, we have remained flexible and innovative to support the needs of our customers. Our unique production plant, an industry-first, features customer-focused production based on lean manufacturing techniques and cellular organization structure.
Huebsch's primary markets served are manufacturing, industrial, food processing, facility and property management, skilled services, education, agriculture, construction and transportation, healthcare, and hospitality.
Our product focus consists of work uniforms, entrance mats, towels and aprons, restroom services, corporate apparel sales, and first aid service.
These industries have a high need for the full scope of solutions that Huebsch offers, providing the cleanliness, image, safety and reliable service needed for these businesses to thrive.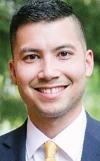 Huebsch focuses on the markets in which we can continually exceed expectations.
Garments are currently processed in washer-extractors and dryers. We're in the middle of a building expansion and equipment upgrade plan that includes several components to update the current operation.
As part of that plan, Huebsch recently installed a new steam tunnel to cut down on the use of dryers and improve garment finish quality. After garments are steamed, they finish air drying while linking to the newly installed auto-sort system.
This technological addition allows us to process and prepare garments multiple days ahead of the schedule previously attainable and provides ample capacity for future growth.
Huebsch uses washer-extractors and dryers for our linen (towels, aprons, mops) products.
Currently, a new soil-sort system is being installed for all product types that will allow us to custom batch like items by type and then place them in a queue to be called when needed and automatically load the various washer-extractors.
At our Eau Claire plant, a tunnel washer is used for mat cleaning. At the Eagan plant, mats are cleaned in washer-extractors and then shuttled to dryers. We are awaiting the arrival of new, larger washers and dryers to handle Eagan's growing demand.
Thanks to the expansion plan, the Eagan plant will soon receive a mat roller and auto-sorter removing the need for another product touch in handling clean mats.
Check back Thursday for the conclusion about Huebsch Services' challenges/successes and its future.
Have a question or comment? E-mail our editor Matt Poe at [email protected].