Textiles: Jeffrey Courey, George Courey Inc., Laval, Quebec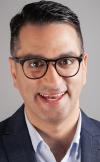 I'm the president and CEO of George Courey Inc., a 112-year-old manufacturer and distributor of institutional linens and textiles throughout North America. George Courey Inc. serves healthcare, hospitality and surgical facilities.
I also work extensively with manufacturing partners from around the world and regularly addresses hedging strategies and country diversification audits.
My leadership skills are built on a solid academic and professional foundation from my bachelor's degree from the John Molson School of Business and my master's degree from McGill University.
I have extensive knowledge of the linen and textile industry, which I share through participation in educational conferences and meetings throughout North America.
Currently, I serve on the board of directors for the Healthcare Laundry Accreditation Council (HLAC) as well as the American Reusable Textile Association (ARTA).
I'm also an active member of the Reusable Textile Coalition (RTC), a network of industry leaders advocating for legislation to promote the use of reusable textiles.
Chemicals Supply: John Schafer, Diversey, Fort Mill, S.C.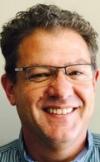 I have been in the chemical supply business for nearly 35 years having worked for Diversey, Ecolab, GOJO and Staples. I have also managed a restaurant and worked for a civil engineering firm.
I am thrilled and honored to be back for another year on the Panel of Experts for American Laundry News. I hope that you find our questions and answers helpful.
I am currently employed as a business development manager for Diversey working with hotels, restaurants, nursing homes, and hospitals for their cleaning, sanitizing, and disinfecting chemical needs.
My past roles include sales manager, national accounts sales manager, sales director and restaurant manager.
Though I sell chemicals, I also work with customers on their labor, equipment and utility costs, which are far higher spend than their chemical costs.
When I work with a customer, they are really buying three things from me: chemicals, results and service. Though they often focus on the invoice cost of the chemicals I supply them, those chemicals are used to produce a result, whether a clean glass, floor or towel, and the equipment used, the procedures used, along with the chemicals used, affect those results.
Finally, we provide service to maintain our dispensers, provide training and program customer-owned machines. The service is provided at no additional charge as part of the price the customer pays for our chemicals.
A big challenge I face is to help customers focus on the other costs associated with cleaning besides the cost of the chemical. Labor is a huge component of their cleaning costs, and if I can reduce their labor costs by 10%, I could charge double for my chemicals and still save them money.
Most customers are hesitant to incorporate this overall cost accounting in their analysis for choosing a chemical vendor.
I am excited to be a part of this panel. I hope my experiences will provide helpful solutions to the challenges you face.
Equipment Manufacturing: Tom Vanden Heuvel, Kemco Systems, Clearwater, Fla.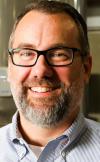 I'm the president and CEO of Kemco Systems, a company that has dedicated itself over the last 50 years to delivering innovative water and energy solutions to the commercial laundry industry.
With a market-leading position in water reuse and thermal energy recovery, Kemco has proudly helped its clients conserve billions of gallons of water and nearly a trillion cubic feet of gas.
In addition to my 20 years of experience in the water and wastewater treatment world, I have also worked in the pulp and paper, chemical, and oil and gas markets.
Before joining Kemco, I successfully led the turnaround of Crane's 150-year-old Cochrane business by expanding its position in the water and reuse applications in core industrial markets, both domestic and abroad.
I'm consistently recognized by colleagues as a customer-centric, growth-oriented thinker with a hands-on approach to driving strategy to action and results.
Previously I served as chairman of the American Boiler Manufacturer's Association (ABMA) Deaerator and Boiler Water Treatment group, session chair of the International Water Conference, and I'm a frequent panelist at InvestH2O events.
I'm also the proud recipient of the SafeTRSA Safety Excellence Award.
I hold a Bachelor of Mechanical Engineering from the University of Wisconsin-Platteville and a Master of Business Administration from the University of Wisconsin-Milwaukee.
Equipment/Supply Distribution: Ross Sanders, Streamline Solutions, Orlando, Fla.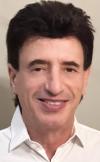 I am the CEO of Streamline Solutions, a supplier of plastic products such as soiled linen bags, cart covers, cart liners and like products to the laundry industry.
Streamline Solutions works with healthcare, hospitality, commercial and industrial-type laundries. We are based in Orlando but have multiple facilities throughout the United States. I am a member of ALM, TRSA and other laundry organizations.
After graduating from Florida Atlantic University in Boca Raton, Florida, I was a sales rep for a couple of different companies outside of the laundry industry.
After a few years of trying to figure out my career path, I became a sales representative in South Florida for a national medical supply manufacturer and eventually became a sales manager with them until I left 18 years later.
In 2005, I had become a partner with Streamline Solutions, which at that time was nothing more than two individuals working out of a garage and our home office.
With a tremendous amount of hard work, we eventually became a company that became the leader in what we do for the laundry marketplace.
I am proud to say that we listen to our customers' needs, and with my help, we have developed many different products and programs that have proven to be beneficial for them.
What I feel is one of my proudest accomplishments was when I developed the Streamline Solutions Plastic Bag Recycling Program, which helps our customers not only save on their trash bills but also helps save the environment.
Because of our program, we have recycled over 100 million pounds of plastic bags since the inception of our program!
No doubt the last couple of years have been challenging for everyone, including Streamline Solutions and our employees.
Because of the help, hard work and knowledge of our team, we have worked together to alleviate any major supply chain issues and concerns. Rarely were we ever in a position of not having product on hand for our many customers.
Many long days of hard work translated into making sure that our customers always had product on hand. Come to think of it, probably what I feel best about is how our team worked together in what was an extremely intense and stressful time for everyone.
And with all the workplace and employee issues over the last few years, we did not have one key employee leave our company. Hopefully, a key component of that is the working environment that we have built at Streamline Solutions.
With my many years of working with so many different laundries, whether they were individually owned or multiple location entities, I am hopeful that all the knowledge that I have gained through the years would be beneficial for me in being a part of the Panel of Experts.
I truly look forward to this experience and am very proud to be a part of it!
Commercial Laundry: Brian Polatsek, EcoBrite Linen, Skokie, Ill.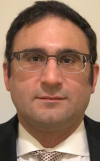 After a varied career including MEP engineering and energy procurement consulting, I founded EcoBrite Linen to service the healthcare market.
We started with a focus on the long-term care industry and currently service both the acute and post-acute markets in Chicagoland. We are currently the second-largest healthcare laundry in our market and continue to grow rapidly.
One of the key attractions for me to enter this industry was its potential for disruption. Commercial laundry, specifically bulk laundry, as a "manufacturing process" lags decades behind other manufacturing sectors such as automotive, food and logistics.
The opportunity in process improvement, automation, data utilization and energy efficiency were abundant and are still abundant.
What I was happy to learn shortly after my start in 2015 is that our industry has a camaraderie, cohesiveness and an openness to sharing ideas that is really special.
I had the opportunity to meet and get to know some really amazing people who are willing to give their precious time to help their peers and the industry as a whole for the greater good.
I am a data junkie, and I am a big believer that adapting RFID technology can really help propel our industry forward and I spend considerable effort in helping pave that path for the industry.
The laundry industry, along with the healthcare industry, faces many challenges across many fronts both on the revenue and cost sides. Getting in front of them and bringing awareness to challenges, threats and opportunities is something that American Laundry News does exceptionally well.
I believe, that with my diverse background and forward-looking approach, I bring a fresh and different perspective. I am honored to be on this prestigious panel and sit among the experts, and sincerely hope I can add some value and pay forward the advice, support and encouragement that I received from this industry's experts.
Click HERE to read Part 1 about our uniforms/workwear, consulting, healthcare laundry, textile/uniform rental, hotel/motel/resort laundry experts.
Have a question or comment? E-mail our editor Matt Poe at [email protected].