Equipment/Supply Distribution: Ross Sanders, Streamline Solutions, Orlando, Fla.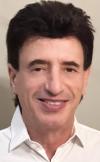 As a plastic bag supplier to the laundry industry where our costs are primarily dictated by oil, we know exactly what our laundry customers feel over these last couple of years because our cost per pound to produce has gone up as well. 
For us, the best approach that we have is to simply have a conversation with our customers about the reasons behind the necessary price changes. 
There is not anyone out there who is a fan of accepting price increases, but we all know that just because we all have to tell our customers that our prices to them will be increased, we will not be making any more money because of that price change. And I think that is important to remind people of that being the case. 
There is never anything more important than having a true and open conversation with someone on the reasons why price changes need to be made. Not to just send someone an e-mail without an important discussion. 
It also allows both the vendor (the laundry) and the customer the opportunity to see what different options that could be put on the table that could be beneficial to both to help alleviate some of the price increase pain.
Over these last couple of years, we all know of the issues with pricing that have arisen across the board due to supply-chain issues, oil prices, transportation costs, etc. Because of that, most people can certainly understand why you as a vendor will have to increase your customer's final cost. 
That, of course, doesn't make it any easier as your customers are getting the same types of increases from all their supply and service vendors. Eventually, your customers may say, "Enough is enough." 
I can't speak for anyone else, but we have always had a history of having backup information available concerning the "where and why" of what has been going on in the marketplace. 
Already having a truly good personal relationship with your customers certainly makes situations easier to handle and more acceptable to your customers.
It is certainly hard to tell anyone reading my comments on how to run their business, but like anything else, you want to treat your customers the same way that you want to be treated yourself. 
As mentioned earlier, that is why I feel that an open and honest conversation about your situation, the world market and the reasons why your costs have increased would no doubt make the tough job of explaining why a price increase to your customers would hopefully end up being a result that your customer can accept and respect. 
Textile/Uniform Rental: W. Kirby Wagg, Performance Matters, Sarasota, Fla.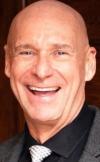 There are obviously many ways to approach customers about rate increases. Every company and every customer is unique. 
Do you alert every customer about the increase? Do you communicate the whole story, or do you just push it through? Is it a substantial annual increase or are they quarterly increases?
After over 45 years in the industry, experience has taught me to be transparent to the customer base with price increases, policy changes and service changes. When a company has phenomenal service, this means that it:  
Delivers on time. 
Has a quality product.
Services and sells the client on every benefit.
Then the price increase is usually seamless. Always have a positive vibe to your message. Do not focus on the negative aspects of increasing costs, supplier change issues, delivery costs and rising utility costs because every other company focuses on them.
There are always customers whom you may give extra attention. The owner or sales/service manager of your company usually will have a conversation well in advance of the change with the main contact person of your client to explain the price increase or major service changes. 
Be prepared with your message and let them know how the price increase will benefit them.
A notice should be sent out at least 30 days prior to any service/price changes and use this opportunity to let the customer know about your superior customer service. 
Let them know that in this changing economy, we understand that we must continue to focus on offering our customers consistent quality products and superior customer service. Be transparent and guarantee the highest satisfaction levels for your business partners.
A poor strategy is to have the item price reflecting all the charges of that item on one line with no service, no utility, no environmental, no fuel, and no loss and damage (ancillary) charges. The drawback is your competitors will quote a low item per piece cost and not reveal the ancillary charges on the quote, which, when added up, may be a total higher than your item charges. 
To combat the onset of competitors learning of your price increase and targeting your customer base, have a program in place to tackle agreement extensions well in advance. 
This may be the time to negotiate the pricing for the next few years so there is no need to alert your customers about the price increase. All your sales and service staff must be included in the communication of this policy. 
At Wagg's Linen & Uniform, we incentivized our service and office staff on agreement extensions and there was no pushback on price increases.
My experience with pricing is to have a fair item cost and be transparent with service charges; keep it simple and clean.
Click HERE to read Part 1 with advice from consulting services, chemicals supply, hotel/motel/resort laundry experts.
Have a question or comment? E-mail our editor Matt Poe at [email protected].