Commercial Laundry: Lee Baldauf, Superior Linen Service, Tacoma, Wash.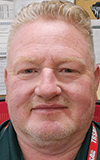 Lee Baldauf
What an interesting and exciting year 2022 has been. Seemed like the pandemic would never quit being a restrictive shutdown machine, and, suddenly, we began emerging from it, building back volume and celebrating the customers that survived it (both figuratively and literally).
For the plant I work in, our product mix has changed, and labor challenges are a constant source of frustration.
To deal with these challenges (or motivational opportunities to improve and change), my owners have committed to significant equipment investments that will improve throughput and reduce the number of operators necessary to get our goods back to the customer in an efficient and high-quality fashion.
With the equipment ordered, and tentative delivery dates made, there will be many internal infrastructure changes in the plant.
Additionally, we have had to adjust plant-wide, already, to effectively address changes to our mix this year. A new mindset is being established, and this is when good leaders shine.
Ownership has been very open about how we need to embrace and attack things. Change and all the aches that come with it are being tempered with light being shed on the upside at the finish line.
I am excited about our new projects and processes. I think the changes coming ahead for 2023 will be welcomed by everyone in the company.
It is good for the morale of all involved to see forward thinking and investment. You appreciate the efforts made in a company you can hope to finish your career in.
As for concerns … recession, crime, labor, war … these things do happen, have happened, and will always be a potential problem in business, and our personal lives. You can't bury your head in the sand and pretend these things don't exist, but it isn't the boogeyman either.
Plan for success. Strategize with colleagues. Embrace opportunity and be flexible enough to change again.
I think we got this! Thanks for letting me share my thoughts for 2022. Best wishes and success to all!
Chemicals Supply: John Schafer, Diversey, Fort Mill, S.C.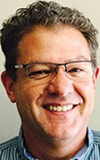 John Schafer
We continue to have struggles with labor, supply-chain issues and inflation. Those would be my main concerns.
So, I would prepare myself to keep my good employees—look for ways to make them happy and productive (we've discussed this previously) and continue to look for good employees.
Make sure you are in communication with your vendors to understand if they are having any difficulties sourcing products for you and work with them on solutions, for example, alternative products or ordering an extra supply.
Finally, inflation will require that you be very careful with your spending and cash flow.
We have made great strides since the onset of COVID and all the problems that brought us.
Check back tomorrow for the conclusion with a look at 2022-23 from healthcare laundry and consulting services experts.
Have a question or comment? E-mail our editor Matt Poe at [email protected].