Healthcare Laundry: Jay Juffre, ImageFIRST, King of Prussia, Pa.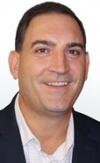 Our industry is unique. On the one hand, there is a ton of opportunity for anyone willing to come in and learn. It is not overly complex, which allows people to become experts in many different areas.  
However, it is also not the most glamorous, and although extremely important, it is not something the average person thinks about daily.  
With that said, with anyone who is a new hire, and especially those coming from outside the industry, it is important to take a very strategic approach to ensure they are successful.  
For example, when they start, take time to explain their onboarding process. Don't simply tell them what they will be doing but take time to explain why they are doing it.  
For example, on my second day of employment (after I went through proper day-one orientation), my boss told me that I would be working all day in the plant. I was to arrive at 5:45 a.m. and spend a half hour in each section of the process for the entire day. 
The reason why I was doing this was also explained. 
One, begin to learn the production process. Two, learn the different jobs involved and how they are done. Three, get to know the members of the production team. Fourth, begin to build trust with them … you get the point.  
At the end of the day, he sat down to see what I had learned, and by connecting the what with the why, my boss signaled that he was taking both me and my development seriously. 
If I was simply told to go work in the plant on day two with little explanation or follow-up, at around noon, I probably would have questioned if I had made the right career choice.  
I have always taken my second day in the industry to heart, and there are simple lessons everyone can implement right away.  
The first is to take the time to build trust. This can be done in many ways, but ultimately, the person should feel as if the company and their supervisor have their best interest at heart.  
Once trust is established, the next step is to take a vested interest in their training and development. 
Again, there are many ways this can be accomplished. Like my first boss did for me, taking the time to walk the person through and explaining the onboarding process, regular check-ins and involving them in the business are just some of the ways to accomplish this.  
Ultimately someone being taken seriously at work and growing in the industry is a two-way street. They must want to get there, and we, in turn, need to show them that we are sincerely there to help show them the way.
Equipment/Supply Distribution: Ross Sanders, Streamline Solutions, Orlando, Fla.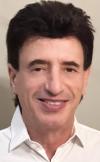 No matter the position that someone is in at your organization, whether it is a laundry or at a place like ours that services the industry, you always must respect your good employees and allow them to grow. 
There is no negative in doing so as it only helps to elevate their wanting to be a major piece to your successful puzzle. 
With a new employee, I feel that it is very important to make sure that their fellow veteran workers help to engage with them, and you need to also have your management team at the laundry continually check with them on how they are liking their jobs and have conversations with them to get their feelings on how things are progressing for them and allow them to have open conversations with management and yourself. 
You can never discount a new hire's opinion just because they are new. As they say, everyone has to start somewhere. And lo and behold, they may have ideas that could change everything for your company.
Of course, you can't afford to stay on top of the new hires every moment of the day. You want to have people working for you in the laundry who can do what is required of them without constant supervision. 
Once you see that your new hire is doing everything that is required of them, then it is a matter of allowing them the opportunity to grow within your firm. 
At our company, we have always respected our employees, no matter how long they have been with us. We are always excited when we have a new hire and will do whatever is possible to make them successful and grow within our company. 
Again, that benefits all parties involved.
For all the years that I personally have been a part of the laundry industry, I cannot tell you how thrilled I am to hear of so many of my contacts who have gotten promotions within their companies. 
I know so many who have started folding or ironing and then lo and behold, before you know it, they have become plant managers, operations managers, general managers, etc. 
Working with these same companies for years, I know how much they continually engage in a positive way with their new and old employees and in turn, those same people not only grow at their respective laundries because of what the owners and management did, but those same workers now are helping those same laundries to grow as they work with their respective current and potential customers. 
As I was traveling over the last couple of weeks to see numerous customers of ours, I consistently met with people who I had first met years ago in different positions who are now running their own plants. And the interesting thing is, every one of those laundries are ones who have seen significant growth since those same people moved into their new jobs. 
So, because of those situations, I cannot think of a better reason why a laundry should not help stimulate, engage and push their new workers and help them feel like they are a part of their team. 
With the right employee and the right situation, it could end up being a match that benefits all parties involved.
Consulting Services: Cliff Beiser, Champions Touch, Kissimmee, Fla.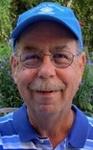 First and foremost, we need to view this situation with a sense of urgency. 
Are we glad they brought this to our attention, or do they see annoyance on our faces? We should be glad they care enough to bring their feelings to our attention. 
Second, do we realize this is an organizational issue and not just this new employee's issue? 
Lastly, if we do not have a program in place to keep these situations to an absolute minimum, we need to build one immediately. 
Let's discuss an approach that has worked for me to nearly eliminate this scenario. We start this in the interview process by discussing with them their interest in being in the laundry profession. 
Then we:
Assign a mentor (pay extra and pick someone who has the culture you want to promote).
Train and cross train until they are a capable trainer and mentor themselves. Your team is your most valuable asset!
Schedule regular team meetings. Regularity is much more important than the length of each meeting. 
Show respect by sharing articles and quotes that helped you and others you know who have been successful. Ask them to share a couple with you.
Use the inverted pyramid approach to employee engagement. This provides opportunities and works to control top-down communication and provide a more powerful employee value proposition and a flexible and dynamic work environment.
The late Dr. W. Edwards Deming stated in his final years that 90% of the problems were due to poorly designed processes, and management is responsible for processes.
Remember you are the manager in title, but we work for our staff. It is our job to provide them with the resources, equipment, materials, training and processes that allow them to be successful.
The only thing each company has that the competition likely doesn't have is their employees. This can be the competitive advantage each company is always looking to obtain and maintain. 
"A leader's main job is to grow employees, and when he or she does that, it is amazing what people will do and how productive they will become." — A.S. Migs Damiani
Check back tomorrow for the conclusion with advice from hotel/motel/resort laundry, textile/uniform rental and uniforms/workwear manufacturing experts.
Have a question or comment? E-mail our editor Matt Poe at [email protected].