Uniforms/Workwear Manufacturing: Scott Delin, Fashion Seal Healthcare, Seminole, Fla.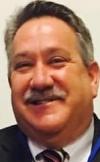 I'm currently vice president of sales for Fashion Seal Healthcare, a division of Superior Group of Companies.
In this position, I'm actively involved in developing successful uniform programs for commercial and cooperative laundries as well as hospitals in the healthcare and hospitality arenas by working closely with national and regional laundries.
My first experience was in the textile market cutting and sewing ladies' sportswear for major apparel manufacturers. I went on to own and operate a small cut-and-sew factory.
Later on, I joined Penn Linen and Uniform Service, a commercial laundry that provided rental services in Pennsylvania, New Jersey and Delaware.
Penn Linen had four plants and one depot that provided rental service to the following markets: healthcare rental, industrial uniform rental, cleanroom rental, food and beverage rental, and, of course, dust control.
In addition to my extensive background in apparel production and textile industry, I have over 38 years of experience in all aspects of the commercial laundry industry, with a successful record of accomplishments in product development and sales and marketing.
Currently, I serve as an active member of the TRSA Healthcare Committee and a current Board member for ARTA (American Reuseable Textile Association). I'm a repeat instructor for TRSA's PMI class.
In the past, I've had the honor to serve as a member of the TRSA Board of Directors as well as a past member of the HLAC advisory committee and a past member of the ALM Credentialing Committee.
For several years, I was honored to be a member of the Panel of Experts for the American Laundry News and contributed monthly articles on specific topics important to laundry operators coast to coast and then went on to be a ghostwriter from time to time.
I'm a graduate of Philadelphia College of Textiles and Sciences, now known as Jefferson University, and hold a bachelor's degree in apparel and textile production and management.
I'm also a graduate of TRSA's Production Management Institute, and I was an instructor at the Dale Carnegie Institute.
I've been happily married to my wife, Beth, for 37 years with three children and one golden retriever.
Consulting Services: Cliff Beiser, Champions Touch, Kissimmee, Fla.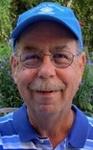 For most of my management career, I was general manager/regional vice president of multiple hotels/resorts both as a corporate and outside contractor for companies such as Marriott, Hyatt and Four Seasons.
I trained in laundry at the Marriott Greentree in Pennsylvania and have continued to manage hotels/resorts with differing sizes of laundry operations.
The smallest was a 32-unit hotel with one small washer and dryer.
The largest had 1,700 units with 15 200-pound washers and 18 300-pound dryers along with a sheet folder, three towel folders and a wrapper with conveyor belt system. I designed the floor plan and did all of the purchasing and decision-making for this laundry.
My more recent involvement in the industry includes writing a benchmarking laundry article for ISSA, being contracted by Whirlpool Corporation from 2019-2020 as consultant for commercial laundry expert in hospitality and resorts, and from 2021 to the present contacted by the owner of two laundromats wanting to use his current facilities for commercial laundry and to build a commercial laundry.
I am a published author and speaker for areas as diverse as Predictive Analytics and ATP testing along with all avenues of operational cleaning.
I enjoy volunteer work, forensic data analysis and sports sabermetrics.
Healthcare Laundry: William Muse, United Hospital Service, Indianapolis, Ind.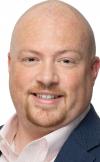 There's no better way to learn a business or an industry than by doing it yourself and learning from those around you. I hope to be one more resource for you as you continue to learn, grow and evolve within the industry.
I have worked in the healthcare laundry sector for eight years serving many roles, including information technology manager, plant manager, interim chief of maintenance, and now director of service and sales, all of which have quickly broadened my knowledge and experience within the industry.
My 10 years' prior experience in the technology sector has enabled me to bring a different perspective and an agile mentality to the healthcare operation.
As director of service and sales for United Hospital Services, I oversee all hospital accounts across the state of Indiana for our 50 million-pound operation.
As a co-op of over 50 years, United Hospital Services has grown into one of the largest healthcare laundry cooperatives in the United States with no plan on stopping anytime soon!
Looking toward 2023 and beyond, the challenges I face at United Hospital Services are much like the challenges you likely face within your operations.
We must continue to find ways to overcome labor shortages and supply-chain interruptions while we navigate the highest levels of inflation in the last 30 years.
It's an honor to be selected as a returning member of this panel. I hope that my experiences provide you with the information and tools needed to overcome challenges within your operations.
Textile/Uniform Rental: W. Kirby Wagg, Performance Matters, Sarasota, Fla.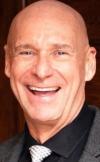 It's an honor to be selected for this panel, and I hope to share the benefit of my experience with you over the next year.
I have joined Performance Matters as senior advisor after successfully continuing the succession of my 120-year-old family-owned textile rental business in Canada, started by my great-grandfather, now known as Wagg's Linen & Uniform.
Over 45 years in the business, I strengthened the existing business foundation by implementing core business values, developing modernized sales and growth strategies, and ensuring an increased commitment to employee and customer satisfaction.
All the facets of operating a business, such as recruiting employees, negotiating banking arrangements with company partners, relationship building with clients, collaborating with suppliers, and analyzing production methods are my strengths.
I successfully negotiated purchase agreements with competitor companies for growth strategies which resulted in an increase in sales year over year.
I developed my son, Billy, the fifth generation of Wagg's into a leadership role, and he is now the CEO.
I lead our peer groups (dust control and mixed plant) at Performance Matters, assist in our Coaches Clinics, provide expertise in transition planning for clients, and aid our team in offerings (sales and production) to clients in the United States and Canada.
My interests are my daughter Christina's family, my son Billy's family, and four beautiful granddaughters all living in Orillia, Ontario.
My United States base is in Sarasota, Florida. Boating, hockey, yoga, and CrossFit are my other passions. Thank you for the opportunity!
Hotel/Motel/Resort Laundry: Rodrigo Patron, Lace House Linen, Petaluma, Calif.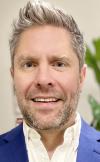 After 15 years in the commercial laundry industry, I am very fortunate to be a member of the Lace House Linen family in Petaluma, California, as the company's operations director.
A bachelor's degree in international relations has allowed me to put my communication skills to work in this industry and create vital and lasting relationships.
Early in my career I attended and graduated from the Production Management Institute (PMI), which proved to be a valuable foundation. With a skilled background in hotel, F&B and healthcare linen, I am well-versed in the complexities of production in a large and fast-paced commercial laundry.
As a family-owned and -operated business for the last 107 years, Lace House Linen is dedicated to its community by providing top-quality service and processing over 40,000 pounds of linen per day.
We are a mixed plant that consists mostly of food and beverage and hotels, which has given us the opportunity to adapt to the changing needs of our clients, particularly during 2021 when the COVID shutdown was finally removed in California and many of our clients resumed business.
Like many other commercial laundries, and businesses in general, we have struggled with recruiting new labor. In an effort to solve this issue, we have been investing in our existing employees through virtual and in-person classes, new equipment and productivity-measuring software. This has served us well and we currently have a very strong, capable and caring team.
After all, our hard-working and dedicated team members are our most valuable asset.
I enjoy sharing ideas and learning from others. It's learning from our successes and our failures that create a well-rounded and successful business.
I look forward to sharing with all of you and I'm proud to be participating in this panel.
Check back tomorrow to read about this year's experts in textiles, chemicals, manufacturing, distribution, commercial laundry.
Have a question or comment? E-mail our editor Matt Poe at [email protected].