Equipment/Supply Distribution: Ross Sanders, Streamline Solutions, Orlando, Fla.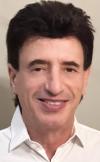 For a company like ours that has gotten more involved in offering new automated equipment to our laundry customers, the question really should be, "How can we help the laundry make the switch to an automated system easier for them and without issues that they would have to deal with?" 
I certainly cannot speak for everyone else, but I personally feel that in a lot of cases, people are not thrilled about change—no matter how good it may be for them and the company. 
Before starting Streamline Solutions, I had worked for a company where we did many different in-services on products with our customers. Many of those products were far superior to what the customer was using and would have certainly made the worker's jobs easier. 
I would frequently get asked by the material manager how the in-service went. My typical response was, "They will tell you that they hated it." 
The reason why I would say that is because many of the people who were listening to my in-service were not that interested in what I had to say primarily because they just did not want to change doing or using what they were used to. 
They were basically against the idea of change. 
So, I always had to go back for that second in-service, and once they found out that was the route that the facility was going with, they all listened in, and all was smooth sailing moving forward. 
Soon after checking in with the customers, I was thrilled to find out that there were no issues and people were then thrilled with the new product and/or service that they were now using from us. 
So, the question is how can we help the laundry and its staff to make the change to a new system easier initially and down the road and to make sure that the new "change" is only a positive one? 
We feel that it is very important to discuss with our laundry customers not only everything about the equipment itself but how those advantages can be put into place easily and safely to give the laundry a quick and positive ROI. 
No doubt we would need to discuss all the key advantages of the new equipment and technology so that everyone understands how this will make their lives easier and jobs more productive. Explanations of all key equipment parts and how they are used must be done. 
Key information in writing is vital as well for easy reference down the road. 
We would always make sure that our tech people are readily available for questions and explanations when needed. We would get as involved in the training and teaching process as our customers feel that we should be. 
Follow-ups on our end would be key as well. Just because we do not hear anything from our customers doesn't mean that we shouldn't be following up with them after the equipment is installed and the workers are trained.
Again, at times, people feel that change may not be good but as long as the equipment company outlines all of the advantages to the workers and makes sure that all training and teaching bases are covered with positive reinforcement, it won't take long for positive results for all parties involved.
Hotel/Motel/Resort Laundry: Rodrigo Patron, Lace House Linen, Petaluma, Calif.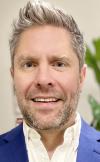 In the industrial laundry industry, the idea of implementing new technology is not a novel one. 
Nowadays, it's commonplace to receive e-mails advertising "new and improved" ways to enhance plant efficiency and employee productivity. 
Naturally, everyone wants to improve their operations, and the age-old saying, "You can't improve what you can't measure," rings true. 
However, it's important to note that not all plants are alike. Even if they share similar clients, square footage, employees or equipment, each plant has its unique characteristics and needs. 
Therefore, before investing in any new technology, take time to introspectively analyze your plant's requirements and what you want to measure. After identifying these key factors, it's crucial to train your team to understand the benefits of the technology fully. 
Remember, having top-of-the-line equipment means nothing if your team isn't motivated to use it. It's like buying a treadmill that ends up as an expensive clothes hanger in your garage. 
So, make sure your team is 100% on board to ensure that your investment in new technology is worthwhile.
Consulting Services: Cliff Beiser, Champions Touch, Kissimmee, Fla.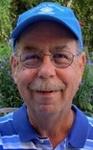 This is an interesting question to consider as the specific strategies can be quite regionalized and size-related in the approach to be successful. 
From a technology (maintenance included) standpoint, it is imperative to know which parts take the longest to obtain having a trained mechanic or timely support from the manufacturer. 
Three suggestions will help you get the best from your team members. First, you need to train team members. 
Second, you need to motivate the team so each one feels valued and wants to help each other and the company. 
Third, you need to effectively evaluate each member to ensure overall team success. 
Make sure your team members know how important their roles are in your business. This can begin as early as including this point in their job interview. 
Be very clear with your examples during training, and I have found the following quote to work very well when training in laundry and cleaning: "Tell me and I forget; teach me and I may remember; involve me and I learn." 
My last suggestion would be that if the effort to learn is being expended, be patient as sometimes the person may become a top performer over time because you showed them patience. 
There is a huge turnover rate among laundry workers; they often stay on the job for less than a year. And if they are never trained properly on how to load the machine, then they are likely doing it wrong for the entire year. 
Turnover is expensive, costing employers one-and-a-half to two times the employee's salary according to the Society of Human Resource Management (SHRM). That resource goes into the cost of hiring, onboarding and training, learning and development, and the cost of time with an unfilled role.
But there are soft costs of this equation to consider, as well. High turnover leads to woes such as depleted employee morale, lost productivity and diminished employer branding. 
After all, a company known for its revolving door of employees will not inspire much loyalty or engagement.
The following is an item I have used and seen be successful no matter the size or location of the laundry: Periodically surprise employees with something fun. 
Spontaneous gestures go a long way toward keeping the atmosphere light and letting attendants know their dedication is noticed and appreciated. 
On the technology front, when we upgrade to a machine that folds quicker, irons and folds faster, or even make the big move to a tunnel washer, the key is to have people on board and support from the manufacturer. 
This leads back to training and fully understanding linen flow and the various "time traps" that can occur when the flow becomes out of balance.  
Lead time is how long it takes you to deliver your service once it is required. Lead Time=Amount of Work-in-Process/Average Completion Rate. This equation tells us how long it will take any item of work to be completed (lead time) simply by counting how much work is sitting around (laundry in this case) waiting to be completed (things in process) and how many towels, sheets, etc., we can complete each hour, day, week, etc. (average completion rate).
In both training and tech improvement, the following quote applies: "What is not tracked will be wasted and never returned!"
Click HERE to read Part 1 with advice from experts in equipment manufacturing and textile/uniform rental.
Have a question or comment? E-mail our editor Matt Poe at [email protected].