CHICAGO — Many changes have taken place in the laundry and linen services industry over the past few years.
And many challenges have appeared and are ongoing.
So, what is the state of the industry today? What could happen in the future? Where is the industry strong, and where does it need to improve?
American Laundry News communicated with three operator representatives to find out their insights, hopes and concerns for their businesses and the industry.
Those involved in the discussion included Bryan Bartsch, president of EcoTex Healthcare Linen Service in British Columbia, Ontario, Washington, New Mexico, Oklahoma, Nebraska, and Iowa; Eric Yeakel, vice president of administration for Hospital Central Services Cooperative Inc. serving New York, New Jersey, Pennsylvania, Maryland, and Delaware; and Asit Goel, vice president of marketing for UniFirst, one of the largest workwear and textile service companies in North America.
Has 2022 been a better business year for laundry and linen services? In what way? Why do you say that?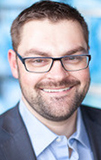 Bryan Bartsch
BARTSCH: Demand for laundry services has increased in 2022, along with the market rates for our services.
Unfortunately, 2022 has brought a worsening labor situation and cost inflation resulting in margin compression. Currently, consumers are feeling the impact of inflation; however, businesses have not kept up recovering their lost margins.
So, it's safe to say that we're doing more work this year, charging more for our services, but costs continue to rise faster than we can offset them.
During 2022 we are living with the widening gap between job openings vs. number of unemployed workers. Currently, there are two jobs available for every person who is seeking employment, and the workforce continues to shrink as baby boomers retire.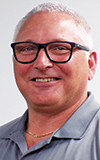 Eric Yeakel
YEAKEL: Because of inflationary pressures on labor, utilities and cost of linen, we were forced to have difficult conversations with our customers. I'm not sure that constitutes a better business year.
This puts us in a situation where our services become commoditized. We have spent decades of time building relationships, and third-party contract facilitators don't necessarily care about that.
It becomes challenging and frustrating when the expectations continue to be lowering pricing when the entire world is experiencing unprecedented inflation and the negative impact on businesses.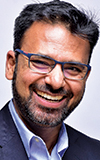 Asit Goel
GOEL: We are seeing a growth in secular demand for uniforms and services from both existing and new customers across a variety of industries throughout North America.
We continue to look at the longer-term horizon and are increasing our service capacity in key markets and expanding our footprint.
What ongoing challenges do you see as most concerning for the industry today and in the near future and why?
BARTSCH: The largest forward-looking issue is correcting the supply imbalance for the workforce. Why? Wages and quit rates are impacting productivity and output.
Secondly, I am also concerned for the European suppliers who will be burdened with additional economic pain this winter as the war drags on. Why is this concerning? Europe has many equipment manufacturers who make equipment and support our industry.
YEAKEL: Developing internal candidates for growth within the company.
I have been happy to work for HCSC for 28 years and am a true "company guy." I'm not sure the mindset of millennials, Gen-Z, etc., have any intention of staying with a single company throughout their entire careers.
GOEL: The fragility of the supply chain as exposed in these past years and the increasing inflation are two key issues that continue to affect customers, service providers and suppliers.
Service providers that are positioned to weather these challenges and have the cushion to invest in their infrastructure are more likely to come out stronger and customers are starting to value that.
How has the industry changed because of the past few years and what further changes do you see in the coming years?
BARTSCH: Industry consolidation has continued and in some cases was propelled during the early days of the pandemic as capital was looking for a safe place to invest.
Consolidation was fueled by decades of ultra-low interest rates, but with the current federal reserve policy around rising interest rates, I suspect that valuations will decline and some deals simply won't get done.
I also expect that prices for services will continue to climb as companies seek to restore margins and struggle to find staff to fulfill the work.
YEAKEL: HCSC has changed because we have attempted to do more with less. Sometimes we've been successful, other times we fall victim to the planning fallacy (the tendency to underestimate the time needed to complete future tasks, displaying optimism bias).
Operations need to continue to invest in automation, including robotics to improve productivity and eliminate the need for personnel to perform tasks that can otherwise be done autonomously.
GOEL: Virtually every industry has been affected and changed by the pandemic. Many have had to adjust to a new way of doing business. It's apparent with more businesses accelerating their digital transformation.
However, in our business, person-to-person relationships matter. We recognize that and also recognize that talented team partners equipped with the right skills and tools are going to be key in supporting our customers.
As such, we are investing in technology to streamline our operations and manufacturing capabilities, to enable our team partners to deliver a better customer experience.
If you could share just one message with your laundry and linen services colleagues about the future of the industry, what would that be?
BARTSCH: The industry needs further equipment and automation. We are needing to automate the remaining manual tasks, such as sorting.
We need the industry's equipment suppliers to develop new equipment that radically reduces the number of people needed.
YEAKEL: The future of healthcare linen rental services is bright, as long as under any and all circumstances the needs of the customer continue to be the primary focus.
HCSC's "Brand Promise" consists of serving a hygienically clean quality product with a 100% fill rate delivered on time every day.
This may be oversimplified but, if we continue to be successful in these efforts, everything else will take care of itself.
GOEL: The uniform and textile services industry has immense opportunities on the horizon.
Workers across a broad spectrum of businesses wear uniforms both for safety reasons as well as for presenting an image or an identity.
The macro factors will accelerate the development of this industry and it is for each one of us to raise the bar of customer expectations.
Click HERE to read Part 1 with discussion about the challenges over the past few years.
Have a question or comment? E-mail our editor Matt Poe at [email protected].