Healthcare Laundry: William Muse, United Hospital Services, Indianapolis, Ind.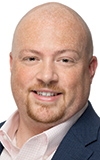 William Muse
First, I want to say Happy Holidays! Cheers to surviving another year of abnormal operations!
Looking toward 2023, I am hopeful that we will continue to see a return to "normal." That said, we have seen many challenges this year such as supply-chain interruptions, labor availability issues, rapidly increasing wages and a changing economy.
This has been apparent in the conversations that have been occurring with customers who are all making changes to their operational plans now that COVID has reached its anticipated state of equilibrium.
Planning for a new year, I am most concerned about the continuous changes occurring in the labor market, which goes hand-in-hand with the state of the economy.
This year, we have seen high levels of inflation, and there have been rumblings of a recession for months now. Should this come true, it will certainly have an impact on our customers, our suppliers and our workforce across the industry.
On the other hand, I am looking forward to a year of growth, expansion and more of the "normal" operations we have come to know and expect pre-COVID.
I am optimistic that we are at the point where we can soon remove COVID from our normal everyday conversation and instead talk about business and what truly matters to us across the industry—growth, sustainability and relationships with customers, vendors and suppliers alike!
It has been a pleasure sharing some of my knowledge and insight with you this year, and I hope 2023 makes for a great year for you and your organization.
Consulting Services: Jon Witschy, Spindle, Woodridge, Ill.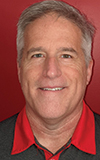 Jon Witschy
For 2023 and sooner, talk of a recession persists. Conventional wisdom says that it is inevitable, but still asks the question, "How big will it be?"
Recession affects all individuals and industries, and, although laundry is here to stay, revenues are certainly reduced during times when consumers are apprehensive and therefore pull back on travel, dining and the other activities that drive business to our industry's users.
Added to that are concerns about margins and profitability, considering the rising costs of labor, utilities and other necessary operating expenses.
However, looking back on 2022 (which may as well include 2021 and 2020—a lot of time has run together …), I think of the successes that this industry has achieved.
We've battled through a global crisis and already survived its economic and social effects. This has surely given us the skills to better handle what comes next.
Although this month's question references "planning," our future best-laid plans will no doubt require frequent modification, and recent history has forced everyone to be able to adapt.
Whatever the coming year holds, I look forward to building business and personal relationships, increasing my own knowledge and abilities, and encouraging others to do the same.
On that note, I wish you all the best for a joyful and prosperous 2023!
Click HERE to read Part 1 with 2022-23 thoughts from commercial laundry and chemicals supply experts.
Have a question or comment? E-mail our editor Matt Poe at [email protected].