Hotel/Motel/Resort Laundry: Rodrigo Patron, Lace House Linen, Petaluma, Calif.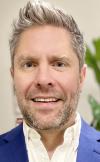 Even though we get walk-in applications almost daily, the quality of the applicants is not always optimal, and we have realized that the best-qualified applicants are usually relatives or acquaintances of people that already work for us.
We have found that our employees are our best headhunters, and the reason is pretty simple: our employees actually enjoy working here, and it's not because working at an industrial laundry it's easy (anybody that knows a little bit about the laundry knows that there are not easy jobs in this industry). The reason is that we treat our employees like people, and we listen to their concerns and needs.
Now, this doesn't mean that we have ping pong tables, bean bag chairs, vegan menus and free chai lattes on Tuesdays, but it does mean that we try to focus on the small things that we all take for granted when we are outside of the workplace, things like having a clean, well-lit facility, clean bathrooms, a clean kitchen, clean common areas, and keeping the plant like that every day.
This is not only when we have a tour or a visitor but also doing it for our employees and showing them that we care for their well-being, which is a crucial step to establishing a good employer-employee relationship.
It's that relationship that allows us to establish performance goals and quality and quantity expectancies in a kind of quid pro quo situation where our employees know what we expect from them, and they know what to expect from us in a process that usually allows us to do more with less because everyone is working for a common goal.
And, of course, we still go through the whole hiring process with all the new candidates. We do offer competitive pay, and not all of the people that we hire come recommended by current employees.
However, it has been our experience that word of mouth from happy, involved employees that have clear goals and work in a clean plant is a lot more effective than an ad in the local paper or a "Now Hiring—Great Benefits" sign.
So, next time you need to use the restroom at your plant don't use the "office restrooms" and instead dare to venture into the "production restrooms" and ask yourself: Is this representative of a place where I would like to work?
Equipment Manufacturing: Tom Vanden Heuvel, Kemco Systems, Clearwater, Fla.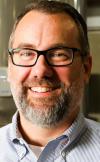 In a competitive job market, companies need to offer alternative creative benefits to attract and retain talent beyond just offering higher wages.
There are a variety of ways to differentiate yourself in the market, including professional development opportunities, health and wellness benefits, and unique perks.
Professional development opportunities can be appealing to potential hires and can aid in retaining engaged employees. This can include access to training, conferences, ride-alongs, job sharing or continuing education.
Providing opportunities for employees to develop new skills or advance in their careers in laundry can be a valuable benefit and help to retain top talent for years to come.
Health and wellness benefits can also be significant draws for job seekers. Offering comprehensive health insurance plans, employee assistance and other wellness programs can help employees maintain a healthy work-life balance, reduce stress and promote overall well-being.
Simple perks can also be a low-cost and effective way to attract and retain employees. These can include things like free snacks or coffee or company outings or events.
These perks may not have a direct impact on an employee's paycheck, but they can contribute to a positive workplace culture and make employees feel valued and appreciated.
Most importantly, if you want to build community within your business, the leadership must be present, available and approachable.
Retention is about much more than just dollars and cents. Helping your team feel a sense of community, loyalty and job satisfaction begins with the leaders and their commitment to their employees.
Chemicals Supply: John Schafer, Diversey, Fort Mill, S.C.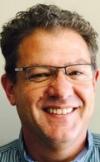 First off, you can offer flexible work hours. This can be very important to folks juggling family or other obligations.
Recognition can also be very important to the folks who work with you, such as employee of the month or a simple posting of a job well done.
Wellness programs could also help to reduce absenteeism caused by illness.
Frequent one-on-ones by your front-line managers can also help keep your employees engaged. And keep you apprised of what is important to your people.
Other ideas include:
Free meals.
Leadership opportunities.
More autonomy.
Parties. Celebrations.
Finally, ask your employees. Maybe they have an idea you have not thought of yet.
Consulting Services: Cliff Beiser, Champions Touch, Kissimmee, Fla.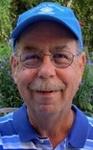 The best practice answer to this question is to increase revenue either by adding additional wash-and-fold business or going after some commercial laundry business (Vrbo, Airbnb, hotels, spas, etc.).
By utilizing all the machines to a fuller extent and increasing revenue, your compensation can increase due to these avenues being lucrative on both the revenue and profit side.
If your laundry is super busy currently and you are having compensation issues, then perhaps consider a pay-for-performance model of rewarding top employees while motivating both new and underperformers.
Lastly, one of my favorite business books of all time is 1001 Ways to Reward Employees by Bob Nelson. So many of the ideas involve non-direct pay compensation.
One of my favorites was a special meal and/or gift card for a star or a group achievement. The technology sector has used these methods to recruit, retain and grow their companies.
In conclusion, a quote from Jon C. Mondana comes to mind that fits this question: "Nothing stops an organization faster than people who believe that the way you worked yesterday is the best way to work tomorrow."
Check back tomorrow for thoughts from experts in commercial laundry, equipment supply/distribution, textile/uniform rental and uniforms/workwear manufacturing.
Have a question or comment? E-mail our editor Matt Poe at [email protected].