Consulting Services: Cliff Beiser, Champions Touch, Kissimmee, Fla.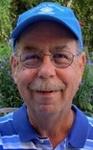 Whether this question pertains to commercial or laundromats, the answer is similar.
Take this time to analyze and make needed changes to your laundry. Make sure you are running an efficient business by performing the following items: 
Gather competitive info on other laundries in the local area.
Know your daily revenue and wages for similar jobs in the area.
Write down your commitment to continue providing superior service to your customers and include it when posting the price increase. 
After you have completed these steps and are certain you MUST raise prices, consider the following four steps to success:
Author a short narrative of your wonderful staff who take care of the customers who are regulars. (Both you and your customers love to have a happy face to greet them and help them while they are doing their laundry.)  
One page (maximum) explanation of why the increase is needed, even including the last time a price increase was necessary.
Adding no-cost or low-cost services to your business so your customers feel they are getting a return on the price increase.
Let them know just as their utility bills have increased so have yours. 
In conclusion, at the same time you make a commitment to raising prices, make a concerted effort to grow sales. 
If you own a laundromat, increase wash-and-fold and take on some commercial laundry from local Airbnb, Vrbo, hotels, spas, etc. A commercial laundry can target large hotels that may need to replace their old machines and cannot get the capital from the owner or corporate. 
Remember, these businesses continue to have difficulties hiring and retaining workers and the hotel industry is outsourcing their laundry needs to a larger extent every year. 
Chemicals Supply: John Schafer, Diversey, Fort Mill, S.C.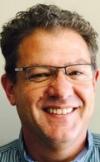 We can all agree that no one likes to receive a price increase, and no one really likes to pass one on.  
However, there are strategies you can employ to make the task less troublesome.    
First, be honest about how your costs have increased. Provide real data, be it an increase in utilities, labor, supplies, etc. 
Be specific: my labor costs have increased by 10% in the last six months. My utility costs have increased by 15% in the last nine months. This helps to position your rate increase as a function of costs that have increased for you. 
This helps to provide logical, financial reasons for your price increase.   
Consider looking at tiered or flexible pricing. Tiered pricing could be based on volume—the higher the volume, the lower the pricing. Flexible pricing could be based on the customer receiving a lower level of service for a break in pricing.  
You could also consider providing some sort of temporary discount given to your long-term or best customers that helps to offset the price increase for a period. For example, you pass on a 10% rate increase; however, you provide your VIP customers with a three-month 5% discount to help to offset that increase.   
If you don't offer payment terms, consider offering them as a part of your rate increase. If you are passing on a 10% cost increase, offer a 2% discount for 15-day payment terms. Again, this can help to offset your rate increase.   
Let your customers know ahead of time of your plan to raise your rates. This can help them to plan for it—do not just increase your rate on their invoice without communicating with them.  
Be firm. Expect pushback. Be ready with documentation.  
Hotel/Motel/Resort Laundry: Rodrigo Patron, Lace House Linen, Petaluma, Calif.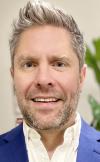 At this time, I think it's safe to assume that we all have gotten plenty of phone calls and e-mails from our suppliers and vendors regarding price increases mainly due to "supply-chain issues." 
And in return, I think it's also safe to assume that we've all had to make those same calls and send those same e-mails to our customers for the same unfortunate reasons. 
The point I'm trying to make is that, for better or worse, we all understand and have learned to accept that the "supply-chain issues" are a real thing and that, for the most part, we have zero control over them.
With this being said, and after a lot of trial and error, it has been our experience that to make things work, we can't focus on the things that we can't control. Instead we must focus on the things that we can such as quality and service. 
Nobody likes a price increase but going the extra mile with a last-minute emergency delivery, a quick turnaround, an extra pick up or delivery on Saturday or after regular delivery hours will make the price increase a little more palatable for our customers. 
However, even with the best quality and service, there will be times when the customer will not or cannot accept a cost increase, and this is when you really must analyze the situation and decide if an account is a good fit and/or if it makes financial sense or not. 
This of course would be the ultimate "worst-case scenario" situation, but nevertheless, I think it's worth mentioning because sometimes keeping a client that is not a good fit does more harm than good to your plant operation and the rest of your clients. 
In conclusion, I believe that our best and safest bet is to spend our time, energy and resources on all the things (no matter how few) that we can actually control so we can give our customers the best possible service, hope that they will see the value of our work and ultimately choose to continue to stay in business with us.
Check back tomorrow for ideas from equipment/supply distribution, textile/uniform rental experts.
Have a question or comment? E-mail our editor Matt Poe at [email protected].