Textile/Uniform Rental: W. Kirby Wagg, Performance Matters, Sarasota, Fla.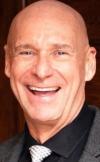 Since the COVID-19 pandemic, operators of laundries and their supplier partners have all adjusted strategies around supply-chain issues that have strengthened their abilities to service clients. These creative approaches will, and have, increased profit margins for laundry companies.
To better ensure the necessary supplies to keep operations running in an effective manner, you must maintain close relationships and constant communication with all your vendors who will fill in on a contingency basis as well as supply parts and products regularly. 
Organize your vendors list with a who, what, where list so the team members in your company all know the preferred vendor for a particular item and can access them very quickly. A heightened awareness by all your staff to reduce the risk of shortages must be a top priority. 
Consider stocking more high-use products and parts or make a financial commitment with your suppliers to warehouse them. We have an exceptional array of suppliers in our industry that want to see the laundries profitable: make them your friends!
On the side of rental laundries that supply products to their customers, one overlooked aspect to manage purchases is the practice of regular inventories by route service reps (RSRs) or service staff at the clients' locations. 
There are many accounts (mainly food & beverage) that will keep an inventory of products that is much too large: bar wipes, dish towels, napkins, microfiber cloths, aprons, shop towels, and bath towels are all examples of rental items that your customer feels they have paid for and can keep an overabundance of them. 
If regular inventories are not performed, eventually someone at your client's location will assume that you are overcharging them. To avoid losing that client through the perception of overcharging, make inventories a priority and keep them accurate!
Next to the team members, the equipment is the lifeblood of your laundry, and it must be in top-notch working order to ensure on-time deliveries as well as maintain superior quality. A preventative maintenance program must be in place, either with your own staff or outside contractors. 
Keeping accurate records of regular as well as downtime maintenance will provide you with the necessary information to make an informed decision about what parts to stock at your location. 
Keep a list of preferred as well as backup vendors and always be in close communication with all of them to manage a future crisis. One idea is to post on each piece of equipment the model and serial number as well as the contact information of the supplier(s) that can be contacted. 
Our industry is very tight and informed; your parts supplier wants to keep you in business, keep them close!
To better ensure you have the necessary supplies to keep your business running and most importantly, keep your business profitable, communication between your team members and your suppliers is of the utmost importance.
Uniforms/Workwear Manufacturing: Scott Delin, Fashion Seal Healthcare, Seminole, Fla.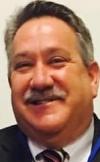 Snow is gone and spring has sprung. My snow shovels are neatly put back on the wall and unused gas is drained from the snow blower before putting it aside until next season.       
Now off to the garden center to pick up some much-needed stone for the garden and flowerbeds around the house. Unfortunately, the particular color of stone needed is out of stock and the garden center is not sure when more is due in.  
When I questioned the owner of the garden center as to how the lack of product happened, his response was that their supplier was having trouble getting enough product to support the needs of his customer base due to not having proper forecasting on his needs for stone from his customers.  
With supply and demand issues being on the rise, and inventory levels low, this particular stone plus several other items are on backorder.  
This made me stop and think, "Wow, does that not sound familiar? Seems to be a familiar battle cry with many manufacturers of multiple products these days, whether it be apparel, furniture, some food products and more. Welcome to the club!"
Ever since COVID, the way we do business has changed. Supply chains and delivery methods are being pushed and tested to limits not experienced in a very long time.  
Political unrest in countries that manufacture products used in our laundries unfortunately seems to be on the rise thus impacting goods being manufactured in a timelier manner. 
Labor shortages are another pain point influencing our supply and demand flow needed and expected from within our customer base.
So, what can we do as laundry operators to ensure we have product when needed to guarantee there are no hiccups in our ability to service our customers?  
First and foremost, we need to take a long, hard look in the mirror and audit our internal methods and/or systems for placing orders with our suppliers and ask ourselves some pointed questions.
Do we have systems in place for forecasting our monthly, quarterly or annual needs? 
Are our systems up to date or do they need to be revisited and tweaked to meet our growing demands needed to run our daily operations efficiently?  
Are we forecasting/planning our monthly, quarterly or annual needs properly, or are we fooling ourselves by continuing to shoot from the hip and pray we have enough inventory on hand to service our customers?
Are we complacent with how things are and the information we share with our suppliers, or do we want to get proactive and aggressive with sharing more current and accurate information that can be used for future production planning?  
With the market conditions as they are today and the new way of doing business, we need to make sure we share our forecasted needs and as much information as possible with our vendors/suppliers.  
This information is critical in allowing them to plan and forecast their manufacturing and production lines as well. By providing a proper accurate forecast, it will assist our suppliers in guaranteeing the parts and products needed will be available to ship to you on a timely basis so as to run your business and operations running efficiently.   
Being transparent and sharing as much information as possible on our needs with our vendor/supplier partners will drastically help in eliminating issues with product shortages and backorders.  
If we continue to be unwilling to share as much information as possible, they will not be able to improve upon their forecasting and production planning. If we expect our suppliers to have product for us when needed, we need to trust and share information. This lack of confidence will only enhance supply issues going forward. 
However, with that said, our suppliers need to relay any production issues with us so we can plan accordingly as well to avert any possible shortages or backorders.  
Transparency is needed from both sides in order to avert any hiccups or delivery issues. If we are unwilling to share our needs with our vendor/supplier partners, there is no guarantee there will be product available for you when needed, and if our suppliers are not honest with us in sharing any delays on their end with production or delay in delivering product, we need to have a Plan B in place.  
Take the time to discuss with your suppliers what it takes to develop a true program that will allow product to be shipped and delivered on a timely basis. Have an open mind in being willing to commit to a contract for product whether it be confined for you or not.  
Make sure, if not already in place, the trust factor is there, and that you respect and trust what your suppliers tell you. If you do not, then maybe you are not dealing with the proper supplier and need to find someone else. 
The days of taking orders are gone. We need to deal with suppliers who will look out for our interests and make sure our needs are addressed as needed.  
Well now that I know my garden center is out of stone and they have no clue when more will arrive, I guess I need to go to Plan B. MULCH! I hate mulch.
Check back tomorrow with insights from experts in textiles, consulting services and equipment manufacturing.
Have a question or comment? E-mail our editor Matt Poe at [email protected].