Recruiting, Hiring as Business Increases, Pandemic Continues (Conclusion)
"My operation is finally starting to see an increase in business, so now I need staff. What recommendations do you have for recruiting/hiring with the pandemic still being a concern?"
Commercial Laundry: Phoebe Ellis, Lace House Linen, Petaluma, Calif.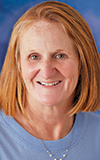 Phoebe Ellis
It is both an exciting and anxious time as we are seeing an increase in business and we are all cautiously optimistic as we rebuild our workforce.
A year ago, we had the unpleasant experience of laying off 50% of our employees in a week. At the time, we thought it was a temporary remedy, but a year later we are just beginning to see signs of increased volume and the need for more employees.
Over the past six months, we have re-hired a handful of employees but now are needing to look beyond the former employee pool for candidates. Many former employees have moved out of the area, are collecting unemployment or have officially retired and are not interested in returning to our industry.
Much has changed in our business model as well, and we have taken the opportunity to improve our employee expectations, training and production schedules.
We are being very strategic in how we staff our machines to meet the customer demands. We are expecting our employees to work on all machines and to maintain specific production goals.
We have noticed an uptick in people coming into the office and asking for applications but are doing serious pre-screening to ensure that it will be a good fit for the job.
We have also been fortunate that our employees have referred family members and friends to apply for jobs. This referral system usually works well, and the candidates generally have an idea about our business.
We are taking the time and energy to be very thoughtful about each hire and assessing specific production needs and hours with each hire.
I look forward to learning about other ideas for hiring during this uncertain time in our economy.
Consulting Services: David Graham, Performance Matters, Fort Mill, S.C.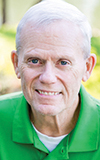 David Graham
Good day, ALN Readers. Yes, COVID-19 in many ways has been in the rear-view mirror for a while. Restrictions have been lifted in many states, and we are beginning to see the best numbers that we have seen in quite a while.
So, let us begin to really plan for the post-pandemic days, and prepare for what will be different, and what will be needed. Let us deal with the process of hiring, HR, your work environment and affecting a more permanent solution to the needs of your business and the industry.
Wages—Are you paying a fair and livable wage? Performance Matters is encouraging many of our clients to assess this and act during COVID-19. The pool of talent was large and, let us face it, our industry is a staple to the health of our country.
The day of low wages and sweat labor is over. Let us not wait for the government to dictate wages but do it ourselves and do it today.
Benefits—Yes … they cost money, but I want you to think of it as an investment. You need them to attract good personnel.
Profit-sharing is a strong recommendation that we have made to many clients when it comes to paying it out, as everyone benefits. If you do take this approach, then you must give monthly progress updates, or your team members will lose confidence and lose focus on the prize.
Your Work Environment—Is it workable? Cool in the summer and toasty in the winter? Are bathrooms spotless and equipped? Do you empower your team members to keep their own areas tidy? Do you provide small rewards for the cleanest sector of your operation? Again, think of investment, not a cost or expense.
Change the mentality and ho-hum of the daily grind.
Personality Testing—A Predictive Index (PI) is an inexpensive way of ensuring you increase the odds of hiring a fit. The cost of an annual PI subscription is less than the cost of one turnover. How is that? Turnover creates holes in the operation, overtime to cover those holes and inefficiencies associated with losing a quality employee as well as quality/safety issues.
All added together, the cost of turnover is potentially in the tens of thousands, depending upon the job function.
Interviewing—Do you know how to interview? Do your line managers know how to interview? Do you perform an interview from a script or wing it? Do you get a second opinion? Do you then compare notes and look at your PI results before deciding? Do you do a job trial and pay the individual for their day of work?
If you answered no to any of these questions, then you, in my view, have work to do.
Ongoing Reviews—Once hired, do you do a 30-day, 90-day, 180-day and 365-day review? If not, how can you get to know your team members? Do you talk about safety in those reviews, much less performance?
You must openly talk about job satisfaction. Do not avoid this issue. Bring it up and lay it out. If there are reasonable objections, consider changes. Your team members on the floor, on the truck or in the office know a lot more than you do about day-to-day events. What better source of feedback do you have?
There is so much more, but get on with it, my friends. Make COVID-19 the reason you change your way of doing business if you have not done so already.
Healthcare Laundry: Tammy Barrett, HHS Environmental Services, Bonita Springs, Fla.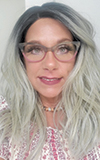 Tammy Barrett
These are some of the tools I would use to hire staff for increased business.
Indeed, or any recruiting site you prefer, is always a place to start.
HHS, the company I am employed through, its corporate recruiting department supplied recruiting during the pandemic for our specific area. I have seen this tool utilized and great success was achieved.
Print and distribute flyers. Post them in your local area, as well as in the surrounding areas. I would also suggest posting them in such places as Laundromats and small convenience stores in the area.
Signs. I have seen large signs created and posted near the road in front of facilities. I would also post signs in hot-spot areas in the vicinity.
Another great idea I would use is a bonus incentive for current staff if they recruit a friend or colleague.
Miss Part 1 with insights from long-term care laundry, textiles, equipment manufacturing experts? Click HERE to read it.