Recruiting, Hiring as Business Increases, Pandemic Continues (Part 1)
"My operation is finally starting to see an increase in business, so now I need staff. What recommendations do you have for recruiting/hiring with the pandemic still being a concern?"
Long-Term Care Laundry: Monique C. Walker, Vi at Grayhawk, Scottsdale, Ariz.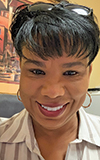 Monique C. Walker
Hiring personnel will be a challenge during these unprecedented times but not impossible.
Being clear and transparent in your communication when you put out an ad is a great start. If you can be as descriptive as possible in your ad, it helps applicants understand the expectations of the position.
Discuss pandemic concerns and protocols with applicants so they are aware of what the company has in place for staff.
At times, you can call temp agencies that deal specifically with your industry personnel. Local colleges have students looking for part-time and sometimes full-time work at different times of the year.
If you can also connect with a nearby hospital or hotel, that helps as well. When you create relationships with these local companies, if they have overflow and do not need anyone, they can send you applications they may have for potential candidates.
Placing ads in the local papers, offering sign-on bonuses to new hires and referral bonuses for existing staff are also good ways to recruit people during the pandemic.
Textiles: Cecil B. Lee, Standard Textile, Cincinnati, Ohio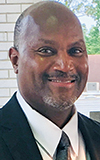 Cecil Lee
Recruiting and hiring talent has always been one of the toughest parts of managing. While recruiting during good times is a challenge, pandemic hiring of staff is tougher. Hiring the right staff is as much art as it is science/analytics.
To deal with the risk of my thoughts being dated, I reached out to several people for "current" input regarding this subject matter.
It is important to understand that the hiring process is a marketing opportunity for your company. It is, in essence, an interview for your company and the potential employee.
At Standard Textile, we used the downtime during COVID-19 to elevate and evaluate our recruiting practices. We increased training in diversity and inclusion for hiring managers.
An example would be topics on bias. It is important to recognize your (own) bias in the hiring process. The "blind" resume process of using no names is a consideration for the first round of reviews.
Additionally, Standard Textile has committed separate and distinct Paid Time Off hours to support employees in the event they experience a COVID-19 event.
In our laundry industry, it has become more difficult to find employees and employee resources. Resources still to be utilized would include local agencies that connect you to the diversity of your community. This would include the unemployment office, temporary services, online soliciting through LinkedIn and advertising.
Your internal resources are still your biggest assets for recruitment.
With the pandemic still being a concern, during the interview process your company should be able to demonstrate its commitment to safety protocols that will make candidates feel comfortable and garner trust. Simply put, demonstrate how you will keep them safe.
Sharing the concept of personal protective equipment (PPE) and how you use PPE (masks, gowns, covers, shields, etc.), your cleaning procedures, testing of employees (for daily health), air exchanges and filtrations all come to mind.
Acknowledging competition from other service industries is okay, but make sure you accentuate your company's assets. Our laundry business models generally offer a sense of recession-proof job stability, fixed hours, flexible schedules, benefits, on-the-job training, enhancement training, diversity, retirement planning and many times childcare assistance by way of partnerships with local providers.
A few years ago, as Standard Textile was expanding its workforce in other areas of the country, we had to reconsider our stance on hiring staff that are smokers. Generally, our employees commit to not smoking.
While our policy was about health, areas of the country and staff that we inherited (purchasing our USA manufacturing plants in Augusta and Thomaston, Georgia), caused us to make some concessions. This was about the hiring process being adjusted to accommodate.
There is a heightened need to be creative in your efforts to attract talent. It is not all about money. It is about benefits, scheduling, resources you have access to and your ability to demonstrate caring.
The loyalty index for new employees is "different." New employees are not always looking for a lifetime career but maybe just a bridge for a year or so. It is an opportunity for your company to turn recruitment and hiring into retention.
Thanks to my contributors, who included Jada Landrum and Jessica Von Dienes Oeln from our Standard Textile human resources team and Robert Pfeifer-GM at North Grand River Co-op in Lansing, Michigan.
Equipment Manufacturing: Charles Spencer, G.A. Braun Inc., Syracuse, N.Y.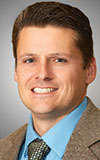 Spencer
If you're waiting for the perfect time to recruit, you've probably waited too long. Recruiting should never stop. Perhaps it needs to ramp up, but it never stops.
A long-time human resources (HR) manager in our industry helped by reminding me that every time you encounter a person, whether at the grocery store, restaurant or church, they may be a future candidate for employment. It's best to be looking for good employees than to have mediocre ones come to you.
Our VP even went as far as to print cards out that essentially said, "You've impressed me, and I hope that if you're looking for work, you would apply at our company."
Now that said, if recruiting hasn't been bringing them in, you still need to hire when the demand hits and there's a path to make that happen quickly, but it usually comes at a price.
Most of us have used temporary agencies, and while they tend to be more expensive, they can give you a buffer when the work comes quickly and drops off quickly. That's happening for many companies now. If you go this route, I recommend having a good and fair path toward hiring quality individuals directly when the spike in demand transitions to long-term growth. That needs to be clear and, in a contract, upfront.
Temporary agencies also take the pressure off your HR department, which in many cases are now working remotely or even alternating days in and out of the plant to meet some state requirements.
Another avenue that some may not have considered is work-release programs. I've found in life, and in work, that good people deserve a second chance. From my experience, you can find people who need to work and who need good order and discipline. That is something your company could/should be able to provide.
In return, they get the money needed to pay restitution and/or the opportunity to get back on their feet. You could win a long-term, quality employee this way.
Perhaps the most rewarding and reliable hires come from those in physically or mentally disabled work programs offered by some states or charitable organizations in your community. Have you thought to look there?
I've had the opportunity to work with a group in my home state of Pennsylvania on a number of occasions, and when the work wasn't quite something they could do at our factory, we were often able to send work to them and they would return it at an agreed-upon rate. They provided all the supervision and most of the training.
Last, but certainly not least, let your employees help you find new hires. Put the word out, and often you'll find team members giving you referrals for friends.
I was always excited when someone I considered to be a quality team member gave me a referral because I knew that this person knew our company well, and they had a good work ethic. It was a good bet that their friend had that potential, too.
Check back tomorrow for the conclusion with input from commercial and healthcare laundry, consulting services experts.