"I know that my laundry operation is due to be inspected sometime soon, but I'm not sure how to get ready for it. Where should my focus be? In what areas are we most likely to get nailed if our operation is deemed substandard?"
Commercial Laundry: Rick Rone, Laundry Plus, Sarasota, Fla.
I would want to know first, what type of inspection and by whom. The best answer is that if you are doing things properly from the beginning, you will have no reason to panic. Focus instead on the various things that can be done prior to inspection.
There are numerous free resources available to assist in building, remodeling and maintaining a safe, clean facility.
Traditionally, your workman's compensation insurance carrier will be more than happy, if you ask them, for a courtesy inspection. It will review your complete facility and offer recommendations to make your plant a safer workplace environment.
This is extremely important, as it will show your carrier that you are indeed partnering with them on the safety of your employees, saving both of you time in lost labor as well as money.
Most of us have at least one steam boiler. Again, your insurance carrier (you should be carrying boiler insurance if you have this equipment) will be able to send a boiler inspector to your plant for a courtesy inspection before you get notice of a state or county inspection. Traditionally, you will also find your local fire department quite happy to provide a free inspection.
Additional avenues that can be explored include the complete visual and mechanical inspection of all machinery.
Are any machines utilizing temporary wiring (extension cords)? Are all emergency stops in proper working order? Are all chemicals in the correct storage containers, and are they in the proper location?
At this point, take a close look at your maintenance department. What about all the chemicals used? When maintenance is working on a specific piece on equipment, do you have a tag-out/lock-out procedure in place and is it being followed? Your ladders and other similar devices around your plant, are they in safe working order?
Do you have a contract with a local fire extinguisher company? Take a look at all your fire extinguishers. Have any been used and not refilled or replaced?
We all have carts around our plants. Are they blocking emergency exits?
There have been too many reports of workers in this industry getting severely injured or even killed. Major areas of concern should be those with the highest possibility of causing injury/death.
These are most of the areas that should be taken into consideration regularly, not just prior to a pending inspection. Safety needs to be a part of every employee's job description.
Hotel/Motel/Resort Laundry: Phil Jones, Sheraton Vistana Resort, Orlando, Fla.
One of the best ways to prepare is to treat every day as if there will be an inspection. If you wait until you know an inspection will be happening soon, you will most likely miss the one thing the inspector looks for.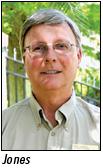 Our facility has a standard operating manual given to all employees, covering all policies and procedures for each piece of equipment or area in which an employee may work. Information as simple as proper starting and stopping of machines is covered, including the locations of emergency stops. A key to an inspection may well be how an employee understands the operation and safety of a machine.
Our employees also go through an annual certification on safety that is documented for an inspector to review. The safety class is conducted both on a hotel-wide theme during their new-hire training and then on-site with our laundry trainer.
A key to passing an inspection is your partnership with maintenance mechanics. Our property requires a daily log of all work on equipment to verify maintenance and mechanical issues. This includes verifying that a piece of equipment has been properly locked out/tagged out. All mechanics must also be certified on safety on a yearly basis.
The final piece is to have your employees take ownership of the laundry as if it is their home away from home. Cleaning everything from the floors to wiping down the equipment is a way of life at our laundry. There is a sense of pride that exists when our operation is clean. We treat each day as if the president of our company will be visiting.
Consulting Services: David Chadsey, Capital Equipment Consulting, Winter Haven, Fla.
There are several different inspections that can occur throughout the year for a laundry operation. Understanding what the inspectors will be looking at and looking for is the key to being prepared.
Who is coming is central in understanding what areas of the operation will be inspected and at what level. Let's take a look at what specific inspections might entail.
Corporate Supervisor: Environmental Services, Rooms Director
These are your own people. Unless there is a specific issue that is leading them to the laundry, these folks come in only when they have to.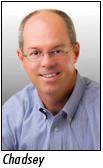 Your immediate supervisor may be looking for production and cost reports, but typically these folks want a tour. Be prepared to show them the whole shebang, from mechanical room to loading dock.
Make sure engineering has plenty of notice. You want their shop area in order. If there is a piece of equipment in service or waiting for a part, put the panels and covers back on.
Don't neglect the shipping area. These folks will recognize the packaging that arrives in their areas of responsibility. This is probably the only area of the laundry that is familiar to them. They love to see "their linen" staged and ready to ship.
If you are looking for capital dollars within the next budget year, this is an excellent opportunity to point out where those dollars will improve your efficiency.
Current and Prospective Customers
A laundry inspection is almost always part of the process in securing new customers. Current customers will also typically inspect the laundry operation at times of renewal. It is important to step back and try to see the laundry through their eyes and from their perspective.
What are the specific processes that their linen goes through to ensure it is returned hygienically clean, and meeting their requirements for quality? If there is something unique that you offer to better meet their need, this is the time to show it off.
In addition to the processing features of a plant, COG (customer-owned goods) customers are interested in inventory control procedures. Walking them through the process helps educate them on your procedures and improves understanding.
Educated customers are typically easier to work with. Understanding your basic processes can help explain why turning their truckload of pool towels in two hours may be a challenge.
Compliance-Oriented Inspections
There are specific requirements in processing healthcare linen, which vary by state. If you are anticipating an inspection along the lines of Joint Commission or any compliance-oriented inspection, a key resource for being prepared is the Association for Linen Management's Guide to Assessing Healthcare Laundry Quality.
The guide provides laundry management with guidelines, regulations and standards applicable to healthcare laundry services. State-specific standards are available with information on how to determine if your plant is in compliance.
The Healthcare Laundry Accreditation Council publishes standards for healthcare textile processing and provides accreditation for independent healthcare laundry operations.
Friday: Answers from the equipment manufacturing and long-term-care laundry sectors...