SANTA MARIA, Calif. — Seabright Safety Solutions, a loss-prevention and risk-reduction services company for the textile rental industry located here, reports it now offers guidance for operations to enhance productive capabilities with the addition of Murray Smith.
The company says Smith has more than 30 years of experience and is recognized as one of the industry leaders in developing production programs that significantly improve capability, metrics and employee climate.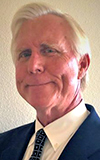 Murray Smith
The three most significant categories where Murray's expertise will assist operators are work management systems, staffing analysis and the establishment of best practices in the textile rental industry, according to Seabright Safety Solutions.
The company adds that he can help establish or expand work management systems by making recommendations regarding performance evaluation and recognition formats designed to identify the top achievers and develop a high-performing supervisory/management team.
Murray guides management in establishing the appropriate scheduling and staffing of personnel through a thorough analysis of equipment configurations, product mix, and flow, shares Seabright Safety Solutions. He will assist in evaluating workflow and design processes to maximize efficiencies and enhance performance.
Through an on-site evaluation, the company says Murray will help operators develop operational checklists addressing safety, housekeeping and key operational metrics.
The company goes on to say that these offerings help businesses save real bottom-line dollars, and sustain that savings through the establishment of monitoring systems.
Just as a good safety program reduces risk exposure by incorporating safety/risk management into the day-to-day fabric of an operation, the production programs will contribute to a high-performance climate, adds Seabright Safety Solutions.