LAS VEGAS — PureStar, a provider of laundry services and linen management to the hospitality industry, reports it has appointed Gail Mandel as executive chair of the company's board of directors and Alex Dixon as West region president to lead the company's West Coast operations and service lines.
Mandel has more than 25 years of management and financial experience in the hospitality industry. She is currently managing director of Focused Point Ventures LLC, a business advisory and consulting services firm.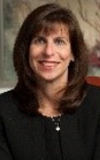 Gail Mandel
Previously, she served as president and chief executive officer of Wyndham Destination Network, a provider of professionally managed, unique vacation accommodations with more than 120,000 properties in over 100 countries.
Mandel also previously served as chief financial officer of Wyndham Exchange & Rentals and held other senior finance positions at Wyndham Worldwide, Cendant Corp. and HFS Inc.
"We are thrilled to appoint Gail as executive chair at this important juncture for PureStar as the company continues to execute on its strategic objectives," says Henry Cornell, founder and senior partner of Cornell Capital.
"She has made valuable contributions since joining the board last summer, and we are confident her leadership experience and track record of success at one of the largest hospitality companies globally will continue to be tremendously beneficial as we further elevate the PureStar brand and drive continued growth."
"I am honored to serve as executive chair and continue working with the rest of the board and PureStar leadership to deliver operational and financial outperformance," Mandel says. "PureStar is on an exciting trajectory as a unique, one-stop solution for outsourced laundry and dry-cleaning services, and I look forward to continue helping the company achieve its long-term business goals."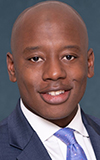 Alex Dixon
Dixon is a Nevada native, third-generation hospitality operative with a deep understanding of the industry, the service lines and the Southern Nevada community.
He previously served in various executive roles for leading hospitality companies such as Caesars Entertainment Corp. and MGM Resorts International, including most recently as the president and chief operating officer for Circus Circus Hotel & Casino in Las Vegas, bringing a unique perspective as a former PureStar customer.
"I am excited for the opportunity to lead the West Coast operations for PureStar and look forward to engaging with our customers and employees who serve as the heart of the company," says Dixon. "I pride myself on leading by example and driving accountability by empowering supervisors and collaborating with employees at every level."
Dixon is also a passionate philanthropist who has taken on numerous community leadership roles, including his current role as trustee for the Las Vegas Metro Chamber of Commerce. Previously, he served as treasurer of Habitat for Humanity Las Vegas and president of the Las Vegas Urban League of Young Professionals and was appointed by the Clark County Commission to serve on the Committee on Community Priorities.
Dixon also received a Bachelor of Business Administration in finance from Howard University in 2003.
"As both a respected hospitality executive and leader in the Southern Nevada community, we are confident that Alex's deep expertise and commitment to excellence will further elevate the PureStar brand and West Coast operations," says Ann Berry, a PureStar board director.
"PureStar's reputation for providing unmatched service through cutting-edge, environmentally conscious technologies has set the standard for operational excellence in the industry, and I look forward to working closely with Alex to build on our West Coast capabilities and momentum in the region."