"Our resort has upgraded its linens everywhere, from the guestrooms to the pool to the five-star restaurant. So, the pressure is on to clean, handle and store these goods so they give us the longest useful life possible. What advice can you give me about processing high-thread-count linens?"
Textiles: Elizabeth Easter, Ph.D, University of Kentucky, Lexington, Ky.
High-thread-count linens, especially cotton sheets, were introduced to consumers in the '90s. In the past five years, the hospitality industry has begun offering these so-called "luxury linens" to their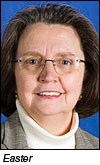 customers. Thread counts that traditionally averaged 180-200 have been replaced with thread counts up to 1,500.
There are some misunderstandings about what they actually are. Most people believe that quality, softness and durability increase in a linear way with increasing thread count number. This is not necessarily true. The truth is that it's just not that simple. Thread count is only one measurement to examine when considering luxury linens.
What are the quality indicators of high-thread-count linens?
Fiber Quality — 100% cotton sheets are by far the most popular among high-thread sheets. The highest-quality cotton is long staple. Staple refers to the length of the cotton fiber: the longer the fiber, the better. It creates stronger and finer yarns. Among long-staple cottons, the longest are Egyptian extra-long staple and Pima (Supima).
Yarn Size — This is a measure of the fineness of each yarn: the higher the yarn number, the finer the yarn. The yarn size in sheets is typically between 40 and 100. The size will determine how many yarns can be woven in a square inch. Higher thread counts are created with finer yarns, as more of them can be woven into a square inch. Also, super-fine yarns can be twisted, creating two-ply yarns that can then be woven into sheeting.
Thread Count (Yarn Count) and Construction — Thread count is the number of yarns per square inch of fabric, i.e. add the number of warp and weft yarns. Construction refers to how the thread count is achieved (number of warp and weft yarns, number of picks in the weft, use of two-ply yarns, etc.) To achieve higher thread counts, sometimes two-ply yarns are used, and sometimes multiple yarns (picks) are inserted into the weft.
Chemicals Supply: Carrie Armstrong, Ecolab, Eagan, Minn.
The upgrade of linens throughout the facility creates an opportunity to develop a partnership with each department. Training the end-user on the linens, development of quality standards, par levels, and linen-abuse potential will assist in linen management. Written procedures and standards that are specific to each department for handling the upgraded linens can then be established and practiced.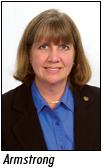 Processing high-thread-count linens in the laundry has its challenges. High thread counts provide for luxurious linens and often require specific guidelines for processing. It is important to consult the manufacturer and/or read the care labels before laundering and processing. The manufacturer and/or labels will provide guidelines for processing based on the thread count, fabric type, color and manufacture.
Upgrading to high-thread-count linen does not indicate an increase in industrial wash durability. More often, these linens are more delicate due to the nature of the manufacturing of the cotton, the yarn size, and production of the thread count.
Here are items to review and document when upgrading linen, with a goal of reducing mechanical, chemical and stain damage in processing:
All linen type specifications
Wash formulas — revise per manufacturer's recommendations
Wash processes — water levels, chemical concentrations, temperatures, wash/rinse/extract speeds and times
Load weights — do not overload or underload
Dryer temperatures — do not over-dry
Spreader/feeder tensions
Ironer cleanliness and temperatures
Stain program
Sorting procedure
Quality assurance program
Par levels
Storage space
All equipment maintenance — no rough edges, clean
Test-wash all linens multiple times
After this review, put written procedures and standards into place and begin monitoring. Continued training and education for laundry personnel, as well as the various departments, is necessary. Soon, processing the upgraded linens will be routine, and you'll be prepared for the challenges of optimizing the life of your high-thread-count linens.
Textile/Uniform Rental: John Shoemaker, General Linen & Uniform Service, Detroit, Mich.
Marriott in New Jersey has a large laundry. Per its policy, processed linens are allowed to "rest" for a 24-hour period. In order to make linens last, be sure to maintain plenty of par and avoid quick wash turnarounds.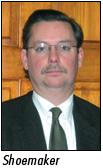 Likewise, it would be a wonderful time to have the chemical company visit and do titrations with increased regularity.
Full checks should be done. All four pieces of the "washroom pie"—time, temperature, mechanical action and chemical action—should be addressed to assure longevity of life.
Are the washers being under-loaded, resulting in too much chemical action? Is the temperature too hot? Is the run time correct for the upgraded products? Check and recheck all washroom elements to assure the maximum longevity of your textile products.
Tomorrow: In many ways, cotton is easier to wash, but finishing is another issue …