"What are the qualities of a good preventive-maintenance program? What are the most important tasks to perform? How much time should we allow for routine maintenance, and when? How much maintenance should my staff be doing, and what should we leave to the pros?" Consulting Services: David Chadsey, Capital Equipment Consulting, Winter Haven, Fla. Those of us directly involved with the equipment side of our industry for any period of time have a special appreciation for preventive maintenance (PM). Most of the machines being manufactured today will provide decades of reliable service if maintained properly. Without such care, you will not only pay the costs of unscheduled downtime, but you will spend significantly more money for equipment over the long haul. In addition to routine lubricating and cleaning, good preventive maintenance includes observing and listening to machine operation. You are looking for variations from the original factory specifications.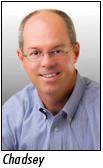 Preventive maintenance is not fixing something after it breaks, but identifying conditions that could cause a shutdown in the future. A solid PM program starts with good documentation. A maintenance record should be kept for all equipment. This record can be a great help in evaluating future machine problems and reaching timely resolutions. In the event there is a change in maintenance personnel, this record becomes even more valuable. Additionally, this record can be part of the ROI equation in evaluating when a machine should be replaced. The goal of preventive maintenance is to keep plant equipment running through all operational hours of production. If we want to keep the equipment operating during production hours, it only makes sense that maintenance personnel need to be scheduled during off-production hours for PM. If the laundry wash aisle operates from 7 a.m. until 5 p.m., maintenance personnel responsible for the wash aisle should be scheduled two to four hours contrary to production, such as a 5 a.m. to 2 p.m. shift schedule. Some PM can be done while equipment is in full production. With finishing equipment, evaluating belt and chain tension, as well as observing mechanical folding components, can be more accurately viewed under production speed and load conditions. Once identified, adjustments and repairs can be made during off-production hours. The baseline guide for PM can be found in the operating manual. A good factory manual will identify specific lubrication schedules, as well as component tolerances that should be maintained. If a chain is supposed to be operated with a deflection variance of a half-inch, but instead is allowed to slop around with 2 inches of slack, sooner or later it will jump the sprocket and take some of the teeth with it. So the choice is 1) take five minutes every week during non-production time to keep the chain in spec or 2) have the machine go down during production and create an immediate repair condition, with the added cost of parts and downtime. Pretty simple choice once you are on top of the situation. Quality mechanics who care can really make a difference in a plant. I have had the opportunity to work with many talented mechanics and technicians over the years. There is a level of maturity and patience required for good preventive maintenance. A lot of PM is looking and listening. Some mechanics are more familiar with hammers, while others prefer pocket screwdrivers, if you know what I mean. An experienced mechanic can save you thousands of dollars in downtime and repair costs, if given the opportunity to properly evaluate and maintain equipment. The number of hours to properly perform PM will depend on the age and condition of the plant. A brand-new plant producing 4 million pounds of linen annually may require 8-10 hours of PM per week. An aging plant, with some duct tape and bailing twine already in place, may need 40 hours a week or more until conditions are brought under control. There are several outside sources to help you establish specific PM requirements. Factory service audits are available from most manufacturers. We all know that factory service is expensive, and many times techs show up at a site without a clear understanding of their work scope. We recommend that a specific scope of work, including reports and timelines, be detailed prior to ordering these services. Many laundry-consulting firms have the competency to assist with establishing a PM program. Some mechanics are very good at completing the task, but need organizational help in establishing records and procedures. Benchmarking with facilities similar to yours can also help establish PM requirements. If you visit a plant of similar vintage that has several machines down, and they PM 10 hours per week, they may be understaffing the requirement. On the other hand, if you wished your plant ran like theirs, you may have to increase your commitment. Hotel/Motel/Resort Laundry: Phil Jones, Sheraton Vistana Resort, Orlando, Fla. Just as you have an operating manual for a car showing what maintenance needs to be done at what interval in order to keep the car running properly, so does each piece of laundry equipment.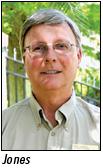 Don't just file the manuals away to refer to only when a piece of equipment fails. If it is in the operating manual, it should become an important task. I would suggest creating a spreadsheet with the expected timeframes for weekly, monthly, semiannual and annual maintenance based on those manuals. This will give you an overall picture of when and how much time is needed for all of your equipment. Categorize the spreadsheet by equipment type, as your operation may have multiple ironers or towel folders at various levels of age as well. Once you have an overall picture, the leadership and maintenance teams must work together to develop a plan of action and choose the best time to provide preventive maintenance on equipment. We have a weekly meeting with all parties involved to debrief the previous week and to look ahead to the next week. The maintenance team provides a daily log that is turned into the manager's office with all calls to the machines and any preventive maintenance performed. Since we operate two shifts daily, this information is also passed down to the next maintenance person. We can get a good picture of how machinery is operating and if a greater focus needs to be placed on some pieces of equipment. The most important part of preventive maintenance is making sure your maintenance team is properly trained on the equipment. Many vendors provide high-level training at their facilities, so it may well be worth a small upfront investment for long-term results. Long-Term-Care Laundry: Gary Clifford, Pines of Sarasota, Sarasota, Fla. A good preventive-maintenance program can be a great way to save money and reduce downtime. You can actually prevent major repairs by making minor repairs when needed and following the manufacturer's maintenance recommendations.
Equipment has to be maintained to get the most life out of it. Just like your car will not run properly, or sometimes not at all, if you don't change the oil or replace worn parts, your washers and dryers have to receive basic maintenance, too. A good program tailors your maintenance to the manufacturer's recommended time intervals and repairs. The tasks to be performed would be spelled out by the manufacturer by year and model and can vary significantly. The manufacturer's website will normally provide that information. If not, the company you call to do equipment repairs can find out that information and set up a program with you, or refer you to the manufacturer's area representative. It really depends on the talents and qualifications of your staff, or your facility's maintenance department, whether you can have this done in-house. If you have any hesitation about your own staff being able to handle this, let a professional do it. I will never forget a situation that occurred several years ago. My maintenance director convinced me that his staff could make an easy repair to one of our washers. What should have been a couple of hours' downtime turned into days and added labor expenses. Be sure whomever you choose to do your preventive maintenance is well qualified. It is also important that your staff lets you know when they think something is not quite right with a machine. They are around them every day and can tell you when they are not operating properly. In general, the sooner you repair things, the less costly that repair will be. I know of no stronger statement to support a regularly scheduled preventive-maintenance program. Healthcare Laundry: Jesse VanOven, Greater Binghamton Health Center, Binghamton, N.Y. Follow your machinery manufacturers' recommendations for maintenance procedures and, if needed, contact the manufacturer's service representative to make inquiries.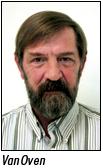 Weekly cleaning of your entire laundry service area and machinery will enhance the operation's appearance, improve your staff's morale and result in positive impressions from visitors. The former GBHC Laundry and Linen Services operation covered approximately 25,000 square feet. Our staff saw to it that the area was not cluttered; items were picked up immediately and placed in trashcans. Floor machines were used periodically to clean the concrete floors in the soil-sorting and production areas. We disinfected the chutes for loading washers weekly. Staff assigned to each area spent 1-2 hours weekly performing the cleaning tasks. As far as following the manufacturers' suggested preventive-maintenance procedures, such as greasing bearings, ensuring all fluid levels were appropriately maintained, etc., that took approximately 2 hours a week. A supplier representative replaced padding and covers on the flatwork ironers, and enhanced our personnel's knowledge by offering tips on key ironer and folder issues. After a long-time maintenance staff member retired, we enlisted an equipment manufacturer to in-service key facility maintenance staff members on the repair and maintenance of its machinery. Check back tomorrow for Part 2!