Looking at What Affected 2019, Ahead to 2020 (Conclusion)
"What do you think was the most significant issue in laundry and linen services in 2019? What do you think is going to make an impact in 2020?"
Textiles: Gabriel Boardman, MIP Inc., Anjou, Quebec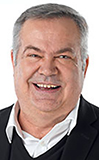 Gabriel Boardman
In North America, the impact of nursing and other clinical collaterals will keep having an impact on linen selection and how to deliver the best patient care benefits while maintaining efficient laundering processes. 
Most of our laundries will keep expanding their network beyond environmental services and housekeeping. Infection control and skin care are more and more at the forefront of concerns for our healthcare facilities. It is almost a guarantee of success if nurses buy into the selection of textiles, the type of laundry processes, etc.
Part of the impact that nurses have been having on the laundry is the initiative to reduce the number of layers on a bed for improved skin care. In some cases, this has resulted in less overall requirements by the end users.  
The industry needs to remain creative and offer products that will answer the concerns of nurses and the comfort of patients while remaining a positive alternative to the disposable industry that is more and more aggressive.
In the United States, interestingly one of the most significant issues came late in year when the new China tariffs came into effect. What had become a natural choice as competitive prices became more and more the only focus, became overnight the less desirable choice. 
What is of concern is how this will impact costs from other exporting countries. They may not be affected by new tariffs, but the increase in the demand will surely have rippling effects.  
Equipment/Supply Distribution: Janice Ayers Davis, TLC Tri-State Laundry Companies, Valdosta, Ga.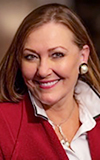 Janice Ayers Davis
While there were many issues that enlightened and inspired our TLC Tri-State laundry team in 2019, one article especially resonated. Why did it strike a chord with so many? Unsanitary linen has the potential to harm various industries and individuals, physically and financially.  
As you may have suspected, the article I am referring to is "Ensuring Sanitary Linen" in the February 2019 issue of American Laundry News.
The segment was filled with experts weighing in as it pertains to the challenges and the objectives to correct the problem healthcare providers and laundries face. This includes, but is not limited to:
Best practices.
Continued education.
Hand hygiene.
Handling and transporting soiled linens.
Independent lab testing.
Maintaining clean linen after it is delivered. 
Policy and procedures.
Based upon historic data, advanced technology and awareness programs, the year 2020 will most certainly bring forth new information. This ideally includes proactive procedures to deliver sanitary linen in a cost efficient and productive manner, while promoting wellness and driving down costs.
Healthcare Laundry: Gregory Gicewicz, Sterile Surgical Systems, Tumwater, Wash.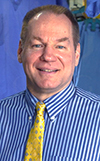 Gregory Gicewicz
Help! I can't fill my open positions! Finding and retaining capable, competent and reliable employees was the most significant issue in laundry and linen services in 2019. 
Economies are cyclical beasts, and 2019 was a boom year with record low unemployment rates. As we in the linen services industry know well, our sector often operates opposite of main street and Wall Street. 
During recessions, hospitals still need their linen, so volumes are fine. However, costs are lower and employee hiring and retention is easier. During prosperous times, like we are currently experiencing, getting the right seats on the bus filled with the right people can be a monumental challenge. 
As we have increased our wages and benefits in order to attract and retain quality long-term employees, we have seen our employment-related costs slowly take up larger chunks of our costs pie. 
Therefore, we have been forced to either raise our prices or find savings in other pieces of the pie such as utilities, linen costs, chemicals or supplies.   
Smart robots doing laundry? Smart automation, a capable, efficient workforce and well thought out production processes will help drive labor efficiencies. By investing in the above, our plant was able to achieve a 50% improvement in labor efficiency. 
I believe 2020 will be the year that true, narrow artificial intelligence begins its entry into the laundry plant. When this technology matures, I have confidence that we will see 70% to 80% gains in labor efficiency. 
Let's look at the laundry plant of today. Most washing, drying, folding and stacking tasks are automated using today's technology. Some feeding and material handling can be automated. What production labor is left to automate? 
I conservatively estimate that 80% of the remaining tasks involve a person picking up, identifying and then doing something (i.e., sorting) with pieces of linen. 
Think of it this way. Soil sorters pick up a piece of linen from a pile. They identify it and then put it in a specific bin. Finish feeders pick up a piece of linen from a pile. They identify it, determine if it is acceptable and then feed it into a folding machine. Imagine if the picking, identifying and "doing something with it" processes were automated. 
Guess what? With today's processing power, machine learning models and algorithms, it is now possible to accomplish those tasks without human intervention. Some of these systems were on display at the Clean Show in June. I was blown away and my mind immediately jumped to envisioning these systems on my plant floor. 
Imagine the laundry of tomorrow where sharps, lipstick, pens and pharmaceuticals are automatically kicked out from the sort. Imagine a mechanical arm reaching into a pile of dirty linen, pulling out a soiled towel, identifying it as a towel based on sensory data and models stored in memory, and then counting it as a towel and placing it into the towel bin for loading into the tunnel washer. 
Once this technology becomes mainstream, I sense the new question will become, "What do I do with all of these extra production workers?"
Miss Part 1, with views from experts in chemicals supply, commercial laundry and consulting services? Click HERE to read it!