Looking at What Affected 2019, Ahead to 2020 (Part 1)
"What do you think was the most significant issue in laundry and linen services in 2019? What do you think is going to make an impact in 2020?"
Chemicals Supply: Kevin Minissian, Norchem Corp., Los Angeles, Calif.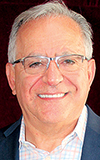 Kevin Minissian
With each new year, comes new challenges, and yet, year after year, the same significant challenges affecting industries on national and global scale remain and intensify. 
In 2019, we've seen an increased widespread concern in the media, as well as in our industry, about the short- and long-term effects of climate and environmental impact on our available resources. 
It's no hidden truth, although often times taken for granted, that the most critical resource for our industry that must be managed and preserved is water. Only 2.5% of all water on earth is fresh, with only 1% of that being easily accessible. 
Regardless if receiving water from a well or a public water source, all water that is available for use, both potable and non-potable, is recycled and, as all laundry operators know, only a small percentage of that water is usable and suitable for washing linen. 
How then should laundries prepare for the impending laws and regulations that will tighten restrictions of water usage and discharge while imposing higher usage and discharge fees? 
Some laundries that operate in cities where water and wastewater rates and regulations have dramatically escalated, or will soon, have already established their operations with water filtration and recycling technologies. Still, without the urgency of such external factors, the question remains for laundries not yet budgeting or planning for industrial wastewater recycling systems in 2020: Why spend on sewer impact fees when you can reap both financial and environmental savings and benefits by reducing water and contaminant loading to the sewer? 
The year 2020 will be one of increased attention to resource conservation and if your business is not seriously looking at hedging increased water cost by investing in water recycling technology, then one is letting valuable dollars wash down the drain in the form of water, heat, and chemistry.
All of which can/is easily being recycled with systems, such as Norchem's UltraPure®system, to reduce incoming water volume that helps laundries stay in compliance with local publicly owned treatment works (POTW) while recycling energy and water that would otherwise literally be wasted.  
Commercial Laundry: David Griggs, Superior Linen Service, Muskogee, Okla.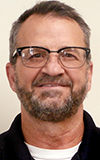 David Griggs
We are a laundry based out of Oklahoma, so the most significant change we have encountered in 2019 is the passing of medical marijuana. 
As a part of our safety program, we perform pre-employment drug test, as well as run a random drug test pool that our employees participate in. Since there is no true test to show if an employee is impaired by marijuana at the time of a test or just has dormant THC in their system, this has virtually made our drug testing useless when it comes to marijuana. 
We have also noticed a significant increase in pre-employment drug test fails since the passing of legalized medical marijuana.
We are very dedicated to creating a safe work environment for our employees to work in. We feel that having a drug-free workforce is the first step in making this happen. We also understand that changing views concerning marijuana have made it to where a large number of current or future employees may actively consume marijuana. 
To comply with these changes, we are spending more time on reasonable suspicion training for our frontline supervisors. We know that any employee that shows up for worked impaired on any type of drug is a danger to themselves and their fellow employees. 
We feel it is more imperative now than ever that our supervisors know what to look for to make sure we remove any employee from the facility that may be impaired.
In 2020 I believe that the most significant change we may see in our industry is the effect of the trade tariffs on our linen costs. 
Our linen vendors have held off on significant price increases so far, but if all the projected tariffs are implemented, then they will have no choice but to pass these costs on to the linen purchaser.
Consulting Services: Sam Spence, TBR Associates, Saddle Brook, N.J.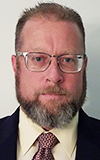 Sam Spence
A few years back, a friend who owns a successful linen supply business in the Northeast predicted that the greatest challenge to face our industry in the coming years would be finding reliable and capable people to staff our plants. 
Today, as I travel the country working with laundry owners, managers and production teams, I can attest that her prediction has come true. Staffing challenges, along with increasing wage pressure, will likely continue into the near future as well.
As of January of this year, U.S. Department of Labor statistics showed that the American economy had 7.6 million vacant positions and 6.5 million people seeking employment. This marked the first time since records have been kept that our economy recognized an employee shortage for a full year. 
What is interesting to note is that low skilled and entry-level positions, defined as those positions that do not require specific education or training and require less than a year experience, are in greater demand than those that require college degrees.
Additionally, with several states considering legislation to increase the minimum wage, some with plans to reach $15 in just a few years, payroll wage pressure is greater than ever. The $7.25 federal rate is becoming irrelevant. This pressure is compounded in many areas of the country where businesses are having to further increase hourly rates just to stay competitive in the marketplace.
Recognizing these challenges, we can take steps to alleviate the problem by increasing productivity and decreasing turnover while improving our business performance as well. I recommend a three-phase approach: recruiting and retention initiatives, employing labor saving technology, and process stability initiatives. 
First, establish hiring and retention measurements, such as average days to fill vacant position and turnover rates. After accumulating a few months' worth of data, you can establish baseline measurements of where you are now and then set goals as to where you want to be. 
Then, employ an action plan to include various improvement initiatives and deadlines. The old adage that you can't improve what you can't measure applies.
If feasible, explore labor-reducing technology such as soil-sorting systems and automatic feeders and folders. I noticed automation at the last Clean Show that until recently had only been rumored or in the earliest phases of testing. 
Technological advancements, such as fully automated pickers and feeders, which have long been anticipated, are now in production. New and modern equipment is expensive, but if the ROI is there, it may be worth considering.
Finally, a laundry can be a very fast paced, somewhat unpredictable, hectic environment, which often causes stress to our production teams. Creating an organized and predictable work environment will help to not only increase productivity, but also improve employee retention. 
Whether self-directed or with outside assistance, and whether you are meeting your production goals or not, I recommend undertaking a formal process improvement initiative. These efforts can improve profitability through increased productivity and also rally your team by creating a common, shared goal and an organized, transparent work environment.
Recognizing and addressing these challenges will ultimately help you to develop a better-run organization and allow you to accomplish more with less. 
Check back tomorrow for the conclusion with insights from textiles, equipment supply/distribution and healthcare laundry experts.
From theWire (Oct 1, 2020)