CHICAGO — In a world where many businesses are simply trying to hold on, it may seem strange to think about financing new equipment for a laundry and linen service.
However, life, and business, must go on, and for many operations that means buying machines necessary to process goods in a timely matter and exceeding quality expectations. And financing is a way to keep cash on hand with manageable payments.
But how can a laundry best navigate capital financing today? American Laundry News heard from four experts for this article: Scott Hawkins, president and CEO of Commercial Industrial Finance in St. Louis, Missouri; Amy Bartol, consumer finance associate, Girbau North America, Oshkosh, Wisconsin; Mark Thrasher, president and CEO of Lavatec Laundry Technology Inc. in Beacon Falls, Connecticut; and Jeff Harvey, manager, U.S. Underwriting North America for Alliance Laundry Systems in Ripon, Wisconsin.
The conclusion offers cautions to be aware of and top financing mistakes operations make, along with advice to help with financing.
What cautions should a laundry be aware of when financing?
Scott Hawkins
HAWKINS: Know your lender, and read the contract. All contracts read differently and in the hustle and bustle of our daily business activities, few borrowers actually take the time to read the loan documents.
Items such as early termination penalties, insurance responsibilities, taxes and payoff calculations are often overlooked then argued later down the road.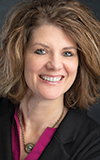 Amy Bartol
BARTOL: We would caution customers to not be lured into financing based on an advertisement. Take time to understand the details. Sometimes a financing program offers an attractive rate up-front but may have a high back-end rate or other hidden fees or costs.
We also encourage customers to evaluate their financing options as they are choosing equipment. This may allow for greater flexibility when determining terms.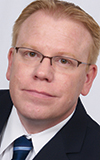 Mark Thrasher
THRASHER: In addition to my answers to the previous question, companies should consider financing equipment purchases through equipment finance companies rather than via utilization of any of their existing credit lines. Especially now, it is prudent to leave those credit lines open for other non-equipment expenses, working capital or payroll.
HARVEY: It's important to understand what collateral is being used for financing. Some lenders may require blanket liens, and others are more specific to the collateral being financed.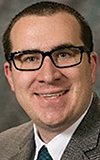 Jeff Harvey
It's also important to understand the overall fees involved in the transaction and how that impacts your overall cost of funds.
Finally, are there pre-payment penalties should you elect to pay off the loan early?
What are the top 3-5 common mistakes laundries make when financing, and how can they be avoided?
HAWKINS: One: Googling a lender; two: payment buying; and three: sending in advance commitment fees. Take the time to interview and get to know your prospective lender.
BARTOL: Don't be late on payments. If you are running into difficult times, contact your lender to discuss payment relief options.
Avoid excessive financing. Although this will come up in the credit review process, only finance what you feel comfortable with.
Evaluate new versus used equipment. Used equipment purchases may not include warranty or service agreements and could prove to be costly if repairs are needed.
Avoid multiple credit reviews. This may negatively impact your scores.
THRASHER: Not looking at the return on investment (ROI) of any capital purchase. New equipment efficiencies should be part of the analysis. For example, a used piece of equipment will most likely be priced less expensively than a new piece of equipment, but will also most likely not be as cost-efficient.
Also, understand in-house financing. Many times, manufacturers will offer in-house financing and will raise the equipment pricing accordingly. One should consider equipment finance companies as a complement to existing lender relationships.
Lastly, have a monthly cash flow budget and do not buy something you cannot afford. Be sure to include any cost-saving efficiencies generated by the new equipment you are purchasing.
HARVEY: One common mistake is the assumption that using cash is always the best approach. It may be more advantageous to leveraging low financing rates to get a greater return on your capital.
It's important to come prepared with the needed credit information to help ensure the most efficient process for all parties.
Finally, be proactive when it comes to capital improvements. Oftentimes we see operations making the purchasing and financing decisions as their current equipment is no longer functioning.
If you were speaking with an operator looking to buy/upgrade equipment, what would your top 3-5 tips be regarding financing?
HAWKINS: Find a reputable lender; your dealer or manufacturer can help source one. Also, understand the terms of your loan.
Finding a good, reputable lender can become a reliable business partner for many years to come.
BARTOL: Consider the monthly payment amount you are comfortable with upfront. Oftentimes, the interest rate or other terms of the loan have minimal impact on the overall loan. It may be helpful to evaluate what payment amount you are comfortable with when determining the amount to finance.
Build up a cash reserve or emergency fund. This will help for any unexpected costs that arise.
Understand your credit score. Do regular checks of your score. Then, if there are any items that need to be addressed, you can work to get them cleared up.
Keep your financial records in order. This is helpful when gathering information for a credit review.
Know if there is a pre-payment penalty. Understand the guidelines for paying extra or paying more than the required amount. This is especially important if you intend to pay the loan in full before the term is up.
THRASHER: Ask yourself these questions. Can I afford the projected monthly payment over the term of the loan?
Am I buying the equipment I want or settling for an inferior product to get lower payments?
Did I evaluate all the costs of this new purchase, including preventative maintenance, utility costs, throughput and efficiency, and the cost of new vendor parts?
HARVEY: I like to review the overall program with them so they know the product and service they are getting. This is very beneficial and helps ensure a smooth process for the operator.
Consider leveraging financing with a low cost of funds so that you can allocate capital toward other areas of your business that can generate improved returns.
Being proactive with your financing request and equipment purchase can help the process. The financing process can move quickly, but it helps reduce stress for the operator when they start the process early.
To read on the effect of the pandemic on financing and looks at cash vs. financing purchasing, click HERE. For Part 2 on the financing vs. leasing question, the benefits of financing for laundry operations and what to look for in lender, manufacturer programs, click HERE.