CHICAGO — In a world where many businesses are simply trying to hold on, it may seem strange to think about financing new equipment for a laundry and linen service.
However, life, and business, must go on, and for many operations that means buying machines necessary to process goods in a timely matter and exceeding quality expectations. And financing is a way to keep cash on hand with manageable payments.
But how can a laundry best navigate capital financing today? American Laundry News heard from four experts for this article: Scott Hawkins, president and CEO of Commercial Industrial Finance in St. Louis, Missouri; Amy Bartol, consumer finance associate, Girbau North America, Oshkosh, Wisconsin; Mark Thrasher, president and CEO of Lavatec Laundry Technology Inc. in Beacon Falls, Connecticut; and Jeff Harvey, manager, U.S. Underwriting North America for Alliance Laundry Systems in Ripon, Wisconsin.
Part 1 examines the effect of the pandemic on financing and looks at cash vs. financing purchasing.
First, let's acknowledge the elephant in the room: COVID-19. How has the pandemic (and other events of 2020) changed financing in general? How about laundry equipment financing?
Scott Hawkins
HAWKINS: The pandemic triggered a hard stop for many businesses, large and small. From a lender's standpoint, it has also altered credit underwriting for the unforeseeable future. The initial response from most lenders was to offer their borrowers payment deferrals from three to six months buying time until their business get back on track.
The first round of PPP (paycheck protection program) loans were utilized by most of our clients. For some, although no fault of the operator, it very well might not be enough to endure winter through to spring, regardless of a second round of PPP or vaccines.
From our perspective, our medical and industrial laundry operators are faring well. Service, travel, hospitality and event rental are now considered cautionary industries until positive signs or reversal of pandemic effect.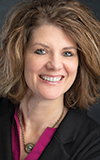 Amy Bartol
BARTOL: Historically, customers tend to shy away from making major financial decisions in an election year. When you factor in the uncertainty of the COVID pandemic, customers have become even more cautious.
Not knowing what level of business (and subsequent cash flow) they may have, customers have been apprehensive to invest in assets for their company. To their advantage, however, is the fact that many companies are offering financing promotions to help customers out.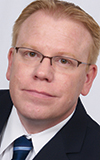 Mark Thrasher
THRASHER: The pandemic has caused many operators to even more closely evaluate capital equipment purchases and, at the same time, has caused many lenders to even more closely evaluate potential borrowers. However, what is different now versus 2008, for example, is that lenders are still lending and doing so at historically low interest rates.
So, for operators interested in upgrading their equipment, desirable financing terms are available.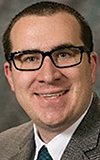 Jeff Harvey
HARVEY: As with many industries, the financing industry was becoming more digital prior to 2020, but the pandemic accelerated that trend. This shift has the benefit of making the financing process easier for customers.
There has been a shift to leveraging technology to meet virtually with customers. What may have been done in-person in 2019, is being done with a variety of web tools today.
As with any recession, banks tend to become more stringent with their underwriting standards.
Laundry equipment financing is following the finance industry trends of becoming more digital.
Additionally, there has been a focus in 2020 on providing customers solutions with deferred or reduced payments at the beginning of the loan to allow customers to make capital improvements while pushing back payments as businesses recover from being closed and/or substantial reductions in business due to the pandemic.
Manufacturer-based finance companies typically have more consistent underwriting standards with a focus on the economic situation within their specific industry, and regardless of the more macro-economic environment. This helps ensure capital continues to be available for equipment purchases.
If you've heard from operations that they prefer to use cash for equipment, what reasons have they given?
HAWKINS: In the past, pre-COVID, small and larger businesses have had different reasons. Broadly speaking, some smaller businesses just didn't like the fact of having a loan. Financing for some is generally utilized in a break-and-replace event.
Larger operators budget for replacement generally years in advance and set aside capital for those purchases in the coming years.
BARTOL: Many companies are offering attractive financing programs to allow customers to better cope with uncertainty. Deferred payments, interest-only payments and low interest rates are ways to ease financial obligations during these uncertain times.
THRASHER: Typically, companies that have traditionally paid cash for their equipment purchases have not wanted to pay interest. However, in general, and especially in the current economic environment, conserving cash and/or cash flow is the name of the game. And with current interest rates at historic lows, this is a great time for companies to take advantage of financing their equipment.
With current interest rates being so low, financing is more desirable than ever. Many of our customers also look at the longer terms of financing deals for spreading out the cost of large capital purchases.
HARVEY: We've actually seen more customers looking to take advantage of the great financing promotions that have been available in 2020 and hold onto cash. This has been driven by attractive financing rates and the preference to preserve capital in the uncertain times we're living in.
Customers who elect to self-fund equipment purchases typically do so to avoid the interest expense and they already have it allocated in their capital budget.
How about those who use financing?
HAWKINS: Financing is a smart strategy; conservation of cash is the play here.
Nearly one-third of all equipment acquisitions globally are financed. Businesses large and small, for-profit, nonprofit, municipalities, utilize alternate financing as a business strategy. Rates are at historic lows, and securing the loan from a reputable finance company is generally easier than requesting the same from the operator's bank.
THRASHER: The majority of companies will finance or lease something for their businesses. Companies prefer to conserve their cash and cash flow, so many of our customers will ask for financing as we offer it for purchases of $10,000-plus.
HARVEY: We are seeing greater utilization of financing in 2020. This has been driven by aggressive financing rates offered through manufacturer promotions and the preference to preserve capital in the uncertain times we're living in.
Check back Thursday for Part 2 on financing vs. leasing, the benefits of financing, exploring lenders/manufacturer programs.