CHICAGO — "I get by with a little help from my friends."
Ringo Starr first sang those words with The Beatles in 1967, and today the sentiment rings true more than ever.
We all need friends, and we all need help from friends to get by.
How does that relate to laundry and linen services? For independent operators, it pays to have a network of support from "friendly competitors."
For some operators, that support comes from nationwide partnerships they've entered into with other independent laundries.
This article examines two such partnerships, each with a different focus.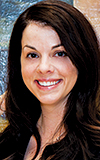 Ryan Sedlacek
In Part 1, Randy Bartsch, CEO of Ecotex Healthcare Linen Service, shared how the Healthcare Linen Alliance (HLA) provides support, education and tactical alignments to its laundry operator members.
The conclusion offers a look at how CSCNetwork provides independent operators enhanced buying power and more, shared by Ryan Sedlacek, marketing manager for the network.
CSCNETWORK
The goal and purpose of CSCNetwork is to help independent textile rental companies gain competitive advantages by increasing their purchasing power and strengthening their resources.
CSCNetwork is more than a buying group and association. CSC, a resource for any independently owned and operated linen or industrial laundry, can compete more effectively. We work with select vendors to obtain the best products, services, and pricing our industry has to offer.
CSC also provides industry training to help members continue education, networking opportunities and marketing support to help our members compete more effectively in local markets and network for multi-location account sales throughout the nation.
CSCNetwork began as a cooperative in 1979 under the name Central States Corporation. After six years of growth, the corporation evolved into a stock company in 1985.
Following another six years of growth, CSC hired a full-time administrative manager to oversee the operation. This role was complemented by the addition of a marketing director in 1997, by which time CSC had truly become a buying group with national reach and influence.
To reflect this growth and new sense of identity, the name was changed to CSCNetwork. Since then, we have grown to become the nation's largest group of independent launderers, serving more than 180 companies and more than 90 suppliers.
Members join due to our purchasing power and the educational training we offer. CSCNetwork members receive discounts from the industry suppliers. Our combined member volume allows us to negotiate deeper discounts than most buying groups.
All discounts and rebates offered by suppliers go directly to our members. More than $3 million in rebates are typically paid out each year, and these rebates are paid directly to our members, not CSC.
CSC offers more than 20 educational events a year on topics such as sales and marketing, leadership, management, strategy and optimization of service and production, along with human resource sessions. These include webinars, in-person sessions and smaller groups.
Also, CSC hosts an Annual Convention every March, allowing members and suppliers to come together for two days of training, networking and exhibits.
Being part of the largest group of independent textile rental companies in the country means you're never alone. CSCNetwork stands behind you with everything from industry insights to deep discounts and rebates. Beyond cost savings, our ongoing evaluations of suppliers guarantee that you're getting the highest quality products and services, saving you time and money.
Locally owned businesses are the backbone of our country. CSCNetwork's mission is to make it so that independently owned textile rental companies can compete on a level playing field with national chains.
Independent uniform and linen rental companies are mostly family-owned businesses that built strong relationships with local customers by providing a high service level. CSC is here to demonstrate that there are many advantages to working with a locally owned and operated uniform company:
Independent companies only make decisions that benefit their customers and employees, not corporate shareholders.
Fewer layers of management allow for quicker decision-making and more attentive responses to customers.
Fewer facilities to maintain allows for early adoption of the latest technologies for a smaller initial investment.
A family-focused work culture typically creates happier employees, which leads to more satisfied customers.
The textile rental industry was hit hard during the pandemic, but being an essential industry meant our members had to find ways to continue to service their customers. CSC's goal was to help members at every turn.
We worked with suppliers to relay information regarding PPE stock, offered various webinars from human resources to legal and sales ideas, and hosted virtual networking sessions so members could share experiences and advice.
We are so proud of how our industry was able to quickly adapt to provide these necessary services during such uncertain times.
Joining a purchasing association such as CSCNetwork means you become part of the nation's largest network of independent textile rental companies. The purchasing power you receive will enable you to compete with national competitors.
Our training and events provide valuable education and an opportunity to connect with other members to share successes, challenges and collaborate with others from across the country.
Miss Part 1 about the Healthcare Linen Alliance? Click HERE to read it.