KING OF PRUSSIA, Pa. — ImageFIRST, a provider of laundry services for the healthcare industry, reports it has promoted of Jim Cashman to president and chief executive officer.
Cashman joined ImageFIRST in early 2019 as president. Over the past 15 months, the company says his leadership was instrumental in driving both organic and acquisitive growth, service excellence, and operational progress.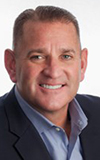 Jim Cashman
Cashman has 30 years of leadership experience in the textile rental and industrial services sectors. He spent the majority of his early career with Aramark Uniform Services, advancing through a number of leadership roles, ultimately becoming the senior vice president of its East Region.
He has also held senior positions with ServiceMaster, Steritech and most recently COO of United Site Services.
Cashman replaces founder/CEO Jeff Berstein, who is moving to the role of vice chairman. Berstein will also continue as an active member of the ImageFIRST board of directors.
"I have devoted much of my adult life helping build this great business, and the company is now incredibly well positioned for the future," says Berstein. "I am truly grateful for everything the ImageFIRST team has done to help get to where we are today and I'm looking forward to watching Jim and the business continue to grow and thrive. "
Cashman will assume the president and chief executive officer role immediately, running the business on a day-to-day basis.
"I am honored and appreciative of the CEO opportunity," says Cashman. "Jeff has built an amazing organization that is well equipped and positioned for continued success.
"In my 15 months with the company, I have developed a deep appreciation for what makes ImageFIRST so remarkable. ImageFIRST's success has always been rooted in our operating principles and execution strategy, both of which I only hope to build upon."