Enhanced, Effective Employee Retention (Conclusion)
"Which activities or methods do you recommend to enhance employee retention? How do you onboard new employees to get the retention effort started effectively?"
Commercial Laundry: David Griggs, Superior Linen Service, Muskogee, Okla.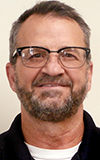 David Griggs
One of the many benefits of living in our great country is the ability to change occupations at any time. Citizens are not stuck at any pay grade or job. There are always opportunities for employees at any level to move.
While this is a fantastic ideology for employees, it does put the burden on employers to make their companies as enticing as possible to recruit and keep as many good employees as needed.
Strategies used by companies to slow turnover differ from department to department. The same incentives used to keep an hourly production employee greatly differ from what it would take to keep management in an organization. I will attempt to limit my suggestions to the hourly production employee.
The first key to keeping employees is to understand there will always be turnover. No matter how great our company is, an employee may not want to run sheets every day. That is not a knock on the employee or the company; it is just facts.
How you treat your current employees and how satisfying you can make the job will affect how easily you can recruit new employees. Current or former employees are your biggest recruiters.
Working in a laundry can be a tough job. Any effort spent by an organization to improve the working environment can pay huge dividends. I try and use my "grandson" test. Would I want my grandson working in this environment? How would I want my grandson treated by his supervisor?
Following are a few methods we believe have helped our turnover:
Give detailed instructions of your expectations from the beginning. Remember, the first days that you are monitoring a new hire, they are also monitoring you to see if they want to be a part of your organization. Communicate hourly with these new hires. Don't allow a new hire to be put out on an island or machine working by themselves. Whenever possible, put a supervisor or experienced employee with them for the first couple of weeks.
Safety. The laundry industry has long been considered a very dangerous place to work. Most laundries are going to great lengths to change this perception. If a plant looks and feels unsafe to a new hire, they will not feel comfortable staying and putting their health in danger, and worse they will tell their friends how unsafe your plant is.
Housekeeping. Keeping your plant clean and organized will help keep the job satisfying for employees. If an employee is forced to look for their reject bin or are struggling with clutter, they will not be satisfied with the job.
Show appreciation. Cookouts for employees is a low-cost, high-return way of showing appreciation. No burger tastes better than the one the boss cooked. We also regularly have doughnut Fridays. Popsicles or watermelon at break on a hot afternoon is always appreciated, too.
Communication. Employees need to know about any change that might affect their jobs, whether it's an equipment issue upstream, process change or a potential new account. Employees have family responsibilities that frequently require them to get off at a set time, so let them know early if this time will change on that day.
Clear message. There is nothing more frustrating than for several managers to give contradictory instructions to an hourly employee. Make sure all the management team is on the same page before anyone communicates with the employees.
Equipment/Supply Distribution: Kyle Zabrin, Equipment International, Morton Grove, Ill.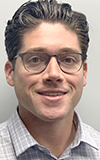 Kyle Zabrin
2019 was an eye-opening and transformative year for Equipment International. Like many other multi-generational companies, we have been doing business in a similar way for many years.
Then, I realized we have experienced a generation shift within the company. Many of our new millennial employees have entirely different needs and goals than the existing employees. For that reason, it became apparent that I needed to build a company that has a culture for every generation.
Retention starts with understanding the perspective of all of your employees. While compensation may be most important to some employees, flexibility or growth within the company may be more important to others. If we understand what keeps employees engaged, enthusiastic and passionate, employee retention remains high.
Company culture was a central focus in 2019. To that end, we implemented several activities and methods. The first was an all-company mandatory meeting every month. This gave employees an opportunity to interact, be heard and contribute to the growth of the company.
Additionally, I invited guest speakers to give my employees professional advice with the intent of improving their lives outside of work, the theme being, "what bothers you outside of work, bothers you inside of work."
Among these speakers was an expert on health, wellness and nutrition who touched on improved eating decisions and simple exercises you can do anywhere. We also brought in a wealth management expert who discussed personal budgets and ways to save money.
One of our most rewarding activities was a core values exercise in which we uncovered five values that are most important to the entire company.
Another key implementation in 2019 was our company's 401K plan. This was in response to several employees asking for some sort of investment vehicle. It gave me an opportunity to listen to what is important to the employees and respond accordingly.
As our culture began to shift, so did our approach to onboarding. We felt it was important for new employees to understand how things are done and what we are passionate about.
Preparing new hires with precisely what is expected from them is key to long-term success. We believe in extensive training of any new employee as part of the onboarding process. For employees in the technical field, that means spending time at the manufacturers' facilities and riding with senior service technicians so they know how we interact with customers.
Helping new hires feel welcome within the company has been a shift in our perspective. Simply eating lunch together, discussing what is going on outside of work, and getting to know new hires personally has helped ease the anxiety of new hires and allowed them to immerse themselves into our company culture.
Finally, giving early feedback and making corrections is important. Understand employees want to do well, and effective constructive criticism helps them accomplish this.
2019 taught me that employee retention and onboarding both start with company culture. Finding out what is important to each employee, familiarizing myself with their needs, and being able to deliver has dramatically improved company culture, which has had a terrific, positive effect on retention.
When onboarding a new employee, setting clear expectations about how things are done and allowing them to grow within the company culture has led to great success. 
Textiles: Timothy Voit, Thomaston Mills, Wyncote, Pa.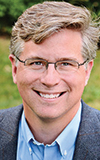 Timothy Voit
Attracting and retaining top employee talent to "old industry" firms is a continuous challenge for companies like ours and for industrial laundries as well.
It's safe to say no almost one under 50 grew up dreaming of working in a hot, noisy industrial building. Multiple generations now have been advised to steer away from firms like ours when they plot their career paths by their guidance counselors, family members and media, fearful of downsizing, automation and off-shoring.
In many cases, firms like ours are managed by long-tenured managers well over 50 and in some cases even more than 70 years old. We have a "missing generation" of 30- and 40- somethings who never considered a career in our industries.
Here is the opportunity I lay out for the "Gen Z" 20-somethings I recruit to our firm: dedicated training, educational support and a clear path to rapid advancement in our organization.
We start with internship programs with local universities and even high schools to find students motivated to work and learn. Many have never considered old industries a viable career path, and many have digital skills we need to understand to modernize our operations.
We let them know we need "young brains" to match up with our experience. We take their suggestions and ideas seriously and integrate them into our operations as quickly as we can. Nothing binds people to an organization more than making a positive impact and seeing your ideas taken seriously.
We deliberately seek diversity to re-invigorate our workforce with new talents and perspectives.
We also invest in their training and education. For years, companies cut back on the support given to employees seeking more education and training, expecting them to pay for these expensive investments by themselves. Is it any surprise when employees who took on their own debt to pay for education leave for higher paying jobs elsewhere at their earliest opportunity?
By offering educational support and flexible schedules to employees seeking degrees, we try to make loyalty the two-way street it was when we started our careers.
Foremost, we offer a path to the future for both them and our organization. People are going to use and wash linens and uniforms moving forward. In a sustainable future, there will be fewer disposable items. If they bring their modern talents to us, they should move rapidly into upper management, and they and our organizations will thrive.
Miss Part 1 with thoughts from uniforms/workwear, equipment, long-term care laundry, and consulting experts? Click HERE to read it.