Healthcare Laundry: Judy Murphy, RN, BSN, CLLM, RLLD, North Mississippi Medical Center, Tupelo, Miss.
In a healthcare setting, the challenge of taking a physical inventory can be overwhelming. One must enlist the help of clinical staff and/or the customer to count linen, especially in surgery, critical care, and isolation or restricted areas. Developing a relationship with that end-user and working together to stress the importance of linen in the care of their patients increases the likelihood of success and provides an avenue for honest feedback that can be used for performance improvement.
Timing of the inventory process is critical. One must work with those involved to determine the date, time, etc. Asking overwhelmed employees to add more work to their already busy schedules can set the project up for failure. Working together will allow the team to forecast any "snags" or concerns and to make plans to address them. The manager will also have their buy-in up front.
Linen is somewhat a "moving" target. The process of supplying linen to our customers has several ongoing steps that are difficult to halt while the inventory count is being done. To complicate this further, linen is kept in multiple areas throughout the customer's facility/unit, so establishing a starting and ending point can be a challenge. Recognizing and addressing any challenges up front will contribute significantly to the success of the inventory process.
In a market with decreasing reimbursements, increased production/process issues, dwindling capital funding, etc., maintaining an adequate budget for linens can pose a problem. History has shown that we continue to "expect to do more with less."
The laundry manager faces an uphill battle in justifying the need for an adequate linen purchase/replacement budget. It is imperative that he/she has accurate data to forecast needs, and that planning is in place to address any increases or decreases in customer demands. This effort will assist the manager in decreasing the frequency of rush/panic orders and resulting increased delivery costs, thereby resulting in an overall savings opportunity.
The manager must seek every opportunity to keep costs at a minimum while maintaining an adequate number of linen par (turns) so that ample supply is available for the customer's demands.
Too little linen results in shortages to customers (may result in hoarding), increased linen processing, decreased linen life, decreased customer satisfaction, increased stress on laundry personnel (must "hurry through" the processing steps), inefficient use of equipment and staff time, increased chemical costs, etc.
Too much linen can result in a decreased return on investment, storage issues, linen degradation, as well as possible contamination with lint, dust, or insect infestation.
Software that provides the manager with an actual daily/weekly/monthly/annual usage figure can be used to identify overages and shortages, which can be addressed with appropriate par-level adjustments. These figures should be reviewed with the customer and any changes determined together so that they won't come as a surprise to anyone.
Though zero loss would be ideal, it is unrealistic. Even if proper processes are in place, and the security and utilization of linen is appropriate, the laundry manager must still take into consideration other variables, including type of operation (healthcare, hospitality, correctional), region of the country/world you're serving, type of chemistry used, etc. In addition, each linen item will have a different loss rate.
There are benchmarks available that can be used for comparison. I recommend the manager check with his or her linen supplier, in that these vendors are excellent resources of information. One such source states that benchmarks can range from an overall linen replacement average of 78% (this would be considered "best practice") to 113%.
This "stretch" goal is achievable. The manager must concentrate on driving consistent, accurate, and focused efforts to purchase, process, and inventory linen utilizing a team approach that involves those who have a vested interest.
Uniforms/Workwear Manufacturing: Scott Delin, Superior Uniform Group, Seminole, Fla.
When it comes to inventory control and securing textiles in today's business environment, suppliers and laundries walk a fine line on a daily basis. As market conditions continue to change and become more competitive, it is important to maintain strong partnerships and solid communication with offshore manufacturing partners.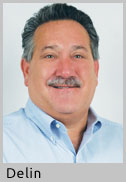 Sourcing, delivery times, and inventory control are impacted by power outages in plants, cotton shortages, rise in freight costs, and other unknown variables. In order to deal with many unknowns that can and will have a direct impact upon our ability to meet our customers' demands, the implementation of "programs" has become an excellent way to efficiently and cost-effectively mitigate these challenges.
With a formal program, production can be forecast in a smarter way and supports the just-in-time inventory control principle.
Because of today's competitive market environment, it is essential that inventory be available when our customers need it. When our inventory cannot fulfill our customers' needs, we "open the door" and create opportunities for our competition.
Customer loyalty can no longer be taken for granted. Customers want to deal with suppliers and laundries that have product when they need it so they can service their clients or end-users as needed.
Not having adequate inventory can be detrimental to long-term business relationships and have a direct impact on the growth of your business. Insufficient inventory can damage a customer's faith in his or her vendor and supplier to deliver goods when needed.
Equipment/Supply Distribution: Bill Bell, Steiner-Atlantic Corp., Miami, Fla.
Par: This word has many uses in the English language. For part-time golfers like me, this is a number we strive for. In the real world, it is used to establish inventory management and safety levels.
For many hotel operators, a par level of 3 has been a minimum and 4 has been a plus. In today's economy, every extra dollar is being put to use in all aspects of operations. Just-in-time inventory has become more of a normal procedure than stocked inventory. Linen replacement averages 5-6% annually.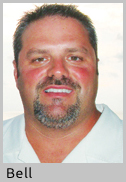 Under the just-in-time philosophy, OPLs must monitor inventory on a monthly or quarterly basis. Processes and procedures must be implemented to keep this percentage as low as possible. It is suggested that each station have a linen processing area with containers for each classification for linen type (mixed linen, torn linen and stained linen). Training all associates in the classification separation to be collected is important to the laundry's success.
Working with your chemical provider to set up an aggressive, comprehensive stain formula in treating stained linen can help reduce or at least keep your linen replacement levels at 5-6%. A reclamation program to monitor and track discarded linen items will help with getting your correct items for inventory.
Benchmarking with other laundries—sharing problems or success stories—is a great idea. Different locations may face different challenges. For example, a laundry in Orlando, Fla., has to deal with suntan lotion stains, while a laundry in Boise, Idaho, may not have this problem.
Linen "misconduct" is another inventory issue. Washcloths, pool towels, robes, hospital blankets, and patient gowns tend to leave with the guest or patient. Educating nurses, housekeeping employees, patients and hotel customers is the most efficient way to control inventory being misplaced. There is not a foolproof way to control theft, but by pulling together we may deter the end-users from making poor choices.
In the end, without proper inventory control, the guest or patient experience is not going to be favorable. Consumers expect clean linen, and sometimes extra linen, at their disposal. It all leads back to saving par.
Check back tomorrow for the conclusion!