Addressing Employee, Customer, Vendor Business Concerns
"Several laundry operations have shut down recently, and I can feel concern around this rising. How can I best reassure my employees, customers and vendors about the health of our operation so that productivity isn't impacted?"
Healthcare Laundry: Gregory Gicewicz, Sterile Surgical Systems, Tumwater, Wash.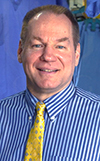 Gregory Gicewicz
Without trust and confidence, the game is already lost! This applies to governments, financial markets, orchestras, football teams and even laundries. 
Therefore, it is vital that we establish with our employees, customers and vendors certainty that our laundry is healthy and poised to thrive into the foreseeable future. Truth and openness are paramount. 
We never want to hide, pretend or lie if our organization is imminently in trouble or transition. If this is the case, deliberately prepare your employees, customers and vendors for your closure. Employees should be given as long as possible to secure other employment. Customers need usually several months to find an alternative laundry. Help them prepare and even give them suggestions for service. 
Honesty and timely information are always the best policy. In the majority of cases, a thriving empowered professional workforce, with some strategic vendors sprinkled in, creates a prosperous enduring organization. 
Conversely, failing enterprises normally decline due to internal breakdowns that are within our control. It is our job to build the environment that creates and sustains a culture of success. 
Empowered employees are well motivated and, therefore, superior employees. Be transparent with your team about the health of your laundry. Explain the threats and don't sugarcoat them. Who are your competitors? What do they do better or worse? What do your customers value? 
Describe the pricing pressure. Explain the company's expenses and financial health. Explain the opportunities. Help every employee understand how their work directly impacts the bottom line and the reputation of the company. It is inspirational how much employees will impact the health of an organization when they are given true ownership and their roles align with those of the company. 
In our laundry, financially astute line workers have come up with innovative, new revenue streams to strengthen our bottom line. This was not by accident. We share daily with all employees our revenues, our quality and our costs. Each employee is encouraged to impact these key metrics. 
Likewise, customers must feel assured that your operation is healthy and around for the long-term, producing quality product and service. If appropriate, share your financials. 
It is often smart to describe current and future capital investments. After all, a healthy laundry is a laundry that is continually investing in its people and its infrastructure. Share your five- and 10-year plans and ask for theirs. If you are experiencing healthy growth, share this information. A thriving enterprise is a growing enterprise.
Finally, vendors, an essential part of your ecosystem, must have confidence in your ability to pay them on time for many years. Give them a reason to do business with you. Share credit references to show your credit worthiness. Again, share your five- and 10-year plans and ask for theirs. 
Vendors are often a key part of a laundry's growth strategy. Give them a reason to invest and grow with you.
Equipment/Supply Distribution: Janice Ayers Davis, TLC Tri-State Laundry Companies, Valdosta, Ga.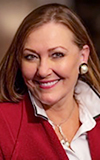 Janice Ayers Davis
"Have you got a minute?" Eli asked, as he poked his head into the doorway of the laundry managers office. "I hear we may be shutting down the laundry. Hey, I know it's not your fault but I have kids, a mortgage and a sick wife. Honestly, I am barely making ends meet as it is."
Ms. Cline took the opportunity to share a similar situation she had experienced a decade or so ago, when she was the sole provider for herself and two teenagers. She advised Eli that while the future is never certain, the same loyalty, experience and professionalism Eli processed now would carry him into the future.  
If the laundry outsourced, changed management or sold, there may be an opportunity to remain in the current or similar role with future owners. If there were no opportunities withstanding, the company may be able to help with resume and reference assistance.
After a good discussion, the two agreed that, thankfully, laundry is sort of recession proof.  Everyone has "dirty laundry," figuratively and literally speaking, and opportunities in this industry abound.
The bad news … the laundry industry is a unique business model and notorious for selling, buying, centralizing, outsourcing and downsizing.
The good news … the textile industry is a large network of skilled professionals, a tightly woven group that expands beyond the state they are in. At any given space, place or time, there is an opening for an experienced administrative specialist, an operator, mechanic, engineer, etc.
An employer can lessen the stress by getting ahead of the curve and addressing the problem and outlaying the solutions. Team meetings with your employees are helpful to connect, encourage and provide assistance.
Employees have the ability to remain calm and committed via not participating in the whispers and wonders of what is going on. Every employee, regardless of the position, has a remarkable influence on others by our actions, attitude and speech.  
Customers will remain calm when you assure them your team is committed to the same level of excellence and ensuring their contracts will be filled promptly and the linen supply and quality will be of the utmost priority.
For vendors, credit concerns can be headed off at the pass by proactively contacting the vendor and assuring they will be paid for materials and goods. If your company gets caught in the crosshairs while final details are being ironed out, call your supplier and make a new payment arrangement. 
Remember, the vendors would be at a loss without clients and are happy to provide payment arrangements.
Finally, communication and a "plan b" is the key. Begin and finish your day in the same dedicated way and identify your objectives with your employees, your customers and/or your vendors. 
As an employee, it never hurts to reassure your employer you are standing strong and alongside your company, regardless of the outcome.
Consulting Services: Sam Spence, TBR Associates, Saddle Brook, N.J.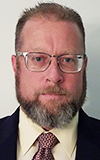 Sam Spence
While it is true that consolidation, with the national companies in buy mode and many independents considering selling, is certainly trending, most independent suppliers remain healthy and profitable entities. For this reason, I believe two points should be considered when addressing your concern. 
First, is there something more than just industry trends causing this concern with your team, and if so, what is the best way to address it? Ultimately, both questions should be managed through open and honest communication.
Although your vendors are likely aware of the happenings in our industry and often foster rumor, their primary focus is maintaining your business. Keep your accounts payable current and your vendors will be happy. They should have no reason to question the viability of your business.
More concerning for me is determining the "root cause" of this issue with your employees and customers. 
Is a competitor spreading false rumors or is a disgruntled employee (or former employee) the possible source? When confronted with the rumor mill, ask where this concern originated. In most cases an honest and open conversation will follow. 
Reassure your customers by providing the best possible quality and service. Customer concerns will only increase if they notice a dip in the service you provide. Exceed their expectations and they will stay loyal to you.
Finally, do your best to create a culture of respect and open communication with your employees. Communication should go beyond addressing the immediate question of company (and ultimately job) security to include basic business and operational matters. 
Relatively simple and common occurrences such as touring a group of people through your plant or even losing a customer can cause concern for your employees. When people do not know why something is happening, human nature often fosters rumor and unnecessary worry.
A great communication tool is the morning huddle. Dedicate five to 10 minutes at the start of each day to a quick meeting with the team. Review any quality concerns, lost business, production numbers, etc. 
Allow time for discussion and encourage team members to speak up and respectfully ask questions without fear of reprisal. This open exchange of information, good, bad or otherwise, will help to relieve concerns, temper the rumor mill and promote a well-informed team.
From theWire (Oct 1, 2020)