Laundry Design & Construction: Creating the Ideal Workflow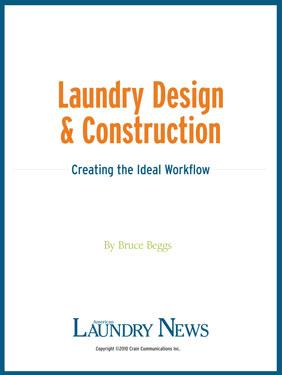 A laundry operation, whether it be an on-premise laundry (OPL) or a textile rental plant, lives or dies depending on its ability to efficiently channel goods into, through and out of its facility. "Bottleneck" is not a word a manager wants to hear. This paper takes a close look at the importance of a well-planned laundry design.
Topics include:
Designing a Hospital Laundry
Designing a Hospitality Laundry
Designing a Stand-Alone Plant
Plant Construction: New or Retrofit?
We can't provide you with a project blueprint, but we will offer you valuable guidance from some of the industry's top experts in how to develop one.
A commercial laundry today, no matter the size, needs to create its unique brand to stand out, and this discussion with Asit Goel, vice president of marketing at UniFirst, will examine what steps to take.