CHARLOTTESVILLE, Va. — Running a business can be a daunting responsibility, and perhaps at the core of this duty is strategizing the company's move toward growth.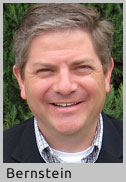 David Bernstein, senior vice president at Turn-Key Industrial Engineering Services, recently presented an Association for Linen Management (ALM) webinar titled Growing Your Business, during which he laid out key strategies and considerations for business owners ready to develop and grow their company.
Bernstein's strategy first calls for owners to think of "SMART" goal setting: to be Specific about their company's goals; set Measurable, Attainable and Relevant goals; and create a Time frame for accomplishing those goals.
"If you say [you] want to increase [your] business, you need to start thinking about what business is it that [you] want to increase," says Bernstein. "What is it exactly that you want to do [and] what do you want to accomplish? And then make it measurable."
Think of establishing key performance indicators that will not only enable owners to track the company's progress, but also in an objective manner. Goals should ultimately be attainable by the company.
"A lot of times [owners] will really shoot very far into the stratosphere," he says. "When you challenge your team […] are you giving them a goal that is attainable or have you given them a stretch goal? Make sure that you're realistic with them about it."
"Everyone thinks that they can do many things and add a lot to their plate," he added. "But at a certain point, you start adding so much that you're not doing anything very well."
Another factor is determining whether a company has the physical means to sustain growth.
A clear understanding of the company's production model, staffing requirements and equipment purchase projections are the key factors Bernstein pointed out when owners take stock of their capacity analysis.
"Make sure that you can […] live up to the promises that you've made to your customers […] while making sure that you've got the right amount of people [and] equipment [and that] you're still caring for the equipment and the people in the way that they need to be."
Regarding acquiring new equipment to boost capacity, Bernstein advises laundry owners to consider the various industries that many laundries service, and whether their company has the means to provide that service.
For example, if a hospitality laundry owner wants to start processing food and beverage goods, Bernstein suggests that they might look into purchasing a sorting and counting system to process smaller garments.
"If you're strictly one or the other, moving to the one that you're not can be quite an adjustment on your people and your process," he says.
Taking on more accounts is one strategy to take to grow business. Another avenue Bernstein spoke about was the possibility of starting a direct sales/ancillary services department.
He cites several industrial, food and beverage, hospitality and healthcare laundries selling restroom services and cleaning supplies as part of their product line to existing customers.
"If you're not offering these kinds of services, your competitors will," he advises.
What strategies can owners take to develop and form new relationships with prospective customers? Bernstein admits that making cold calls can be a frightening ordeal, but there are other approaches owners can take.
A former customer, for example, may have become dissatisfied with your service. Consider calling them and addressing how your company has improved upon that specific service or product.
He also suggests using referrals, which allows barriers to come down because of the familiarity between contacts.
In addition to working with colleagues in scouting for new business, Bernstein suggests partnering with others in the industry who sell complementary products.
But no matter what approach business owners take, Bernstein recommends owners go out themselves and "make periodic visits" to customers.
"Remind them why they bought from you […] Remind them what you promised and that you delivered," he says.
"It never hurts to ask them, 'What could we do better?' You may learn something," he adds.
Bernstein suggests investing in services such as a customer relationship management (CRM) system—Zoho and Salesforce.com are examples—that will help employees organize, manage and automate a company's business.
He also suggests the use of marketing automation software like Marketo.com or Constant Contact to keep in touch with customers on a digital scope, as well as prospect research tools like Hoovers and Manta to help owners learn more about prospective customers in their market.
With this foundation in place, according to Bernstein, business owners can begin to reach their growth objectives.
"These are the things that you need to be doing if you're looking at growing your business and improving your sales."