"I know that my laundry operation is due to be inspected sometime soon, but I'm not sure how to get ready for it. Where should my focus be? In what areas are we most likely to get nailed if our operation is deemed substandard?"
Equipment Manufacturing: Chuck Anderson, Ellis Corp., San Diego, Calif.
They say procrastination is a universal human behavior and I have to agree, since I procrastinated in writing this article. But one area we must not procrastinate in is having our laundry ready for inspection at any time. Here is an abbreviated pre-inspection checklist:
OSHA — Occupational Safety & Health Administration
Bloodborne Pathogens — Make sure a documented exposure control plan is in place and reviewed at least yearly with employees. Ensure that personal protective equipment (PPE) is in good condition, clean, and being worn in areas of occupational exposure. Check that engineering controls (e.g., sharps containers, shields, etc.) are in place and sterile.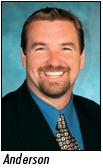 Hazard Communications — Transmittal of information is to be accomplished by means of comprehensive hazard-communication programs, which are to include container labeling and other forms of warning, Material Safety Data Sheets (MSDS) and employee training.
Confined Spaces — Tunnel washers, chemical tanks, boilers and wastewater pits are all examples of confined spaces. The employer shall inform exposed employees by posting danger signs or by any other equally effective means.
Lock Out/Tag Out — Establish a program consisting of energy control procedures, employee training and periodic inspections. Ensure that before any employee performs any servicing or maintenance on a machine or equipment where the unexpected energizing, startup or release of stored energy could occur and cause injury, the machine or equipment shall be isolated from the energy source and rendered inoperative. Electrical, mechanical, hydraulic, pneumatic, chemical and thermal are all examples of energy sources.
Machinery Guarding — Ensure guards are in place and function correctly. Guarding shall be provided to protect the operator and other employees in the machine area from hazards such as those created by point of operation, ingoing nip points, rotating parts, etc. Barrier guards, two-hand tripping devices, electronic safety devices, etc., are examples of guarding methods.
HLAC — Healthcare Laundry Accreditation Council
Soil Sort Area — Items to check include employee training for BBP, functional separation between soil and clean processing areas, cleanliness that is maintained and documented, proper hazard communication in affected work areas, the provision and wearing of PPE, and cart-washer utilization schedule and functionality.
Wash Aisle — Check to see that wash temperatures and times are maintained, and machines are being loaded properly and documented. Prevent cross-contamination of clean and soil in this area. Wipe down machinery frequently with a good quat disinfectant cleaner.
Finishing Area — Proper blow-down schedule and cleanliness, workflow patterns to prevent cross-contamination, preventive-maintenance documentation, linen-inventory management and proper lighting are the keys here.
Staging and Storage Areas — Make sure these areas are uncluttered, cleaned frequently, and protected from lint blow-down.
Fire Department
General — Are address numbers for the building clearly visible from the street? Is exterior fire department access unobstructed? Is combustible vegetation removed so as to not create a fire hazard? Is a minimum 3-foot clearance maintained around fire hydrants?
Egress — Are the exits and doors easily recognizable, unobstructed and functional? Are the exits and exit enclosures free from combustible materials? Are doors with self-closing hinges maintained in the closed position (not blocked open)?
Electrical — Are all electrical outlets, switches and junction boxes properly covered with cover plates, and is the electrical system safe from any apparent shock and/or other electrical hazards?
Are circuit breakers/fuses labeled? Is the area maintained clear at least 30 inches in front of the electrical panel(s)?
Fire Alarm System — If the building is equipped with an alarm system, has a qualified fire alarm company performed the required annual service?
Fire Extinguishers — Is there access to fire extinguisher(s) rated minimum 2A-10BC? Is the travel distance from all portions of the building less than 75 feet to an extinguisher? Are all extinguishers visible and accessible (not blocked)? Have the extinguisher(s) been serviced and tagged by a fire extinguisher company within the last 12 months?
Fire Suppression Systems — Is the top of storage maintained a minimum 18 inches below head deflectors in fire-sprinkler areas?
Storage of Flammable, Combustible Liquids, and Compressed Gas — Are quantities in excess of 10 gallons of flammable and combustible liquids used for maintenance purposes and the operation of equipment stored in liquid-storage cabinets? Are cylinders of compressed gas, such as helium, argon, oxygen and acetylene, chained securely to prevent them from tipping over?
Local Agencies/Environmental Protection Agency (EPA)
State and local agencies may visit to check for valid permits such as boiler operating licenses, business licenses, worker documentation, etc. The Environmental Protection Agency may visit to see that you comply with air cleanliness measures or wastewater discharge limits.
Maintain clear records about anything in the workplace that carries inherent risks, especially if there is a history of accidents with that particular object or situation.
If you have an employee manual, it should be up to date with the most recent laws and regulations regarding health and safety.
Keep the working area clean, free of dangerous surfaces or items that can cause injury, and make it easy to access in case of an emergency or accident. Make sure emergency exits are clearly marked and first-aid kits and fire extinguishers are readily available. While these may seem like minor details, they are, in fact, the areas where most companies fail to comply with OSHA regulations.
Long-Term-Care Laundry: Gary Clifford, Pines of Sarasota, Sarasota, Fla.
Due to be inspected "sometime soon" is really waiting until it is almost too late to do anything about getting ready.
The best time to get ready for your next inspection is immediately after your last inspection. However, if you have waited and are feeling unprepared for an impending inspection, get to work now on improving your chances of passing your inspection.
Take a good look around your facility and honestly evaluate what you are seeing.
A lot of times, we look through things we see every day without actually seeing them. Fight that tendency and you will often spot areas that need improvement.
You may find it helpful to get someone from the outside to evaluate your operation. If you know other laundry managers or feel comfortable with one or two laundry vendors, ask them to check things out.
Soiled and clean linen must be separated and not come in contact with each other at any time during processing. Remember to keep everything—soiled and clean—covered to eliminate contamination. And your staff needs to use standard precautions (PPE) when handling soiled linen.
Cleanliness is something that all inspectors will look for. Not only does it appear clean today, do you have a policy (doesn't have to be in writing) for keeping things clean? This is especially true when it comes to lint removal. Every member of your laundry staff must be able to tell the inspector when and how they keep things clean.
Schedule a few extra staff meetings to make sure everyone is educated and on the same page. As often as you can, ask the questions you would ask if you were an inspector. And look up the results of any past inspections to make sure you do not repeat mistakes.
If you had a specific problem during a recent inspection, you can be sure the inspecting party will be looking to make sure you corrected that problem!
Don't wait until "sometime soon" is here to get ready for the next inspection. The facilities that do the right things all the time and are best prepared have the most successful inspections. Make sure your facility is one of them.