Consulting Services: David Bernstein, Turn-Key Industrial Engineering Services, Charlottesville, Va.
In the case of the various chemicals employed to clean and sanitize our customers' linens, the hazards are often less easy for our employees to recognize, and a lack of comprehension in this area can result in serious injury. Training employees on the safe handling and the potential hazards associated with wash chemicals is so important.
State and federal Occupational Safety and Health Administration (OSHA) authorities have clear requirements regarding the required initial and recurrent training for all affected employees, starting with critical Hazard Communication training.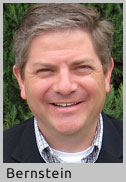 This training explains to employees what hazards exist in their workplace, and how to protect themselves. Included are the chemicals present in industrial laundries. Specifically, OSHA requires employers to train workers in a language and vocabulary they will understand, make sure chemicals are properly stored and labeled, and maintain a list of … current Safety Data Sheets (SDS) on all chemicals in the plant. Best practices further dictate that employees are provided training to familiarize themselves with the format of and information contained in this material.
New rules coming into effect soon begin to align OSHA's standards with those of the United Nations' Globally Harmonized System of Classification and Labeling of Chemicals (GHS). They require changes in chemical labeling, new employee training to ensure understanding of the new labels, and a revised SDS format. By Dec. 1, all employers must ensure that their employees understand the new labels and the new SDS.
The following information should be considered general guidance, and is not intended to be specific recommendations for all plants.
In addition to training on labels and safety sheets, it is important that all employees utilize proper personal protective equipment (PPE) when handling chemicals [such as] chemical splash goggles and/or face shield, chemical-resistant gloves and an apron.
A respirator is typically only required when ventilation is inadequate. The problem, of course, is how to know whether or not you have adequate ventilation. You can retain the services of your state or federal OSHA representative (usually free) or an industrial hygienist with the proper air sampling equipment (usually not free) to take air samples and provide you with an objective determination.
Should testing or information within a particular chemical's SDS indicate that respirators are required, you can't just drop by your local Home Depot or Grainger, plop down your credit card for several one-size-fits-all respirators and give them to your employees to wear. OSHA has specific regulations on respirator training, the types of respirators required, how to fit test respirators to each employee, and the medical tests that must be performed in order to ensure that employees can wear respirators in the first place, as well as the recurrent medical testing that must be performed.
Should a chemical exposure occur, seconds count! It is important that you provide an operational (and frequently tested) safety shower and eye wash in close proximity to chemical storage areas, or anywhere there is a high probability for employee chemical exposure.
The OSHA standard calls for the "immediate emergency use" of these devices, so in addition to training your employees on the location and proper use of eye washers and safety showers, make sure they are also trained to ensure that walkways leading to these devices are kept clear at all times. Make sure that your engineering team schedules testing and activation weekly to make sure they these safety devices are working when they are needed.
Hotel/Motel/Resort Laundry: Charles Loelius, The Pierre New York, New York, N.Y.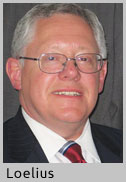 Providing our employees with a safe work environment is the most basic of necessities. One of the ways we can provide it is by making sure our laundry chemicals are handled safely.
The U.S. Environmental Protection Agency (EPA) defines a toxic chemical as any substance that may be harmful to the environment or hazardous to your health if inhaled, ingested or absorbed through the skin. By this definition, all laundry chemicals are toxic and should be handled as such.
Occupational Safety and Health Administration (OSHA) regulations require that a written training plan, along with names and dates of employees, be maintained on all safe chemical handling and storage training. Additionally, Safety Data Sheets must be kept on each hazardous chemical. Each SDS must list the chemical's known toxicity; flammability or acidic/caustic properties; accidental exposure incident; and how spills are handled.
Chemicals need to be separated and stored by their particular class. Solvents, which are flammable, need to be stored in a separate fireproof cabinet away from oxidizing agents, such as hydrogen peroxide, which would serve as accelerants. Acids, such as hydrochloric, sulphuric or nitric, must be stored away from soluble bases, such as sodium or potassium hydroxide.
When handling corrosive chemicals such as acids and alkalis, use great care to ensure that proper protective equipment is both provided and used. Proper safety equipment would consist of impervious gloves and safety goggles. Respirators and eye-wash stations must also be made available should the need arise.
Employees need to be properly trained. The training needs to be organized, consistent and documented. Refresher training should be conducted at least annually. No one should be allowed to handle chemicals without proper training.
In my operation, we do a great deal of dry cleaning with perchloroethylene, commonly known as perc. Due to the toxicity of this chemical, all purchases and all waste removal must be documented.
Our drycleaning machine is in a separate enclosure with its own ventilation. The machine must be inspected for leaks on a daily basis. Any spills must be immediately documented and reported. All drycleaning machine operators must take a comprehensive training class, and be certified to run the equipment and handle the solvent. I also must maintain a certification as both an operator and owner/manager. Every three years, both I and my operators must re-certify.
Additionally, a third-party inspection is conducted annually to ensure that all regulations are being enforced and documented. Perc is without a doubt the chemical that is treated as the greatest hazard under current practice.
The manner in which I need to manage perc has helped me to establish extremely safe chemical training, handling and storage procedures.
Healthcare Laundry: Judy Murphy, RN, BSN, CLLM, RLLD, North Mississippi Medical Center (NMMC), Tupelo, Miss.
For healthcare linen processors, there is a basic chemistry mix used to ensure a final hygienically clean linen product is provided.
Though various things may affect the chemical formulas (i.e. water hardness, iron, types of linen, temperature, soils, etc.), the basic wash formula consists of a flush (water), break/suds (detergent, potassium hydroxide, sodium hydroxide, etc.), rinse (water), bleach (hydrogen peroxide, sodium hypochlorite, etc.), rinse (water), and sour (alkaline).
Of these, the alkaline-type products, acid products, and bleach products are highly caustic, and can cause multiple problems if an employee should be exposed.
The Occupational Safety and Health Administration (OSHA) has a wealth of knowledge that the laundry manager can utilize when determining the level of hazard, storage needs and the types of personal protective equipment (PPE) needed. Each chemical must have specific labels that include product identifiers (how the hazardous chemical is identified); signal words (indicates the level of severity of the hazard and alerts the reader to potential hazards); hazard statements (describes the nature of the hazard of the chemical, including the degree of hazard); precautionary statements (describes the recommended measure to be taken to minimize/prevent the effects of exposure); and more.
In addition, the chemical supplier/company should be on "speed dial" for all managers. Knowledgeable chemical reps and/or techs are invaluable resources for all managers and laundry staff. Most are available to provide instruction to the staff and maintenance personnel, and are willing to assist with determining safety measures aimed at keeping the facility highly productive, yet safe. They are extremely helpful with determining policies and procedures that should be developed, taught and adhered to without exception.
Having accurate SDS (formerly MSDS) sheets and a "right-to-know" station set up in the facility is imperative for staff to be aware of what they are exposed to. These SDS sheets will provide a hazard class, which specifies (among other things) the type of PPE needed. Again, staff education as to the location and content of this right-to-know station is required and necessary to ensure their safety.
If the manager utilizes these many resources and taps into the available educational sources (laundry associations, schools, OSHA, etc.), he or she can ensure that every effort has been made to safely and effectively handle and work around these hazardous chemicals.
Textile/Uniform Rental: Tom Peplinski, Golden West, Oakland, Calif.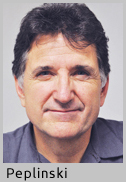 When you consider that chemical injuries to the eye represent between roughly 11% and 22% of ocular traumas, and that the majority of these injuries occur in the workplace as the result of industrial accidents, it becomes apparent that laundries need to take their safety programs and training seriously, especially when using chemicals.
Just a small splash of most industrial laundry chemicals can cause serious injury.
Industrial and institutional laundries have a long history of meeting demanding safety requirements placed by local and government agencies. These adopted and mandated requirements help ensure personal safety when handling alkali and acidic chemicals. However, such chemicals in powder form easily can become airborne and may require respirator mask protection.
The most well-known and respected laundering chemical is bleach. Sodium hypochlorite is the active ingredient in chlorine bleach, and is a powerful oxidizer. Other less powerful oxidizers found in laundries are percarbonates, perborates, peroxides and peracids. Oxidation reactions from all of these products can burn skin and cause eye irritation. A well-known harmful exposure is from breathing chlorine gas.
Alkalis and caustic soda are chemicals that have a pH greater than 7, and are commonly used to boost the pH of water, thus improving the cleaning properties of detergents. Since the average person's skin pH is slightly acidic, alkali exposure can cause minor to severe skin and eye irritations, depending on the strength of the pH.
Acids are chemicals with a pH value less than 7. Common laundry acids are antichlors (which are used to remove chlorine), sours (which reduce the pH in the final steps of some wash formulas), and oxalic acid (which is used to remove rust stains).
As a suggestion, consider that every chemical is harmful, and care should be used prior to handling. All chemical containers should be marked properly. Post warning signs in designated chemical areas. Gloves, respirators and full eye protection should be clean and available at multiple locations for easy access. Eye-wash stations should be inspected at scheduled intervals. Chemical-resistant garments should be available at the chemical locations.
Finally, be sure your medical cabinet contains unexpired eye wash, bandages, burn gels, antiseptics and bandages, and that everyone is trained on how to use these products.