Textile/Uniform Rental: Tom Peplinski, Golden West, Oakland, Calif.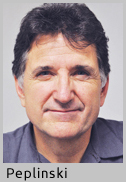 Operating within tight quarters can be challenging, but working with a well-organized, utilitarian space can also help optimize efficiency and profit.
Companies that utilize production space effectively can benefit from lower utility costs, rents, taxes, personnel benefits, etc. In periods of growth, companies can analyze the profitability of existing accounts, looking at opportunities to either apply price increases or to substitute some accounts with those that offer greater projected value.
To help optimize your plant layout (large or small):
Plan — As with any project, the first step from idea to completion is planning. Start with a diagram or layout of your plant and organize production flow. Once areas of improvement are identified, implementing the physical-plant change is a simple matter of time management. Creating a smooth workflow—soil to wash to dry to fold to load-out and, finally, to load-in—can greatly improve efficiency and safety.
Analyze — Examine every foot of floor and wall space. Moving from horizontal storage to vertical overhead storage can free up valuable production space. Remember to brace and secure all storage for a safe environment.
Identify — Identify those items in your plant that are not needed with present production and dispose of them or store them off-site. Who needs that old BBQ grill taking up room? Are all those old parts really necessary? Find a buyer for those obsolete napkins. Take the time to reorganize, as small plants don't afford you the opportunity of being a packrat.
Explore — Think outside the box on your "who, what, where, when, why and how" approach to production. Explore the what-ifs and don't be afraid to implement change. Adopt this credo: If I am not changing, I am not improving.
Schedule — Can the hours of production be changed, split, etc.? Do the hours of operation take advantage of available low utility and operating costs?
Empower — Chances are that you have employees who are looking for an opportunity to grow and take on new challenges. Find the person in your plant who is best at creating a neat, orderly area and select him/her to lead your plant's reorganization as "project manager."
Clear — Keep pathways clear of clutter, electrical cords, baskets, boxes, etc. Create a place for everything, and put everything in its place.
Consolidate — While large plants have the capacity to pre-weigh and stage individual loads for washing, small plants may need to store multiple loads in bulk linen trucks. Multiple loads can still be weighed within one storage container by the use of canvas or some other product as an indicator/separator for the multiple weights.
There's a difference between running out of room because of growth within your business, and running out of room because you have a disorganized plant. Managers who figure out a way to keep their plants running smoothly and efficiently, with little clutter, maximize their contribution to a healthy bottom line.
Commercial Laundry: Richard Warren, Linen King, Conway, Ark.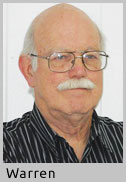 It takes space to do laundry. There are rules of thumb regarding how much space is required to do a given amount of linen. I have seen them range from .7 square feet to 1.7 square feet per pound processed per day. Check with an equipment distributor for recommendations.
I would find out where the laundry stands within those parameters. Doing laundry in cramped circumstances leads to stress, fatigue, errors, sloppy work and lowered production. Increasing space is not the sole answer to those problems, but a lack of space certainly contributes to poor performance.
If there is clearance, you can go to overhead rails and slings, giving more storage space in the same floor space. Folders and other items not permanently anchored may be moved closer together to gain some room. If you have pony carts, go to full-sized carts. Any equipment that hasn't been used in a while could be disposed of.
If possible, operate more hours with fewer people per shift. If you are using trucks to deliver the goods, you may wish to store linen in those trucks. If possible, change the collection/distribution schedule so fewer goods are in the laundry at any one time.
Another contributing factor may be unprocessed goods stored in the facility, consuming more space than necessary. If that is the case, increased production will get it out of the laundry facility.
Does new linen waiting for injection take up a lot of room? How about cart covers, wrap, and trash/laundry bags? Can these items be stored in an outside storage facility?
None of these ideas by themselves will solve the problem. By using some of them, and some that others will put forward, you will begin to evolve your operation into something that may be more manageable.
Hotel/Motel/Resort Laundry: Charles Loelius, The Pierre New York, New York, N.Y.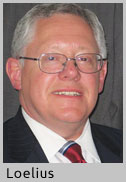 The best suggestion I can give about how to effectively operate in cramped quarters is to simply reclaim the space that is being improperly used in the first place.
Many operators have an aversion to discarding obsolete inventories and supplies. These items contribute nothing to the operation, and take up valuable space that could be used to generate revenue. Take a hard look at your operation and remove any clutter and obsolete items from the premises.
Let your suppliers store your inventories and supplies. Utilize just-in-time ordering practices wherever possible, as this will cut down on significant space that is presently set aside for warehousing.
Organize your operation. By organization, I refer not only to proper housekeeping, but to production organization as well. The more storage hampers, carts and bins you have at your disposal, the more hampers, carts and bins you will use for items that should be disposed of. Utilize work carts only for their intended use: moving work through the plant.
Do it right the first time. Proper washing procedures will cut down on rewash, which will reduce the number of rewash bins.
Utilize vertical space wherever possible. While this will work best in offices, any space gained is a plus.
Train and empower employees to follow the new housekeeping and organization practices in order to keep the plant from reverting back to being cluttered.
Make it a practice to have an annual "spring cleaning" in order to sustain and maintain an organized plant.
A clean, organized workplace, in addition to reclaiming needed production space, will also boost employee morale, which will serve to improve productivity.
Check back Tuesday for the conclusion!