Consulting Services: David Bernstein, Turn-Key Industrial Engineering Services, Charlottesville, Va.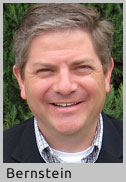 Many of us are familiar with Parkinson's Law, the theory first put forth in The Economist in 1955 that states, "Work expands to fill the time available for its completion." This same theorem has been applied to finance, as well as to the topic at hand: available work space.
Understanding the challenges associated with laundry processing yields the conclusion that no matter how large a laundry you build, eventually it will not be large enough to handle the production, throughput and storage requirements you place on it.
Those who face issues of contracting space include branches of large multi-plant corporations, small family-owned independent laundries, co-op healthcare plants, and, of course, on-premise laundries in hotels and hospitals whose plants were designed, built and outfitted decades ago, well before Heavenly Beds, high-thread-count sheets, and that new 3,000-room tower was brought on line.
The design for a new laundry should begin with a thorough understanding of products and volumes that will be processed now and in the foreseeable future, thereby allowing for the most efficient layout of the building, processing equipment, storage and mechanical spaces and, most importantly, the flow of work to match what will be processed.
Beyond the floor layout, it is also critical to "use the cube," maximizing the utilization not just of the building's square footage, but also its cubic footage.
Providing adequate ceiling heights not only allows for the efficient storage and transportation of goods in the soil and clean areas of your plant via overhead rail systems, but also for more efficient garment sortation, multiple levels of route-ready garment storage, multi-level stockrooms and storage areas, garment finishing on a mezzanine level, and other improved efficiencies.
As an added bonus, employees are kept more comfortable as higher ceiling heights keep rising warm air away from the work floor.
For the majority of you who can't solve your space limitations by building new plants, take heart. There are ways you can increase your efficiency, throughput and productivity without added labor, shifts or gray hair.
The first step in relieving stress on your plant, labor pool and equipment is to refine your production schedule and processes to try to eliminate work in process.
Start with a thorough analysis of your hourly, daily and weekly production needs, including the ebb and flow of goods through the plant during a typical day and across shifts. Then create a schedule showing how and when items move through your plant. Compare this against a second schedule showing when items are needed by your service team and your customers, then use this information to modify and implement a new, more time- and space-efficient production schedule.
Next, create a value stream map of each step in your process (that's a fancy way of saying you need a flow chart) as a visual aid in understanding how products go from soil to clean in your operation. Inefficiencies, bottlenecks and unnecessary steps in your process that were invisible will stand out and signal the most immediate items to remove.
Using value steam maps is an essential tool used in Lean Six Sigma implementations, but you don't need to be a black belt to create, use and learn from them. Just keep in mind that you always want to "pull" goods through the plant, so that they arrive at the next step in the process when they're needed, not just piled up waiting to be processed. If you have space limitations, why would you allow your washroom to process goods faster than your ironers can finish them?
Processing work through your facility faster, without sacrificing quality, is another way to ensure that you use your space more efficiently.
This can be accomplished by purchasing new equipment such as spreader-feeders, folder/cross-folders, automated small-piece folders, tunnel washer systems, etc. The efficiencies and returns on investment that can be realistically achieved can oftentimes make purchases a no-brainer.
If you don't have that kind of capital budget, increased productivity and throughput can still be achieved by the application and enforcement of sound, documented production standards. Time and motion studies can be quickly and inexpensively completed, yielding standards that have been derived using accepted industrial engineering methods and procedures. Training your employees using these standards, monitoring employee performance, and mandating (or incentivizing) performance will ensure that the work gets done correctly and efficiently, without taking up space in the facility.
Finally, whenever someone mentions a lack of space in their facility, I always remind them to consider the tired phrase that our parents used to throw out whenever they wanted us to clean up our rooms. They'd say, "There's a place for everything, and everything should be in its place." And they were right!
Parkinson's Law may be an immutable force of nature, and while you may be in its grips right now, implementing some of the tips I've outlined will allow you to process more goods faster, while maintaining quality and customer satisfaction, no matter the size of your facility, its location, or the age of your processing equipment.
Healthcare Laundry: Judy Murphy, RN, BSN, CLLM, RLLD, North Mississippi Medical Center, Tupelo, Miss.
Limited or confined work space can be a big challenge for those of us in the laundry business. Though you may feel it is a problem specific to your operation, it is more common than you may think.
Several steps can be taken to help improve utilization of work space. One is to look at the facility in terms of cubic feet instead of square feet. In other words, utilize spaces above. For instance, using upright storage space, mezzanines, etc., can greatly decrease the amount of space needed at ground level, thereby opening up work space.
If ceiling height allows, the use of overhead rails to move goods throughout the facility will further clear up floor space and can actually increase wash-aisle productivity. The automated movement of goods through the wash and finish processes frees up employees who could be better utilized elsewhere in processing.
Finally, looking at the facility's workflow is vital to those who have limited space. Simply improving the flow of goods through the process, using automation, and placing key processing stations will positively affect output and productivity.