Long-Term Care Laundry: Brian Barfoot, Aberdeen Village/Aramark, Olathe, Kan.: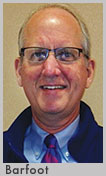 Our industry, depending on the geographic location, has included a diverse cultural staffing model for years, but English as the second language has never been more prevalent than it is today. It's a challenge just like any other we face in the work environment. An executed plan must prevail!
With communication always being the key to any successful business and/or relationship, the necessity of a leadership and financial commitment must be recognized first. In my experience, this commitment produces plenty of ROI for an organization and department. With that said, I would like to focus on the "resources available."
To start with, we need a strategic plan in meeting and satisfying the growing communication challenges we encounter. Our modern-day workforce can easily include a culturally diverse group whose origins include all parts of the world. At present, four different dialects from one continent plus one other foreign language are spoken within my department.
So, here's my strategic "Top Five" list of initiatives for success:
Utilize an internal or contracted interpreting service. This helps avoid having an HR issue when department staff members act as interpreters for an employee training session or corrective action matter.
As much as possible, staff assignment should reflect a combination of "best fit" with best communication skills. In a busy work environment, speaking with our customers and being able to give them the reassurance through communicating that we're taking care of them is critical.
Manager, supervisor, lead—whatever the titles of a department leadership team, ensure there is a consistent daily plan in place for providing a safe and productive work environment.
Consistency in on-boarding, training/development and continued competency review. It doesn't matter what the language is, if this is missing, there's no business being in business. Is there a documented, signed-off on hiring and ongoing employee development protocol?
Recognize our No. 1 asset of the business: our employees! Giving reassurance to recently immigrated staff members can make all the difference in the world to them and their families as they adjust to their new culture and world.
Of course, there can be more to consider, such as an HR department requiring a certain level of English-language competency, the interview process requiring the applicant to speak enough English without having to use an interpreter, and the possibility of providing a mandatory ESL class for employment.
Healthcare Laundry: Michael Kirsch, CLLM, HCSC Laundry, Allentown, Pa.: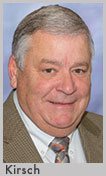 For this question, I deferred to Michael Paulsen, our vice president of operations. He deals with language barriers in operations on a daily basis, so I asked him to respond on my behalf:
The laundry industry has become a much more diverse setting than it was 20 years ago. Plant locations and changing demographics in many regions of the country can attest to this fact. This has required us to make changes in how we communicate not just basic information, but the entire gamut of information we use every day, in order to continue to be successful.
This starts with a newly hired employee and the training process. Over the years we have gleaned information, training materials, safety data, forms, contracts, etc., in multiple languages, depending on the workforce in each location. For any company, the key to success is conveying accurate and timely information to its employees.
Training videos for a multitude of safety topics are critical in any healthcare laundry. Our training encompasses bloodborne pathogens and universal precautions, lockout/tagout, evacuation plans, MSDS, all company policies and much, much more. This all happens before an employee ever sets foot on the production floor.
In this information age, you can get these resources anywhere online; there are multiple sources. While I am not recommending any one company, we use resources from Brady, Coastal (now DuPont) and Grainger. We do annual retraining for some of the OSHA and HLAC criteria as well, and this is done through an online video training company called Mastery Technologies.
When the employee hits the production floor, there is another phase of training that is extremely hands-on. It is a basic "show and tell." Safety of the employee and their co-workers is critical. There is signage in multiple languages everywhere. These are at entrance/egress points, fire extinguishers, machine guards and pinch points, locations of hazardous materials or conditions, and the list goes on.
The most important button on a machine is the emergency stop switch. Each new employee needs to have this basic information prior to feeding the first piece. All of these things are "day one." Some plants have a "buddy system" that partners a seasoned employee with a new hire. This is usually the person next to the individual in any department who speaks the same language. The experienced person is shadowed for the first week or two to help the newcomer learn the ropes.
Additionally, we have found it helpful (though not required) to have bilingual supervision or lead personnel. Many times, written instructions and direction are in specific terms. This has been helpful, because there are many dialects in any language.
Plants that don't have bilingual supervision should have at least one or two designated translators per shift. We have also done classroom work and offered tuition reimbursement for supervisors willing to learn another language. Basic words and phrases spoken in another language go a long way toward maintaining a good, safe work atmosphere. This helps to solidify the message regarding whatever the job requirement may be.
All production reporting forms have been converted to multi-language forms for the ease of the employee to record, as well as the supervisor to report, daily results. Most of the time we are dealing with numbers, which is a much more universal language.
Commercial Laundry: Richard Warren, Linen King, Conway, Ark.: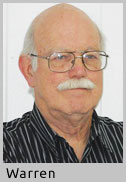 Whenever there is poor communication, there will be adverse or negative consequences. There must be a way to communicate among staff, regardless of what language is involved. It could be lip reading, sign language, Spanish, or one of the Asian languages. Most colleges have a department that can help with interpretation of documents, and the Internet can help as well. Larger cities have translators or interpreters.
Of course, the best way to communicate with employees is to speak their language, and an alternative to that is to have a person in a responsible position who will translate for you. Simple pictures posted in strategic places can be helpful as well.
Language is one issue, but cultural differences can be a barrier in relaying information. For instance, we as managers may simply see someone as a "woman" or an "older worker," but those from other cultures may see a "mother" or "elder" and naturally defer to that person's station in life.
Then there are those who do not feel comfortable being supervised by women. These are not necessarily negative qualities, but the outcome can be negative if the manager doesn't recognize the situation.
Language barriers can make it difficult to project expectations without offending or misleading the employee. My wife and I speak the same language, but sometimes one of us is offended when the other assumes the request was not understood, and continues to explain what needs to be done.
I feel strongly about making all instructions simple to require as little thought as possible. The tasks that are simple have a greater chance for success than the ones that have multiple layers and options. Remember, we hired these workers and we are paying for their time. We owe it to everyone to help them be as successful as possible.
Uniforms/Workwear Manufacturing: Scott Delin, Fashion Seal Healthcare, a brand of Superior Uniform Group, Seminole, Fla.: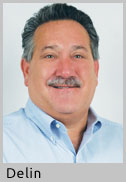 Today, in order to run a successful and profitable business, good communication skills are a must. These skills are expressed either verbally, by signage or by colors. More and more members of our laundry workforce today either do not speak English, or consider English their second language and means of communication. This, more often than not, can make it challenging for management to communicate to the workforce concerning quality, productivity and, most importantly, employee safety.
As owner/operators and/or managers/supervisors, we approach work every day and expect our employees and workforce to give us 100% effort. In order to achieve this goal consistently, it is important that we communicate well with each other.
If our employees do not understand what is expected on a consistent basis, shame on us for not communicating the message by any means possible. Not conveying our message clearly will have a negative impact on the quality of the product going out the door to our customers.
Poor communication leads to poor productivity, inferior quality and, unfortunately at times, an unsafe work environment that can lead to serious injuries, and in some cases, some hefty workers' compensation claims.
Our workforce today is more non-English speaking than ever, which can create some serious challenges to all. It is important that we take the necessary steps to ensure our message is communicated properly to our employees. Companies today are taking multiple steps and reaching out to various resources to implement special practices to ensure good communication is rampant in their place of work. Some may include:
Hiring of tutors to teach English to non-English-speaking staff during breaks or after hours.
Hiring tutors to work with management to teach them the foreign language needed to communicate effectively with employees.
Working with Human Resources to place proper signage in dual languages and with pictures to get the message across to employees.
Making sure the lead person or supervisor in charge is fluent enough in the secondary language to communicate to employees what needs to be done, such as job expectations and tasks at hand.
Garment manufacturers and machinery suppliers are also helping overcome language barriers. Machinery suppliers are manufacturing equipment with proper signage to display the do's and don'ts of proper operating procedures, while garment manufacturers are offering to produce color-coded apparel and uniforms that will help employees identify specific sizes and styles. This color coding can be done several ways: neck labels; neck tape or binding; twill tape; or the fabric itself.
By taking the time to teach and work with our workforce and our suppliers, together we can overcome the communication challenges and make the language barriers go away in the wash.
Check back tomorrow for the conclusion!