Equipment Manufacturing: Steve Hietpas, Maytag Commercial Laundry, St. Joseph, Mich.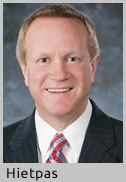 Although not directly related to the manufacturing of commercial laundry equipment, for some of our customers this topic is a major concern. Professional laundry managers can do two things to help stem the flow of objects found in dirtied linens: an employee training program and, where applicable, conveniently placed containers for depositing razor-sharp objects.
In healthcare settings, a number of pointed objects—hypodermic needles, for example—are used on a regular basis. These needles, if left in soiled linens, are dangerous to professionals processing the laundry. By incorporating collection receptacles in or near every patient's room, it makes disposing of these items properly more convenient and more likely. Coupled with a program to train staff of the importance of sharps disposal, laundry processing is much safer for all parties involved.
In the food and beverage industry, training again plays an integral role in reducing the amount of cutlery found within soiled linens. The awareness gleaned from training helps to protect those processing the linens and ensures the vast majority of utensils are available for patrons.
Textile/Uniform Rental: Tom Peplinski, Golden West, Oakland, Calif.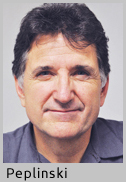 Sharp objects can be a safety concern to all those handling soiled linen. Each year, millions of workers suffer workplace injuries that could have been prevented. Approximately 30% of all workplace injuries involve cuts or lacerations, and about 70% of those injuries are to the hands or fingers.
Some practical steps can help minimize the risk of contact with sharp objects:
Include the issue of sharp objects in your hazards safety meeting
Post reminders that sharp objects may be present in soil area
Be sure that gloves (puncture-resistant, when possible) are worn
Be sure all personnel are trained in the procedures of handling soil
Have a clear, written policy and procedure covering first aid
Keep good housekeeping rules that include eliminating sharp objects and edges
When sharp items are found in soil, try to identify customers from which they came and inform them of the issue.
Post anti-sharp/anti-garbage posters at customer's soil area
Offer to speak at customer's safety meeting to address the potential problem
Inspect the area where the soil container is placed to see if there might be a safer area elsewhere
Inform all service personnel when sharps are found so they are aware of the risk
Finally, review past incidents/injuries involving cuts and lacerations. Have participants discuss the cause of the injuries and possible solutions as to how the worker or employer could have prevented them. Apply suggestions for improvements to your "Cuts and Abrasion" policy and procedures.
Commercial Laundry: Richard Warren, Linen King, Conway, Ark.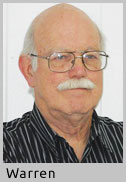 Laundries don't put the sharps into the linen stream, and we can't keep them out.
I find that infection control staffs at hospitals are embarrassed about the issue, so we need to be sensitive in our approach. I find them quite willing to work with a laundry that maintains a professional attitude toward what they perceive as their own problem. We certainly can't be heavy-handed when we discuss this issue.
We have done some things physically that have practically pushed this problem into extinction. We contact the infection control people, our point of contact in the linen department, and the linen committee to talk about how to keep the sharps out. They need to know where the offending item came from, so we help by taking a picture of the item. Sometimes it's identifiable. If the discovery is made in the sorting department, we make note of the specific carts we are working with at the time. We e-mail all this information to personnel at the hospital so they have something to work with. Calling them to complain just keeps the adversarial relationship alive.
Not all hospitals recognize the urgency of the situation, but those that do have shown a dramatic decrease in incidents. We apply the same procedure to all manner of rogue hospital items, some of obvious value. Any customer would appreciate that attention.
There are commercially manufactured machines that "scan" the soiled laundry for foreign objects, and are used at the point of linen collection. I don't have any first-hand knowledge regarding their effectiveness.