Healthcare Laundry: Judy Murphy, RN, BSN, CLLM, RLLD, North Mississippi Medical Center, Tupelo, Miss.
There is an increased risk of sharps exposure for laundry employees, especially for those who work in the soil-sort process. To help stem the flow of these items, and to keep the communication lines open with clinical staff, the laundry manager should meet regularly (at least quarterly) with nurse managers, surgery, emergency services, ambulance, etc., to help determine the root causes. This cooperative effort helps establish rapport with clinical staff while addressing legitimate concerns.
Most healthcare organizations have a PI (Performance Improvement) team and/or safety committee that looks at the various OSHA violations (both recordables and non-recordables). The laundry manager should volunteer to participate on this type of team so that these concerns can be voiced to the appropriate people and so that he/she can remain abreast of the efforts being made to address them.
Champion the use of safety devices and engineering controls designed to decrease the risk of employee exposure. Assist with the research and promotion of these efforts by utilizing resources (other laundry managers, industry standards, guidelines, etc.) to determine "best practice" policies and procedures that could be implemented in the facility.
There are circumstances (emergency "Code Blue" resuscitations, for example) that, due to their chaotic nature, increase the likelihood of sharps being lost in linens. Provide education/training to your laundry personnel in the proper shaking-out and separation of soiled linens. And be sure to include techniques on how to pick up sharps (i.e. utilizing tongs or other grasping devices) and dispose of them properly.
Hotel/Motel/Resort Laundry: Charles Loelius, The Pierre New York, New York, N.Y.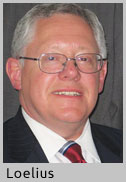 Finding foreign objects in linens is not an uncommon occurrence. Trash, glass, dishes and cutlery are sometimes mistakenly and carelessly mixed in with the soiled linens by the end-users when gathering the linen for reprocessing. Healthcare linen poses the additional threat of bacterial and viral contamination from needles and scalpels.
Although my laundry processes hospitality linens, we observe universal precautions when detecting and handling sharps. Sharps, in our case, consist of cutlery and broken glass sent down the laundry chute in error by our end-user, the room attendants.
All incidents are documented, and the appropriate people are notified. All soil sorters wear proper protective equipment, including masks and puncture-resistant gloves. Broken glass is picked up with tongs or brush and dustpan and placed in a medically approved sharps container. This container is disposed of when three-quarters full.
The laundry maintains a log according to OSHA guidelines that lists the date and location of the incident as well as the type of sharp.
We have weekly meetings with the room attendants to provide details of the prior week's foreign objects found in the linen. We seek to educate them on the danger that sharp objects pose to their co-workers.
We also seek feedback from the housekeeping team on ways to reduce the instances of foreign objects, particularly glasses, dishes and cutlery, which pose a safety hazard.
In the end, we stress regular communications to achieve buy-in from our end-users to reduce the problem with sharps. At the same time, the processes are in place to minimize the safety hazard should these mistakes continue.
Equipment/Supply Distribution: Bill Bell, Steiner-Atlantic Corp., Miami, Fla.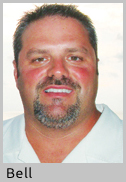 I reached out to a few of my customers who are professional healthcare laundry managers and have decades of experience. They all shared that this problem never goes away. There are procedures in place to control exposure to sharps, but it is extremely difficult to eliminate them from making it to the laundry.
Metal detectors are too expensive and will not detect small needles in bulk linen. You would think that most instruments would be coming primarily from ambulance, emergency rooms and surgical, but that's not the case. They simply come from everywhere in a facility.
By educating healthcare staff, the flow of sharps will significantly decrease. Most of the sharps on the patient care units have been eliminated or at least reduced by using tubing and needles with safety devices. Re-educating the infection control nurse at each property on a quarterly basis seems to work best.
Most healthcare laundry facilities operating under pool linen or COG programs monitor each facility's goods upon receipt for control of linen shortages, damage, etc., so anything more intensive than that wouldn't be cost-effective. So, it's all about education, education, education!
Check back Thursday for Part 2!