LEERDAM, Holland — Senso Technics B.V. reports that it has opened Senso Technics USA LLC to represent its products in the United States, Canada and Mexico. 
The company will provide sales, service and parts for its monorail systems to North America and will be based in Odessa, Fla.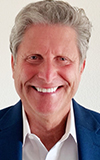 Bruce Burmann
Bruce Burmann has been named president of the venture. He has 36 years of professional experience in the industry, most recently serving as vice president of sales for Voss Laundry Solutions and Lavatec Inc. 
"Bruce is widely respected in the industry and is the ideal choice for a leadership role in the North American market," says Arie van den Berg and Marco van Hal, principals of Senso Technics, BV. 
The Senso Technics product line includes design and installation of monorail systems for new or existing laundries. Senso Technics says it uses the highest quality hardware from Dunnewolt in Holland and state-of-the-art software by its own software engineering team. 
Also offered are controls for upgrading existing tunnel systems and integration of controls into plants to allow complete visualization of the entire laundry. Senso Technics maintains a 24-hour a day, seven days a week "Help Desk" as it supports installations on all continents of the globe.
Senso Technics says it has already supplied many systems to laundries in the United States during the past six years, adding that much praise has been given to the ease of use of the software and professionalism of the installers and technicians. 
Representatives for the company will be at the Clean Show in New Orleans.