CHICAGO — Theodore N. Halkias, director of contracts administration and corporate compliance for Hospital Central Services Inc. (HCSC), a provider of textile programs and services to the healthcare industry based in Allentown, Pa., says his company is seeing more and more requests for proof that its procedures are producing sanitary linens.
This isn't an isolated case. 
It seems more healthcare facilities want verifiable proof that processed linens are clean. These requests are coming from both existing customers and in request for proposals (RFP) from potential customers.
American Laundry News asked experts to share their insights into rising requests for proof of sanitary linens, effective methods to ensure cleanliness, and how laundries and healthcare facilities can work together to keep healthcare linens sanitary, from processing to patient.
First up is Halkias, who is also a member of the American Reusable Textile Association (ARTA). He has been with HCSC for more than 31 years in the service and marketing aspects of the linen rental business. He is also responsible for formalizing HCSC's infection control and prevention policies, as well as procedures and renewals.
THEODORE N. HALKIAS, HCSC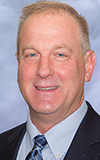 Theodore N. Halkias
HCSC has experienced an increasing number of requests from healthcare facilities for verification of laundering procedures to produce hygienically clean linen, whether from existing or prospective customers performing their due diligence. We are also seeing the requirement for certification of plants on linen and laundry service RFPs from perspective customers.  
I think this is driven by two key factors: 1) the rise of medicine-resistant superbugs and HAI (healthcare-associated infections) and 2) patient outcomes and satisfaction intricately tied to reimbursements. The healthcare industry's focus has narrowed for each of these aspects as it strives to meet patient needs at lower costs. As a result, the role of textiles in infection prevention is an area under increased examination.
Our plant is inspected annually by our customers' infection preventionists. As a laundry, we adhere to internal standards and also those required by HLAC accreditation and the TRSA Hygienically Clean certification. This combination of client inspections and sharing our third-party accreditation and certification has been acceptable proof of linen quality by our customers to date.
Probably the best ways to offer proof that the linens are sanitary are via the monitoring groups I mentioned and by performing independent lab testing of the processed textiles. 
Years ago, I was not necessarily a proponent of periodic lab testing of processed linens because no one ever defined what reduction in pathogen level must be achieved to prevent human illness, but I thought it was still good PR. However, in today's environment, a quantified biological test of the microbial load level on a laundered item is more exacting evidence of the efficacy of your processes and logically carries more weight with a hospital.  
We must put cases of news reports of infected healthcare laundry into perspective. According to the public record of recent incidents, only one had any validity—the mold issue linked to the deaths of five patients at the children's hospital in New Orleans. In that case, what could go wrong did seem to go wrong. There was poor compliance to industry guidelines by both the laundry and the hospital, and when combined with vulnerable patients, the consequences were tragic.  
The mold issue that occurred at a western Pennsylvania health system in late 2015 and early 2016 was never definitively linked to the laundry provider. In fact, both the CDC and Pennsylvania Department of Health issued statements saying the facts of the investigation did not support the conclusion that infections resulted from exposure to the linens. 
And lastly, the C.diff U.K. study has been thoroughly criticized as flawed. 
This causes me to recall a conversation I once had with an epidemiologist contact of mine from a major health system in the Midwest. He told me about a term used by some behavioral scientists called the "availability heuristic." Basically, it implies that a person's perception of risk is based on how much attention is paid to the problem and, if not careful, can easily lead to faulty decision making and judgments.  
When the media latch on to issues such as these and they are re-printed/re-transmitted in many other publications and platforms, the information can be perceived as alarmist in nature and lead to incorrect conclusions. I've seen this all too often in our industry.  
We know that contaminated healthcare textiles can contain a large number of microorganisms, but you must place things in proper context. It will interest readers to know that commercial healthcare laundering has an admirable track record on producing consistently hygienically clean product. 
Decades of experience with laundered, reusable textiles strongly supports the notion that current laundry processes are effective in interrupting potential patient-to-patient transmission of infectious diseases. Indeed, outbreaks of infectious diseases associated with laundered textiles are extremely rare. 
A recent literature search identified only 13 incidents that have been reported worldwide in the past 46 years. Of these 13 outbreaks, only three have occurred in the United States. The significance of this statistic increases all the more when one notes that the volume of laundered linen produced for U.S. healthcare facilities is at least 6 billion pounds annually, with some sources estimating it closer to 10 billion pounds. Follow-up analysis of the outbreaks has revealed that in each case there was a breakdown in aseptic technique.
To maintain the sanitary condition of the processed linens you must understand the principle that whatever surface the clean linen touches must be as hygienically clean as the linen. In preparation to transport clean linen, goods must be packed into a sanitized plastic-lined delivery cart and when completely packed, sealed up with the plastic to protect the linen while in transport from the laundry to the healthcare facility's receiving dock.  
The interior of the truck used to deliver clean linens had transported soil earlier, so it should always be cleaned before loading clean linen carts using an EPA-registered, broad-spectrum germicide. This is usually accomplished via a fogging device. Once delivered to the hospital, the clean carts should be moved inside the facility in a timely manner to avoid contamination from the environment or unauthorized tampering with the clean linen.
Good policies and practices that enable a laundry provider to become certified or accredited ensures that all linen is hygienically clean when it leaves the laundry facility. From there it is up to every employee who handles, stores and distributes that linen to follow proper procedures and make sure it remains hygienic. The best way to do that is to assume that any contact throughout the transportation, storage and distribution process can contaminate linen.  
Maintaining both the quality and cleanliness of processed linens prior to use is a shared responsibility. It calls for collaborative efforts between the laundry operator and the healthcare professionals who receive clean linen at healthcare facilities. This maintenance phase is the last part of the overall process of preparing linen for patient care. One methodology to enhance patient safety is for the laundry operator to add a bacteriostatic agent to the wash formula that provides a residual, self-sanitizing effect which inhibits bacteria growth on the linen while in storage and use.  
For the healthcare facility, it's up to management to develop a policies-and-procedures manual that outlines best practices for the various aspects of clean linen handling. Such a manual serves as a guide for training new staff members and should be used for monitoring and evaluating the linen-handling process within their facility.
I think that our industry should continue to monitor the efficacy of new antimicrobial technologies such as silver ion and copper, but at the same time it is important to proceed with extreme caution and rigorous analysis. Besides being efficient against microorganisms, these antimicrobials need to satisfy the requirements of:
Suitability for textile processing.
Ease of application.
Durable for laundering and hot-pressing/drying.
Safe for use on skin.
Retention of fabric quality.
Conducive to the biology of the environment.
Laundry operators are also running a business, so these needs must always be counterbalanced by the need for cost effectiveness. For instance, say the new technology meets all of the criteria listed above and is projected to cost an additional 15 cents a pound. Say you have a 4 million annual pound system on rental. Who's going to pay for the added $600,000 a year price tag? What assurance can there be that the new technology will save more than that amount each year from reductions in HAIs in that system? 
Although emerging technologies using silver ion or copper offer the potential to lower HAIs, there is still no definitive truth on the matter. 
I think it is important to note that although various studies have shown that linen can harbor pathogens, just because pathogenic microorganisms are found on textiles doesn't automatically mean transmission of infection will occur. Recall the chain of infection concept. If any of the four links (portal of entry, susceptible patient, mode of transmission, sufficient dose) is missing, transmission will not occur.
The perceived health benefit of antimicrobials on textiles is not supported by data and further research and verifiable studies are needed.  
Check back Tuesday for insights from HLAC president-elect Linda McCurdy.