Permanent Laundry Changes Due to COVID-19 (Part 1)
"As we start to work in the 'new normal' of COVID-19, what are some best practices being permanently installed by operations for safety and cleanliness?"
Textiles: Timothy Voit, Thomaston Mills, Wyncote, Pa.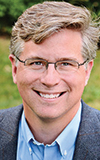 Timothy Voit
As it became apparent in early March that our country and our world were facing an unprecedented health crisis, we, like other companies, had to urgently think of the health of our workers and how to keep them as safe as possible. 
Thankfully, like most manufacturers in the United States, our employees generally already worked at a social distance from each other, but we decided to sit down with both plant managers to figure out how to further enhance our protocols.
First, thankfully we have four manual sewing stations and talented seamstresses who were able to craft masks for all of our employees from our own sheeting fabric, which is incidentally one of the best fabrics for both ventilation and breathability. 
Secondly, we staggered times for punching in at our timeclock, for our lunch and breakrooms, so everyone could be socially distant even when not at their work areas. 
Third, we made sure the common areas were cleaned regularly and all employees cleaned their own work areas before any other employee used the same equipment.
Fourth, we identified our highest risk employees and found out ways they could provide input and value while working from home.
Finally, we created paperwork routines for our office and dock so that contact between our employees and freight carriers was limited.
The outbreaks in meat packing plants all across the country show that crowded indoor spaces can lead to tragic outcomes for workers and their communities. The area near our office was an early outbreak area, and I personally know victims who haven't survived and other seemingly healthy victims in their early 50s who barely survived. 
As we move forward and lockdowns ease, continued vigilance in necessary until that happy time we have a vaccine or cure. We are all looking forward to a beer at the ballpark or bar then, and a better haircut.
Commercial Laundry: David Griggs, Superior Linen Service, Muskogee, Okla.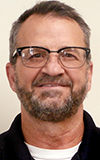 David Griggs
"Improvise, Adapt and Overcome" is a slogan the United States Marine Corps uses as a philosophy. COVID-19 has required laundries and business of all kinds to also adapt this philosophy.
Healthcare laundries have always strived to protect our employees from contaminated soil linen by putting them in personal protective equipment (PPE). The use of gowns, gloves, mask and eye protection is our normal operating procedure.
On our "clean side" of the plants, we have strived to protect the linen from our employees—we clean our conveyor belts and floors; we maintain proper air flow to ensure we are not allowing contaminated air from our soil area. We package the clean linen in plastic or at least cover the transport carts to ensure the linen will be "hygienically clean" when it arrives at our customer base.
COVID-19 has now made us look at another critical area of our job. How do we protect our employees from each other? I know in cold and flu season we experience high call-ins for sick days due to employees having the flu. But I never really thought about them getting it from each other.
COVID-19 has brought attention to the fact this may very well be a real possibility. Measures we put in place now may pay huge benefits going forward in keeping our employees healthy.
Here are some the changes we have made to help protect our employees from each other that I feel will pay dividends going forward:
Increased cleaning of the break room and spacing employees out while on break.
Employees working within 6 feet of each other must be wearing a mask or have some type of protective barrier.
Wiping down machinery with sanitizing wipes at every break or when employees rotate to different machines.
Hand sanitizer at every workstation. Employees will clean their hands more when it is easily available to them.
Temperature checks of all employees when their shift begins. This small change has made employees more comfortable working around each other.
Having hand sanitizer and masks available for all visitors to our plant.
Chemicals Supply: Lauren Hunker, Ecolab, Eagan, Minn.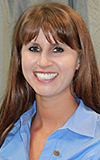 Lauren Hunker
Ecolab has always placed a heavy emphasis on safety and cleanliness in their facilities to ensure a healthy work environment for employees. However, in the wake of COVID-19, all practices and protocols were evaluated, and adjustments were made to activities that previously were viewed as low risk to employee safety.
The immediate response to COVID-19 in manufacturing and R&D facilities was to promote social distancing and further increase cleaning frequency and thoroughness. Starting at the door, there are reminders for employees to conduct a health self-evaluation. The first defense in keeping employees safe and prevent the spread of illness is to avoid introduction into the building in the first place.
Hand sanitizers are even more prevalent throughout the building, in addition to updated and increased cleaning protocols of communal spaces.
Social distancing is being administered by designating shifts where they previously did not exist or reducing the number of individuals per shift, requiring employees to sign up to use a space in which social distancing would be challenging and reducing contact in the building by directing foot traffic to specific directions when possible.
Masks and individual hand sanitizers have been provided to employees to eliminate any obstacles for individuals to follow public health guidance that will aid in protecting themselves and others from illness.
The COVID-19 situation continues to develop and evolve. Ecolab closely follows updates and adheres to guidance from the World Health Organization (WHO) and the Centers for Disease Control and Prevention (CDC).
While it is unknown how long the COVID-19 risk will continue, having a greater awareness of the health and safety of our workplaces protects employees and minimizes disruptions in business operations that any communicable illness can impose.
Check back tomorrow for thoughts from experts in consulting services, hotel/motel/resort laundry.