LOS ANGELES — Bill Mitchell has been appointed vice president of national sales and customer care of Norchem Corp., which provides chemicals, water purification, recycling programs and more to the commercial laundry industry.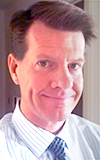 Bill Mitchell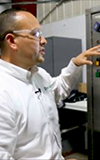 Leo Gastelum
The company says Mitchell brings 25 years of multi-faceted industry experience with a successful track record in product development, market growth strategy, technical service and executive management.
He joins Leo Gastelum, recently promoted to technical director of customer care, in leading the company's mentorship and onboarding programs for new customer care technicians nationwide.