COLUMBIA, S.C. — Performance Matters, a strategic consulting firm to the industrial laundry industry, reports that founder Troy Lovins has sold the business and retired. As a result, Blake Montgomery has joined the team as CEO, and Steve Royals has been promoted to president.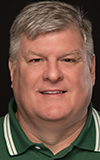 Troy Lovins
Lovins founded Performance Matters in 2006. He and his wife recently founded Hope 4 His Children, a 501(c)(3) focused on helping mentor young boys to become the leaders of their homes and communities. He will engage full time in this vision to help develop the leaders of tomorrow.
Montgomery spent 10 years in commercial banking, working exclusively with independent and family-owned businesses. He says he is excited to acquire a business built on reputation and run by an industry-leading team of professionals.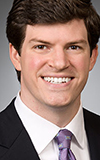 Blake Montgomery
"I am excited for the opportunity to build on our current success in the industry and offer real results to companies that need it most," he says. "Our team has proven methodologies that helped our clients through this COVID environment and we are ready to help accelerate our industry into the future."
Throughout his career, Montgomery has focused on value-add advice and making sustainable changes to improve independent businesses and help them compete. He will be based in Columbia, where he lives with his wife, Anna, and their four children.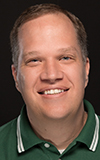 Steve Royals
Royals has been the chief strategy officer of Performance Matters for the past seven years and will continue to lead the team as president with a passion and commitment to the industry that has been a hallmark of his career, the company says, adding that this is a well-deserved recognition for his leadership and trust within the company and the industry.
"We have an excellent team, with a genuine heart to help," Royals says. "I'm humbled and appreciative of the trust Blake, and the team, have in me to lead this organization. I look forward to helping our clients achieve their dreams and seeing our industry flourish."