Healthcare Laundry: Michael Kirsch, CLLM, HCSC Laundry, Allentown, Pa.: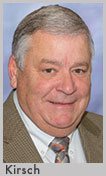 A wise man once said, "Take care of your equipment and your equipment will take care of you." Certainly words of wisdom for any commercial or healthcare laundry operation.

While equipment breakdowns are for the most part inevitable, having a good preventive maintenance program can have a great impact on reducing those possibilities. Besides minimizing the number of breakdowns, preventive maintenance often extends the life of your equipment.

In the long run, the cost of having a good maintenance program will far outweigh the cost associated with avoidable equipment failures.

Without a preventive maintenance program—or in the case of avoiding obvious warning signs, such as unusual noises, poor wash or dry performance, electrical odors, leaks, etc.—a piece of equipment may very well end up shutting itself off. Naturally, it's management's decision whether or not to spend money for such prevention programs.

Keeping detailed maintenance records can be helpful for laundry equipment engineers to determine equipment adjustment and inspection intervals. These records help plant engineering staff plan and schedule routine repairs, often during non-productive laundry hours.

Knowing that a piece of laundry equipment may eventually fail, good laundry managers often plan ahead for unexpected equipment failures or weather-related emergencies.

Another wise man once said, "He who fails to plan, plans to fail." Contingency plans, especially in the healthcare laundry business, involve planning and understanding. In some cases, such as the major power failures and other interruptions related to last year's historic Hurricane Sandy, which crippled many major metropolitan areas in New York and New Jersey, it was forethought and predetermined contingency plans that made all the difference.

Just like equipment preventive maintenance, it is equally important for healthcare linen rental companies to always maintain a strong circulating inventory. Without such an inventory and without constantly promoting and training healthcare facility linen managers on how to properly manage their inventory, there is no "plan B."

In the end, the laundry and the customer play an important role in planning for that unexpected event that can cause laundry equipment to fail or become inoperative. Whether maintaining the equipment or the maintaining the inventory, a plan is only as good as the laundry engineers, employees, or hospital linen staff themselves.

Cleanliness, staff training, good maintenance records, ongoing preventive maintenance, the availability of basic spare parts and proper equipment manuals, and most importantly, having that emergency contingency plan in place before equipment fails, are all necessary functions for good laundry management.
Commercial Laundry: Richard Warren, Linen King, Conway, Ark.: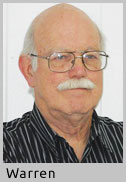 For starters, you want to fix the machinery—quickly! Is this a machine that is used daily for long hours? Do you have another that can double up on the work? Do you have in-house maintenance or outside contractors that can assist in an emergency? Is there help available from a distributor?

Those questions all have answers, but the answer can't be changed after the emergency has occurred. Usually, the big thing is an electrical outage. Do you have a backup generator available? Backup boilers also exist. I know of a laundry that lost its water main and had to have water trucked in.

Pre-planning can keep many breakdowns from becoming emergencies. For instance, having a store of spare parts is essential. Of course, if you are operating on a tight budget, it may be difficult to invest a lot of money in parts that will sit on the shelf for an extended period of time.

On the other hand, if you don't invest in that, you may end up having staff members standing around doing nothing or, in the worst-case scenario, an interruption in the laundry's income. Then those parts won't seem like such an ill-advised expense.

In the case of a breakdown, one of the first things on your to-do list should be to contact customers that may be affected in some way.

Dealing with staff is another matter of concern. Sending them home seems to be the default answer. But will they come back when needed again? If these breakdowns happen regularly, their personal income may be affected severely enough that they begin to think about changing jobs.

And while you can always fold goods by hand, you can't iron sheets without an ironer.

There is a lot to consider during a breakdown that interrupts a laundry's processes. Who can process the goods? How will they get there and back? Are there any special processes that the receiving laundry may not know about? Who will show them how to implement the special processes? Do you have business interruption insurance?

There are many different kinds of equipment failures. Some have a profound impact and others aren't as much of a problem. The solution may be different for each one, and there may be more than one solution. But the time to give it thought is before you get that dreaded phone call.
Uniforms/Workwear Manufacturing: Scott Delin, Fashion Seal Healthcare, a Brand of Superior Uniform Group, Seminole, Fla.: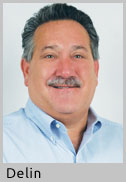 When I first entered the laundry business years ago, one of the first and probably most important lessons I learned from my father-in-law, Max Stettner, Penn Linen & Uniform Service, was to have a contingency plan in place.

Unfortunately, without a crystal ball, we do not have the luxury of knowing in advance when a natural disaster might strike, or worse yet, when our machinery may break down. A contingency plan is the key to successful operations, as it will ensure that you can still deliver your products in a timely manner, even when things take a turn for the worse.

Contingency plans may vary, as all laundries have different needs and do not have the same plant layout or processing equipment. In some cases, operators may have multiple plants, and these plants may be strategically located close enough to be able to handle added capacity in the event work needs to be transferred to another location.

Some plants also have backup equipment on-site in the event a piece of equipment fails or breaks down. A perfect example of this might be an extra boiler on standby in the boiler room. This way, should the boiler break down, the spare could be fired up and running in no time with production not missing a beat.

Another strategic move might be to have extra inventory, whether it is on-site, locked up in a room on consignment with a supplier, off-site in another distribution center, or even on the shelf at a supplier's distribution center.

Utilizing your relationships with fellow laundries in your area could also be part of a contingency plan. In my opinion, laundry operators are the nicest people, and it seems that whenever a disaster hits, we all are willing to help each other out if we can. In the event of halted production, try reaching out to a laundry in your area with which you have a good working relationship. As long as that laundry is not affected, too, it may be able to help take on some production while you get your plant back in order.

The bottom line is that it is important to have a contingency plan in the event a disaster hits, whether it be weather-related or due to a machinery breakdown. With proper backup, your deliveries will continue on a timely basis.
Chemicals Supply: Carrie Armstrong, Ecolab, Eagan, Minn.:
One main strategy for dealing with equipment breakdowns and interruptions in production is to make a plan to prevent and reduce those equipment downtimes.
A preventive maintenance program should be set in place for each of the various pieces of equipment in your facility, including those in the mechanical room, in the wash aisle, finishing equipment, chemical dispensing equipment, and so on. 
A maintenance program that has planned checks, including those performed daily, as well as predetermined parts replacement, helps keep equipment in operational condition and reduces unplanned downtime.
A planned maintenance downtime is less expensive than when a piece of equipment fails. Failures always seem to occur at the most inopportune times.
Your chemical representative typically provides the laundry chemicals as well as preventive and routine maintenance of the chemical dispensing system. Your chemical rep's routine visit should include a check of the dispensing systems, as well as a review of the water quality, wash quality (i.e., titrations and finishing quality, pH) and finally, a check of any equipment involved in delivering quality textiles to the customer.
In addition to preventive maintenance programs, thoroughly reviewing the service reports and recommendations with your chemical representative is a strategy that may help reduce downtimes.
If downtimes are not currently tracked—which would mean gathering information on the specific piece of equipment, reason for downtime, required maintenance and time of the breakdown—start tracking right away. This will help in developing a plan to ensure downtime is limited.
If one piece of equipment is requiring extensive part replacement, it may be time to replace it. You may want to have a powder detergent for backup if there are issues with dispensing or delivery.
Having a stock of parts on hand for prompt replacement is important and can be accomplished by reviewing your plant's history and the manufacturers' recommendations.
Preventive maintenance is essential to reduce the impact of equipment breakdowns. In addition, be sure to consult with your chemical supply representative and utilize their expertise on the laundry processes, equipment and production to help in reduction of lost production. Your equipment manufacturers and their manuals are great resources for planned preventive maintenance. A team effort can help reduce the inconvenience and cost of prolonged downtimes.
Miss Part 1? You can read it HERE.
Have a question or comment? E-mail our editor Matt Poe at [email protected].