Equipment Manufacturing: Steve Hietpas, Maytag Commercial Laundry, St. Joseph, Mich.
To appropriately justify capital improvements, an OPL manager must demonstrate that any changes will accomplish at least one of two things: increased productivity or decreased costs.
For example, a customer evaluates switching to a more expensive chemical company. And, although the chemicals cost more, the customer is able to cut its water usage and hot-water consumption on non-healthcare items as a result of the upgrade. The reduction in water usage and hot-water costs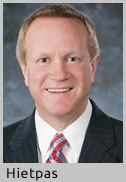 outweigh the increase in chemical price, and the OPL facility manager opts to switch chemical providers.
The payback period for any capital improvement should also be considered when making upgrades. Somewhere in the neighborhood of three to five years is a reasonable payback time.
In terms of financing, if a company can't afford the capital improvements outright, management will need to borrow from the bank, like many businesses do. And, although it is easier to borrow from the bank now than it was two years ago, companies must provide extensive financial information. Financiers will want to understand:
Is there existing cash flow to help pay for the improvement?
If there isn't existing cash flow, how does the facility plan to take on the additional capital-improvement costs?
Are there any increased commitments from current or new customers as a result of the capital upgrades?
Properly understanding the expected benefits, the payback period and requirements to receive financial support are required to effectively demonstrate the need for capital improvements.
Chemicals Supply: Philip L. Bodner, Metro-Chem, Kearny, N.J.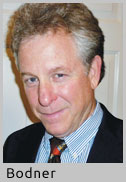 It is time to invest in capital improvements in your laundry. You know it, your staff knows it, but how do you get this idea across to the principal deciders who sign off on financing or write the actual checks?
Important decisions must be supported with actual due diligence to help point out and determine the potential benefits and upside profitability of investing this capital.
There are the obvious resistance points. It is human nature to resist change. It takes less effort to stay the course and muddle through every production day with what we have in place, even if the days are longer, more water and energy is consumed, and quality and sometimes even safety take a back seat.
Your task is to gather the all-important information and production data from your facility, then hold these numbers up to light in comparison to what would be anticipated if key improvements in machinery, plant layout and basic infrastructure are implemented.
In most cases, there is a lot to be gained, even if only incremental steps and spending are approved toward improving production levels and lowering production cost.
You know your laundry. You know its strengths and weaknesses. Begin to identify the obvious bottlenecks in production; the places where full carts sit and accumulate will point you in their direction.
So often, we hear owners and managers say if only they had more, or better-running, or bigger washers, dryers or finishing equipment, they'd be out on time each day, or be able to add valuable new business that's available for the taking.
So how do you build your case for the powers that be? A good place to start your quest is by breaking down production poundage into classifications on a weekly basis. If your business has seasonal trends, you will know your peak-level poundage on busy weeks and then average the poundage for an entire year. Having these numbers will help you in several ways.
If you see major poundage in like classifications, and you have a row of smallish pony washers, then you can be sure that investing in a larger-capacity washer or two would save considerable water, chemistry, labor and production time.
Your trusted equipment supplier and chemical supplier should be able to provide you with actual data on "gallons per pound" of water usage and "chemical costs per hundredweight" for various washer sizes and key wash formulas. The significant savings and efficiencies of larger washers grow even more when medium and heavy soils are considered.
Equipment selection is symmetrical, so if washers are a concern, then the capacity to make hot water has to be determined and matched to any washer-size upgrades. We all know that hot water, even with the newer high-performance chemicals now available, is still a constant, important tool in producing clean laundry.
If your hot-water system is oil-fired, then it's time to investigate what natural gas would save. In many cases, the immediate savings from converting are large enough to underwrite the cost of financing a new, much more efficient hot-water system that will serve your future needs.
If a properly sized and efficient hot-water system is installed and you have live steam-heating loads where the old system couldn't keep up, you will receive additional energy savings from less dependence on that live steam. Excessive injection of live steam into the washer is the most expensive way to heat water. An additional benefit is the ability to schedule off-hour laundering when the plant's main steam boiler is off.
Dryers are often undersized and overlooked when considering plant improvements, and are frequently the cause of bottlenecks in laundry operations. Light-soil plants, for example, sometimes launder terry towel loads at faster rates than the dryers can dry them. Temperatures are then raised in an attempt to keep pace, resulting in crisp towels that no amount of fabric softener can remedy. Less drying capacity also increases chances of overloading, which will result in plenty of extra wrinkling that compromises finishing quality. The right size and quantity of efficient dryers ensures that the work keeps moving.
Ironers and folders probably deserve an entire chapter in the scheme of improved production efficiency. Older and, in many cases, under-serviced ironers and folding equipment can really put a hitch in your giddyup when you are trying to get done what's needed in an 8-hour day. Replacing ironers and specifically all "shop-worn" folders can make an immediate impact on quality, reduce bad work that must be redone, and reduce calls to engineers to untangle goods that are stuck or to get the folder to fold properly (till the next time it doesn't).
Though we like to see people employed, we can't run an efficient, profitable laundry when we are forced to employ too many sets of hands. Newly designed ironer-feeding and folding equipment helps ensure that extra hands are not needed, offering a huge labor savings. The resulting finished package will look better, too!
I would be remiss if I did not mention the benefits of upgrading lighting to see what you're doing, of having enough carts, and of having carts with wheels that still turn easily. Having some trained eyes help you take a good look at your workflow pattern can reveal better ways to route soiled work to finished work with relatively little investment.
To justify any real investments being made, you must do the work to present the expected results and inherent efficiencies the proposed investments will yield. It will always come down to what it would cost vs. what it could save. If investment can mean the difference between starting a second shift or not, then your job should be easy.
You can do all the research in-house, but I suggest getting your associated vendors involved to assist in their specific fields of expertise. You may want to ask if they can arrange to take you and your decision makers on a field trip to other laundry operations that have accomplished progressive results from recent investment in equipment or infrastructure. I have found this "Let's go see it ourselves" idea to be a good way to go.
So, go forth and venture, profit, and enjoy the gains.