Hotel/Motel/Resort Laundry: Charles Loelius, The Pierre New York, New York, N.Y.
The squeaky wheel doesn't always get the grease. When trying to make the case for capital investment in any laundry facility, administrators and investors alike want to see cold, hard facts. Laundry managers and operators will need to show data demonstrating the return on investment (ROI) and internal rate of return (IRR) that the capital asset will generate.
Whether a laundry is operated as a for-profit entity or as a cost center such as a co-op or OPL, the senior management is charged with employing a specific level of assets that will deliver an expected financial result in a competitive market. In other words, each organization has a finite amount of capital to allocate.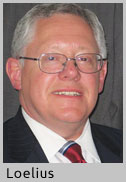 The successful laundry manager needs to become familiar with financial calculations such as ROI and IRR in order to effectively communicate with upper management and obtain necessary capital.
The ability to acquire capital to upgrade, renovate or expand is a key component in operating an efficient, sustainable laundry.
ROI is a performance measure used to evaluate the efficiency of a capital investment or to compare the efficiency of a number of different capital investments.
In the laundry industry, investors and administrators typically measure the number of years, or fraction thereof, that an investment of capital would be recovered as a result of operational cost savings. It is calculated by dividing the cost of the investment by its annual resultant savings. In these instances, ROI is a simple payback analysis.
For example, the purchase of three flatwork feeders at a total cost of $225,000 results in labor and benefit savings of $75,000 annually. In this scenario, the cost of the equipment is recovered in three years ($225,000/$75,000 per year = three years). Generally speaking, an ROI of three years or less represents a sound investment of capital.
In another example, the addition of a blanket folding system at a cost of $125,000 results in annual labor and benefit savings of $55,000. The ROI in this case is two years, three months. This makes the blanket folder, in the mind of an investor, a more sound capital investment than the flatwork feeders.
As a rule, the higher the labor cost, the quicker the payback on automated equipment. Operations with low labor costs will find it more difficult to justify capital expense for equipment acquisition, as payback will usually exceed three years.
The IRR takes into account the time value of money. It examines the net present value of all cash flow required for the initial asset purchase, and the prospective increase in cash flow as the result of reducing operating costs. Most financial managers will use a five-year IRR as the chief criterion when allocating capital.
The rule of thumb is simply this: the higher the IRR, the more viable the investment of capital. Typically, the minimum acceptable IRR is 12%. An ironing system with an IRR of 10% is a far less attractive capital investment to an investor than a small-piece folder with a 50% IRR.
The IRR should not, however, be used to rate mutually exclusive projects, such as an ironing system vs. a small-piece folder, but only to decide if the equipment is worth the capital investment in the first place.
Since senior management and investors rely on cold, hard facts, it is incumbent for the laundry manager to effectively communicate laundry operating statistics and other relevant information to them.
Being an effective and persuasive communicator, both to upper management as well as to employees, is the hallmark of a successful operator.
Uniforms/Workwear Manufacturing: Scott Delin, Superior Uniform Group, Seminole, Fla.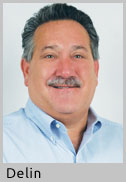 As laundries get larger and processing costs continue to rise, many laundry managers are facing pressure to increase production while at the same time reducing their costs. While walking this tightrope, they also want to make sure that the quality of product being produced in their facilities is not jeopardized.
Laundry managers and textile services company owners face the same dilemma as other industry leaders: "How can we produce more with less but not increase our overhead?"
With the laundry manager, his task is seemingly simple, so we think.
How do we increase our pounds per operator hour (PPOH) within our production facilities without adding to our bottom line?
What are the hidden known drivers we need to be concerned with while trying to meet this new demand of increased production?
What can we do differently to reduce our labor, energy costs, water consumption, gas consumption and electricity consumption?
What can be done to increase production within our plants without adding staff?
How can we maximize our space to enhance our production flow and quality of product we are sending out to our customers?
For some of these questions, the answer may be found within a simple tweak, such as re-evaluating current plant layout and redesigning production lines to increase the flow. In other cases, it might be re-evaluating staff and moving workers around to maximize their efficiencies and production skills. Ultimately, however, it comes down to evaluating what needs to be done and determining if it can be accomplished with the existing building, plant layout, equipment and staff.
Do we have the correct amount of space in our existing facility to meet our new demands or must we look for that elusive building-stretcher to maximize our space to accommodate our new capacity needs?
Using our existing floor plan, do we need to go up or out to fit new equipment into our facility or must we consider building a bigger, more efficient facility?
New equipment these days is state of the art and can drastically reduce water consumption, electricity costs, natural gas costs, processing costs and even staffing needs. Simply put, it allows you to produce more with less, and may be the answer to all of the above questions. By providing this "answer" to administration (or the financier), you will demonstrate the need for an investment in capital equipment.
It is also important to consider, as you strive to be an environmentally friendly business, what new technology can you offer in terms of recycling water and reducing energy costs. This is also something that needs to be calculated into the return on investment (ROI) calculation.
Along with capital investments in new equipment, it is important to also examine fabric technology and ensure you have the proper match between it and your processing equipment. When reviewing capital needs, it is important to re-evaluate the merchandise being processed in our plants as well as consider changing fabric technology, because new fabric technology has helped to boost energy savings and product life.
Check back Tuesday for the conclusion!