Healthcare Laundry: Judy Murphy, RN, BSN, CLLM, RLLD, North Mississippi Medical Center, Tupelo, Miss.
Healthcare providers are facing some of the most critical challenges in recent history. Decreases in reimbursements; dwindling investments; healthcare reform; costs associated with the implementation of an electronic medical record; and increasing costs to provide care are just a few to consider.
With all this uncertainty, the ability for service departments and/or industries to tap into any capital funding seems to be an impossible task. Yet, it is clear that with the aging of one of the largest sections of our population, the Baby Boomers, healthcare will continue to be needed in the long haul. As a result, processing the linens and supplies needed to provide care will also continue.
In order to provide these quality linens, it is imperative that the laundry manager keeps accurate records of his/her equipment needs. The ability to figure needed production capacity is a must in order to determine the appropriate type, size and features of the equipment, and to figure the appropriate amount of labor needed to operate. In addition, equipment utility requirements must be available so that additional utility capacity is planned prior to requesting capital funding.
To be able to justify the need for replacement/new equipment, a good manager should provide accurate downtime data, equipment efficiency/utilization reports, productivity information, etc., for review. Older, slower, worn-out equipment that requires constant maintenance/repair can affect the productivity of a facility. Newer equipment with increased operating capacity may not only increase output, but may provide automated options to manual labor, thereby decreasing labor costs. This information should be made available to the decision makers, but must be based on accurate, sustained and proven data collection.
In most cases, older equipment does not efficiently utilize resources and/or utilities. The push to become "green" is strong, and the need for newer, energy-efficient equipment and facilities is necessary for this industry to sustain itself. The good manager remains abreast of any changes in regulations, utility savings opportunities/programs, waste management efforts, recycling opportunities, etc. He/she must implement "best practice" in order to be cost-effective and remain competitive.
The good manager should glean information from associations that have benchmarking, best practice and industry standards that can help guide his/her operations. By developing resources, staying in touch with colleagues and experts in the industry, and developing successful strategic plans and market forecasting tools, the manager can apply much needed information not necessarily found in instruction books.
Finally, the manager should look for other capital funding programs that can be utilized to help subsidize the healthcare entity or financiers. Government programs and regional, state and local programs may be available and can be accessed if the facility qualifies. Joint ventures, bonds, small business loans, etc., may also provide needed capital for improvements.
Textile/Uniform Rental: Tom Peplinski, Golden West, Oakland, Calif.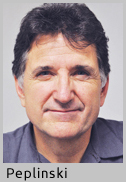 Consider the improvements and changes that textile rental plants have made within the last 20 years with respect to communication, technology, human resources, safety, fleet management, water reclamation…the list goes on.
To run a successful plant, laundry managers need to be aware of industry changes and react so as to secure and protect their plant's future. And, although the concept of running a laundry appears basic, the costs of today's capital improvements can give a whole new definition to the term "sticker shock."
Capital improvements can easily be presented and requested when you have the good fortune of additional sales and growth, but what about expanding, improving processes or replacing equipment during times of normal operation?
Developing an overall capital improvement plan can be vital to maintaining a constant profitable and healthy bottom line.
By creating and maintaining a list of presently needed and future capital improvements, the laundry manager can plant the seeds for growth. Providing this list of improvements with those who finance the needed funds allows a period of time for discussion and consideration for phases of improvements.
Each capital improvement should include total installed cost along with any benefit of a payback, such as lower utility usage, shorter production time, customer benefit, safety improvements and (lack of) repairs. It's always best if you can prove out the benefits and features through the improvement's specifications rather than personal opinion.
Finally, by providing a line-item budget projection, the laundry manager can demonstrate that they have performed their due diligence and can show the overall financial impact of the requested capital improvement.
Equipment/Supply Distribution: Bill Bell, Steiner-Atlantic Corp., Miami, Fla.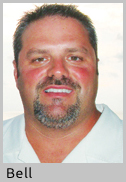 ROI—return on investment—has always been a necessity in getting capital improvements approved, but it has never more critical than in today's economic climate. The sooner you can realize that return on your investment, the more likely you will get your capital request approved.
The first thing a laundry manager or textile rental operator needs to do is assess operations. What do we need? How will it improve our operation? Will it add value to the process? How will we pay for it? Once the questions are answered, then an economic analysis needs to be prepared to find the ROI.
We usually start with the utility bills and labor cost. For example, if you have a washer-extractor plant, then you will have higher utilities and labor costs than a batch-washer plant. If you process 1,200 pounds or more per hour, then a CBW® system will certainly give you a quicker ROI than a washer-extractor plant. Look at your required pounds per hour to determine if a CBW® is a better fit for your operation.
In today's market, we have continuous batch washers capable of processing light soil using 0.3-0.4 gallons of water per pound vs. 2.7 gallons per pound in a traditional washer-extractor plant. That is an amazing 2.3 gallons per pound savings on light soil.
If you process 20,000 pounds per day, 365 days per year, that adds up to almost 17 million gallons of water saved. Let's assume the water cost is around $6.50 per 1,000 gallons, so the water savings alone would be more than $100,000 per year. Based on this example, labor, gas, electric and chemical savings could add up to another $400,000 per year or more. It isn't uncommon in today's market to get a two- to three-year return on a CBW® system.
The same analysis can be used for all types of laundry equipment. Sheet separators can eliminate labor; cornerless spreader-feeders with self-contained thermal ironers can produce more pieces per hour with fewer operators than steam-heated ironers with traditional clip-type feeders.
It all adds up in the end. The more pounds per operator hour (PPOH) you can process, the lower your cost will be. This equals profits, which leads to capital being available for your plant.
Check back tomorrow for Part 2!