"What are the qualities of a good preventive-maintenance program? What are the most important tasks to perform? How much time should we allow for routine maintenance, and when? How much maintenance should my staff be doing, and what should we leave to the pros?"Equipment Manufacturing: Chuck Anderson, Ellis Corp., San Diego, Calif.I believe we all realize the benefits of a good preventive-maintenance (PM) program: fewer breakdowns and emergency repairs, less overtime, longer equipment life, increased production, lower maintenance cost and enhanced safety.There are many attributes to a solid PM program. A business should invest in a good maintenance software program. This software package should enable work-order generation, scheduling, man-hour tracking, parts used, and repair history at minimum.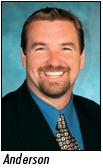 The maintenance department should have intact and up-to-date manuals for all equipment serviced. Proper tools and adequate supplies must be readily available.Proper staffing of the maintenance department is critical to PM program success—a general rule of thumb is one mechanic per every 2 million pounds of production. Communication between maintenance and production is critical to maximize manpower and minimize production downtime.HOW MUCH IS ENOUGH?The key to the right amount of PM is a good measuring system. Hopefully, you already have a good software program in place or have been keeping stellar paper records. If you are able to trend repairs and downtime, you can gauge how much time is needed and where to spend it.PM tasks are sometimes done too often. If grease is oozing out of a bearing and the PM calls for lubrication, adjust the frequency to prevent over-lubricating. Excessive maintenance increases direct and indirect costs by increasing voluntary production losses, speeds aging due to excess dismantling and re-assembly, and increases risks of damage through human error.PRIORITIZE YOUR EQUIPMENTNot all machinery has the same importance to your business. Boilers, water heaters, air compressors and other mechanical equipment can be called the heart of the plant. Many times there is not redundancy in these areas. It is critical that this equipment be given priority.I also believe that outside companies specializing in this equipment should be contracted to do heavy maintenance and annual inspections. Ranking the machinery based on their business-interruption impact helps segment maintenance needs.THINK OUTSIDE THE BOXIf you are a smaller plant with limited resources, should you consider operator-performed maintenance? Most operators are capable of performing minor tasks. In other industries, operators perform lubrication, cleaning and minor adjustments. Inspections in particular can involve the machine operators. Once the operators become involved, they will spot problems early.Review all tasks associated with your equipment. Do they really need the special skills of the maintenance personnel or can others do the job, freeing highly paid maintenance talent for higher-priority work?SCHEDULING AND COMMUNICATIONIt is imperative that maintenance and production meet at least once a week to schedule large corrective repairs and major projects. These need to be scheduled to minimize downtime and maximize manpower. Review the task with maintenance staff before the project start. Ensure that specialty tools, parts, materials, etc., are available and laid out to reduce scheduled downtime.SAFETYRemember that all PM must be carried out with safety first in mind. Do not rush the task because production needs the machine back online. Take the time to test the machine before releasing it to the operators.Equipment/Supplies Distribution: Russ Arbuckle, Wholesale Commercial Laundry Equipment SE, Southside, Ala.As a good friend and industry associate pointed out to me, "planned maintenance" is a much more relative term."Preventive maintenance" suggests that we are preventing breakdowns. This can give operators who have a program in place the sense that they should experience no breakdowns, and if they do, their program is flawed.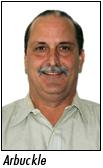 A good planned-maintenance program starts with the manufacturer's suggested maintenance items and intervals. Following these itemized lists can certainly reduce breakdowns and therefore increase productivity as well as extend serviceable equipment life.When examining a good planned-maintenance program, my priorities typically extend to the parts and systems that will be the most costly in terms of replacement or even operational costs.For example, changing inlet-valve diaphragms on a regular basis greatly reduces the chance that a valve will fail and needlessly dump water (and dollars) down the drain.Think about what it might cost your facility if a hot-water inlet valve fails, dumping thousands of gallons of water that you have paid to heat and now will be unable to utilize. Replacing these diaphragms will cost you less.Similarly, I would focus considerable energy on maintaining computer boards, PLC controllers and power inverters. All of these items are expensive to replace, and none of them tolerate excessive heat or dust well.When cooling fans are clogged or coated with lint, the operating temperatures on these components can skyrocket, leading to breakdown and eventually failure.Making the time for and implementing a planned-maintenance regimen takes discipline. These programs are typically low priority from the physical plant perspective. When other, more pressing matters arise, the planned-maintenance program is put on the back burner as personnel are redirected.The actual amount of time it takes to perform maintenance tasks can vary greatly. The number of pieces of equipment and their related tasks must be determined before one can schedule the time needed.The best time to perform planned maintenance is when the plant is down or, at the least, in "slow" production. This allows for the activities to be fully implemented and eliminates the issue of personnel being redirected and the program suffering because of it.Decisions regarding the actual performance of planned-maintenance tasks must take into account many factors. First, do you have personnel on staff that is capable of performing them?If you have capable people, does your equipment's manufacturers or distributors offer any service schools or training? I believe that on-site personnel can perform 95% of planned maintenance if they are capable and have had some training specific to the equipment they are asked to maintain.Otherwise, contracting with your local service company can be beneficial. Be sure you have a good understanding of what services need to be performed and at what intervals so you can work with the provider to design a maintenance program to fit your needs.Reducing breakdowns keeps production up. At the end of the day, it is about production. In the end, a solid planned-maintenance program can be worth its weight in gold.Commercial Laundry: Rick Rone, Laundry Plus, Sarasota, Fla.I firmly believe that with the current state of our economy, maintenance is one of the most important line items on any budget. Unfortunately, many companies believe that they can, at least temporarily, reduce their maintenance budget without major concerns.
Now, more than ever, maintenance is critical. We all need to provide our customers with the best quality possible. This question goes hand in hand with a recent query on extending linen life.The main quality of any maintenance program should be simplicity. If your program is too complex, there is a good chance your staff will not be able to follow through.The most important points are usually the simplest. PM (preventive maintenance) is mandatory!All machinery manufacturers have engineers on their staff. Most laundries have an individual whom we call "our engineer" but probably is not an engineer. Therefore, in most cases, it makes great sense to follow the manufacturer's PM recommendations.Greasing of bearings and other moving parts is the No. 1 priority at Laundry Plus. And recordkeeping is a must—how often a machine goes down, identification of parts found to be defective and that are replaced/repaired, and the amount of labor that is expended on repair. With these answers, you can easily determine the proper time for replacement, not repair.Depending on the machine's complexity, as well as the average daily run time, PM can easily account for 5-10% of production time. Review machines while they are in operation, but see that they are worked on after production is finished for the day.Most machinery manufacturers offer a guarantee on their equipment, usually covering parts but not labor. One item that is traditionally not discovered until too late is that the guarantee is based on eight hours a day, five days a week. So, if you are like most laundries, you have run out of your guarantee in about half of the actual time quoted.This is the same for the PM schedule. The manufacturer's written PM schedule is based on one shift per day, five days a week. Make sure to take that into consideration when planning your in-house PM schedule.I have had many conversations with machinery manufacturers about the quantity and quality of their in-house service staffs. Use the factory professionals when necessary but know in advance the associated cost and availability of their help.Click here for Part 1!