Linen Storage, Transport—Keepin' It Clean (Part 1)
"A laundry's job isn't over once goods are processed. They need to be kept clean afterward. How can managers make sure linens are kept clean during storage and transport?"
Equipment Manufacturing: Brock Pellerin, Pellerin Milnor Corp., Kenner, La.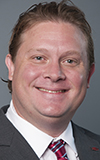 Brock Pellerin
Linens must be handled after processing with the utmost care. 
If the linens come into your facility shrink wrapped, make sure your employees do not rip off the plastic before storage. There is a reason why the laundry is sending shrink wrapped linens, and your facility agreed to pay extra to have them shipped in this manner. 
Keep the linens wrapped in plastic so that they are not exposed to harmful dust and other contaminates, which can make people ill if they have open wounds; this is especially important when servicing the healthcare market. 
If you outsource your linens, there are a number of companies now that are cleaning linen trucks by exposing the inside to UV light for a prescribed period of time. I would ask your linen provider if they are currently using this technology or another procedure to clean the inside of the trucks. Killing the bacteria from the walls of trucks will lead to safer storage of linens while in transport. 
Carts need to be cleaned periodically, so the use of cart washers that use hypochlorous acid as a disinfectant in an industrial laundry helps keep linens clean after processing. 
It might seem obvious but make sure the linen trucks are being cleaned and serviced periodically, otherwise the grime from the everyday use of the trucks can get on the linens. Furthermore, linens must be secured properly whether they are going to or away from the processing plant. 
I have seen instances where linens are stored in a manner whereby the last linens are processed and stored on top of other linens that have been waiting to be employed throughout the facility. Do not let linens sit only to accumulate dust, use the linens that are already processed first. This can also lead to premature life loss due to the over-processed linens. 
Make sure the area where you store the linens is cleaned periodically. Do not store the linens in an area where it is damp or close to food particles. Make sure your employees understand that keeping processed linens clean is important and make sure they are a part of a solution that keeps the linens clean. 
As a manager, periodically you need to check on the linens to make sure they are being stored properly because after all, the buck stops with you. Not one but all employees need to feel responsible for the cleanliness of the linens post processing. 
Make sure that you foster a culture inside your facility that allows an employee to say something if they feel proper protocol is not being used by an employee or by using a better general practice. You can do this holding quarterly meetings asking for better ideas from your employees and to review methods already in place and how to get better at these practices.
Commercial Laundry: David Griggs, Superior Linen Service, Muskogee, Okla.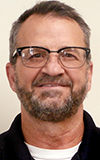 David Griggs
After a laundry has paid to sort, wash/dry, iron and fold linen, there is nothing costlier than for the linen to get soiled before it reaches the customer. 
Many of the stains linens can receive when it falls off a cart are virtually impossible to remove. There are several methods to help ensure the linen the customers receive looks as good as it did when it left the plant.
The best method is to wrap each bundle of linen in plastic when it comes from the folding equipment. This keeps the bundles together and protects the linen if the bundle drops on the floor. The downside to this method is it is expensive and creates a lot of waste/trash that your customer will have to deal with. 
We prefer to tie our bundles of linen. This helps the linen stay together during transportation. This method is less expensive than plastic wrap, but it does still create some waste/trash that the customer will have to deal with.
Whether the linen is tied in bundles or put in the cart loose, the cart should be lined with plastic before the linen is placed in it. 
Some laundries prefer to just line the bottom of the cart with plastic or paper. This protects the linen from the holes in the bottom of the transportation carts. Then the entire cart should be covered in plastic. If the linen in the cart is loose, we then like to wrap the cart in shrink wrap.    
Consulting Services: Sam Spence, TBR Associates, Saddle Brook, N.J.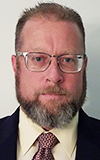 Sam Spence
Walk through the route pack-out areas of most linen plants and you will likely see shelves stacked neatly with bundles of tightly wrapped napkins and cloths meticulously organized by size and color. 
Look a bit closer, however, into the far corners and recesses of those shelves and you are likely to see something much different. Tucked away into these areas you will probably find broken bundles of discontinued or seldom-rented linen covered in months of lint and dust. 
Entrance mat packing areas and uniform stock rooms can be even worse. Discontinued logos and other specialty mats collect dust in the hidden corners of the shelves waiting to be dyed or possibly rented again. The same can be said for discontinued garments on the out-of-sight rails in the stock room. 
In Lean Enterprise, excess inventory is considered to be waste (Muda) and should be eliminated or reduced as much as possible. There is a significant cost associated with processing and warehousing inventory that will sit on your shelves without generating revenue, and uncirculated inventory can depreciate as much as 20% annually. 
Several steps can be taken to reduce this waste and assure that your shelves are stocked with revenue-generating products.
A useful strategy to identify excess inventory is to "red tag" your shelves. Go through the stock room and tag the bottom rows with Post-It Notes or masking tape and date them. Then, establish an acceptable amount of time, typically three to as much as six months, for product to sit without turning. Any product not rented in this timeframe should be removed from the shelves. 
Good, useable items should be moved to a stock area where it will be safe from abuse and out of the way of the route pack-out staff. Discontinued or worn items should be ragged out or thrown away.
Once your shelves are clear of this excess inventory, shift your focus to establish Standard Work for packing and transport. This is done by documenting and training the safest and most efficient process for packing and delivering. Meet with your route service reps and district managers for their suggestions before documenting the process.
Does your route accounting system round to the nearest bundle size or do bundles have to be broken for delivery? Consider rounding to eliminate this double handling. 
Does product have to be transferred from carts onto fixed shelves in your trucks? If so, consider using wheeled "pre-loader" shelf racks that can be packed and pushed directly onto the trucks ready for delivery. 
Are deliveries made using two wheeled dollies? If so, consider using bushel carts wherever possible to better protect the linen.
By reducing excessive inventory and establishing best practices through Standard Work, you will help to protect your linen assets and eliminate the rework caused by mishandling your merchandise. 
Check back tomorrow for thoughts from healthcare laundry, equipment/supply distribution, uniforms/workwear manufacturing experts.
From theWire (Oct 1, 2020)